Pastor Martin Ssempa of Makerere Community Church has launched a campaign dubbed Tonfera in order to fight cyber fraud.
Pastor Ssempa was joined by MTN Uganda on Monday May 23rd, 2022 as he launched his campaign against fraud.
Pastor Ssempa said its time to fight the rampant theft through digital channels and he will move around the country to sensitize people about fraud.
"It is time to act on the growing cases of mobile money theft. We shall no longer simply complain on social media as we get robbed. We are going around the country with zeal and we won't stop until you can all ably safeguard ourselves from bafere." Pastor Ssempa said.
Somdev Sen, the chief marketing officer at MTN Uganda said it's their responsibility as telecommunication providers to join Pastor Ssempa's campaign as it equally hurts them seeing their customers being robbed.
"It is our responsibility to support pastor Ssempa's journey. As MTN Uganda, nothing hurts us more like people being robbed off their mobile money." Somdev said.
Muhwezi who represented Uganda police at the campaign urged Ugandans to desist from wanting things they have not worked, thanking Pastor Ssempa for launching the tonfera campaign.
"Fraud is a police matter. I thank you sir (Pastor Ssempa) that you have taken this to this level to raise awareness about bafere." Muhwezi said.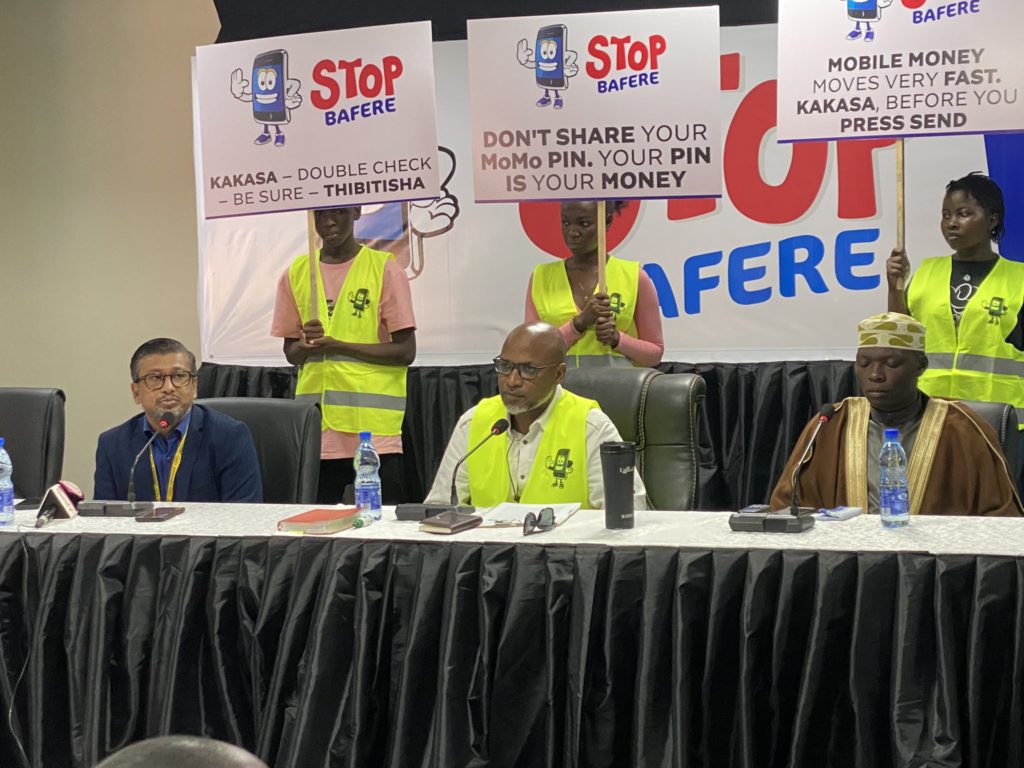 Many Ugandans have often fallen victims of online robbery. According to the police crime report 2020, Uganda shillings 15 billion was lost to cyber fraud.
Pastor Martin Ssempa's Tonfera campaign is looking forward to lowering the rate of cyber fraud in Uganda.
Comments