Sasha Ferguson is not just physically beautiful but a Mother Teressa descendant from the inside.
Fergie, as her close friends call her is a second-year social sciences student at Makerere and over the weekend, she successfully spearheaded a charity drive, drawing smiles to several kids in Kisenyi.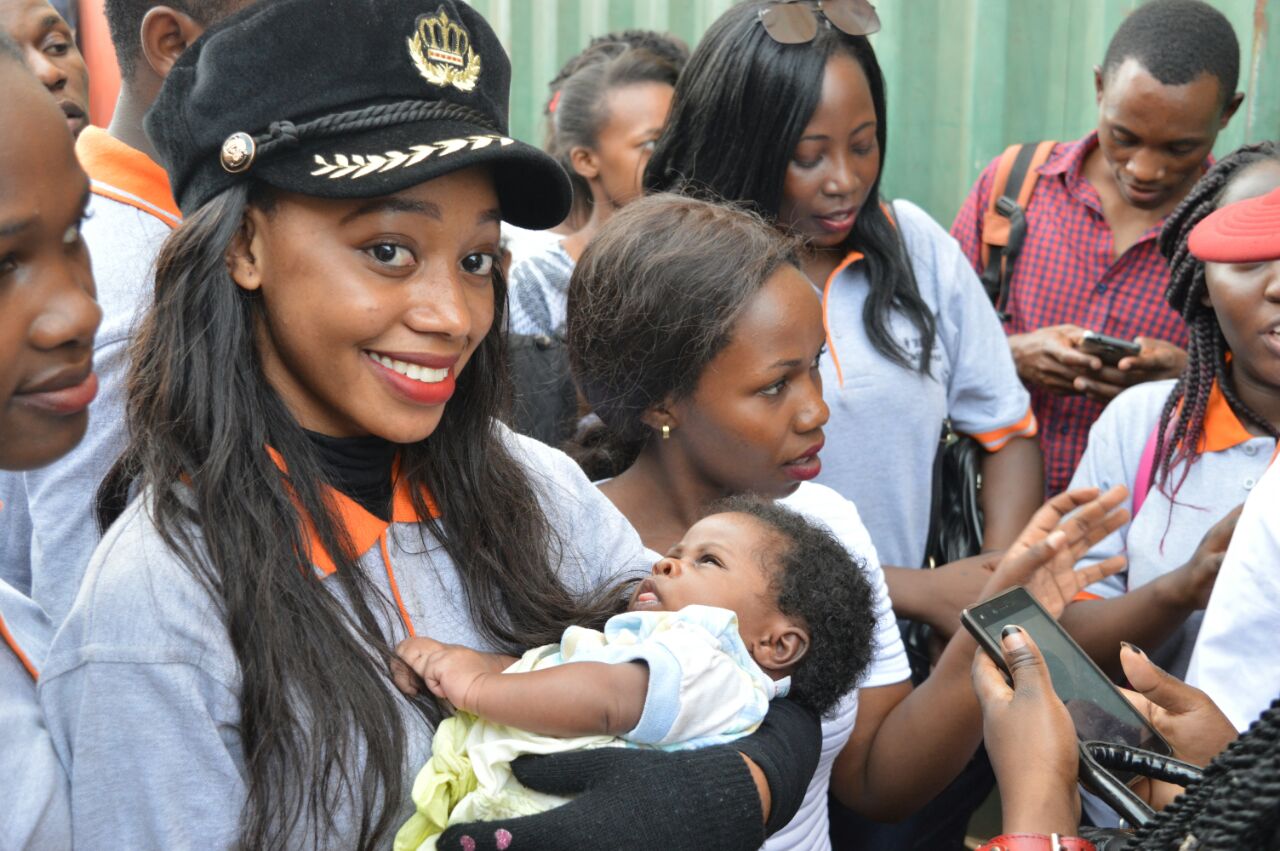 The drive ran under the tag #DrawASmile with Sasha partnering with Branches Of Life International (B.O.L.I) and over 40 other students from various universities and institutions around Kampala.
Together, they managed to give out several items to the less advantaged. The items included clothes, soap, food among several others.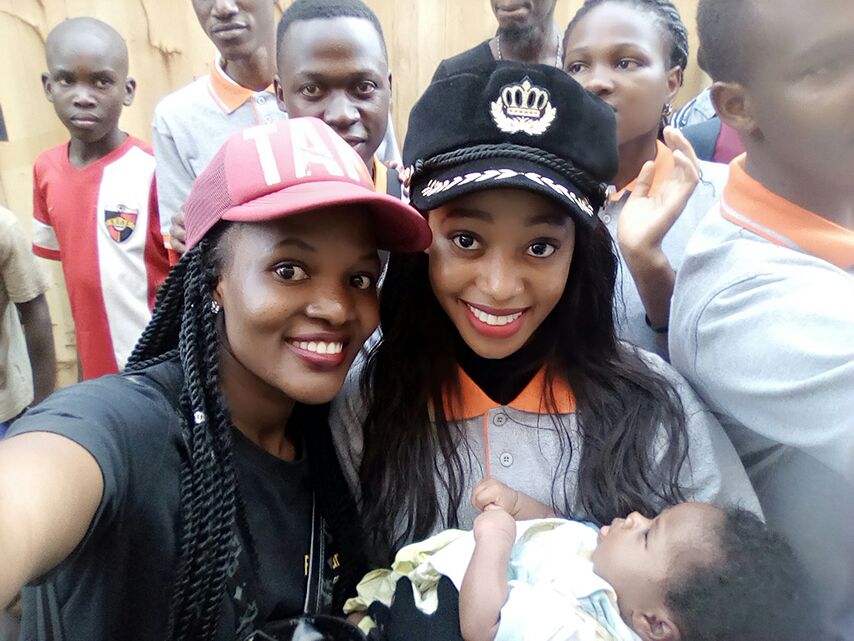 A tour was also taken around the area to assess the conditions under which the Kisenyi people thrive to give them a clear foundation on where to focus in their next outreach.
The team also made a revelation that they'll be providing the homeless kids with shelter as this is in its final stages of construction. In her own words, Sasha promised to help the kids who feel they would like to go back to school and to take back home those who are tired of leaving on the streets yet they ran away from their maternal homes.
"The love to better a life that has no hope inspired me. I love solving community problems and penetrating into one's mind that is bothered, reading and analyzing human species so as to try and eliminate the discomfort in their lives." – She lamented when asked on what inspired her.
She adds on that she first sought permission from the authorities as part of protocal and that her charity drive is one of a kind as people usually risk to take on such a group which is thought of as 'notorious'.
'But am standing up for them. They will have successful stories to tell in the nearby future, God willing' – She added
It's lent. Fergie and her team have done what's obliged by Christians world over by drawing a cloud of hope in these kids lives, what have you done? You can, however, join her group. Like their Facebook page, Draw A Smile – Uganda and give in to this noble cause.