Lumumba hall National Unity Platform (NUP) bloc and Kabanyolo hostels have condemned NUP Mak chapter's vetting process.
These have written a letter to the head of institutions and party's secretary general distancing themselves from the NUP Mak chapter activities due to 'irregularities' in the vetting process of delegates.
The Lumumba hall NUP bloc alleges that most of the applicants from Lumumba were vetted out due to propagandist grounds of being associated with 'sisi wenyewe' and having an NRM flag bearer from their hall.
"It was wrong of the panel to conclude that all Lumumbists are pro-NRM and the famous 'sisi wenyewe' just because the Lumumba candidate is the NRM flag bearer," part of their letter reads.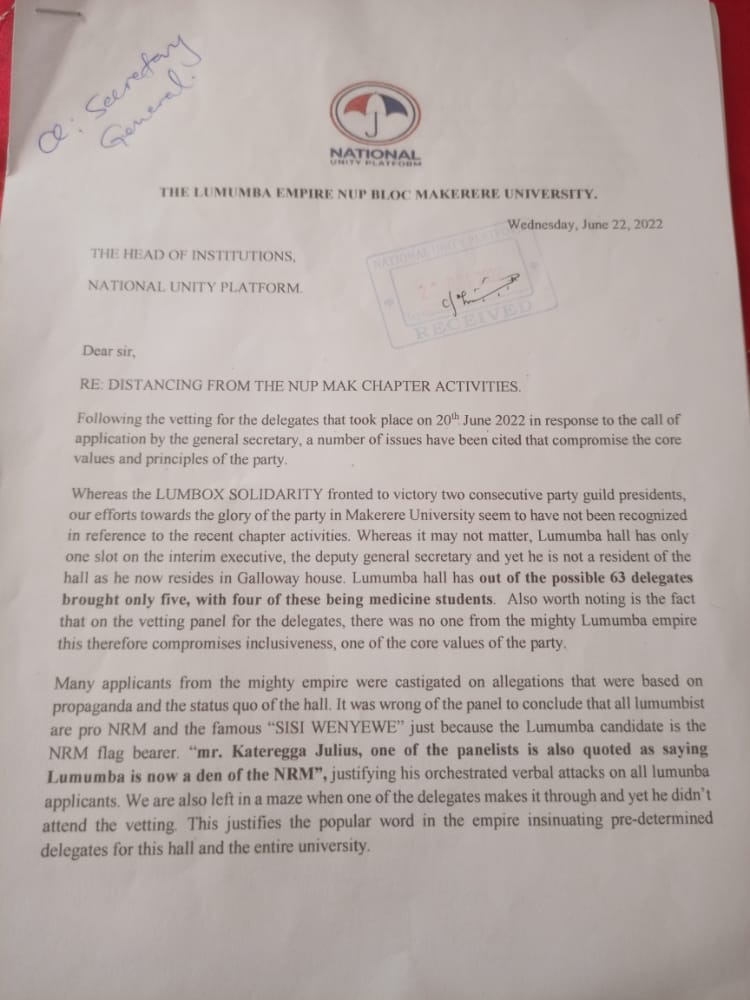 Kule Joward, the chairman Kabanyolo hostel says the vetting process was unfair, citing the delegates from his residence that were selected but didn't appear for vetting.
"The other Kabanyolo hostels applicants never attended the vetting. One was sick and the other was engaged by academic activities at Kabanyolo but when the list of delegates was released, I had been thrown and my colleagues considered." Kule says.
Kule further adds that upon inquiry, the selected applicants informed him that a one Oguttu had told them that they were unopposed.
"Mr Oguttu called us and told us we were unopposed and therefore don't need to appear for vetting."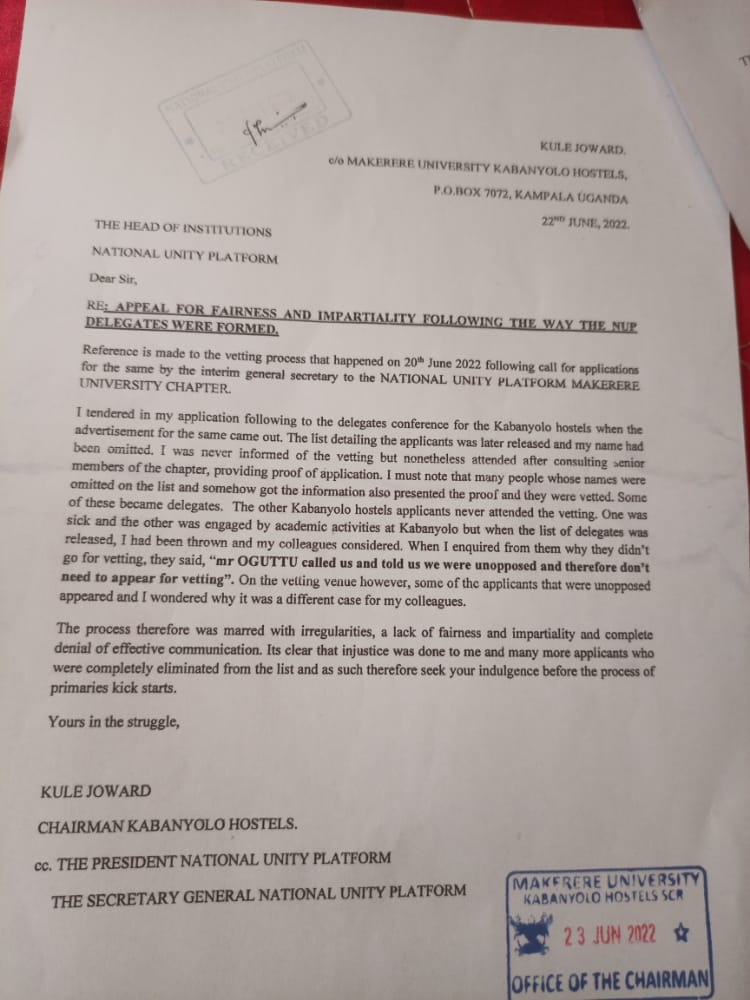 A number of complaints have been raised in regards to the NUP vetting processes with some of the executive members resigning from their positions.
The latest this publication has learnt is that the chapter's legal advisor Mr Alex Wavamunno has also resigned.
However, despite the complaints and resignations, the chapter's heads insist that the process was free and fair.
The delegates are expected to cast votes to get a flag bearer to represent the party in the forthcoming 88th guild elections.
Comments