Makerere University has revised the decision on conducting blending elections for the 88th guild and GRC race.
In her letter dated 23rd June 2022, Ms Winfred Kabumbuli informed the electoral commission chairperson of the revised decision.
The dean says that in a meeting held by the university council on June 22nd, the council approved that the university conducts a physical election as opposed to a blended election.
"The purpose of this letter is to notify you of this council decision and to also ask you to operationalize the physical electoral process by formulating an electoral roadmap," art of the letter reads.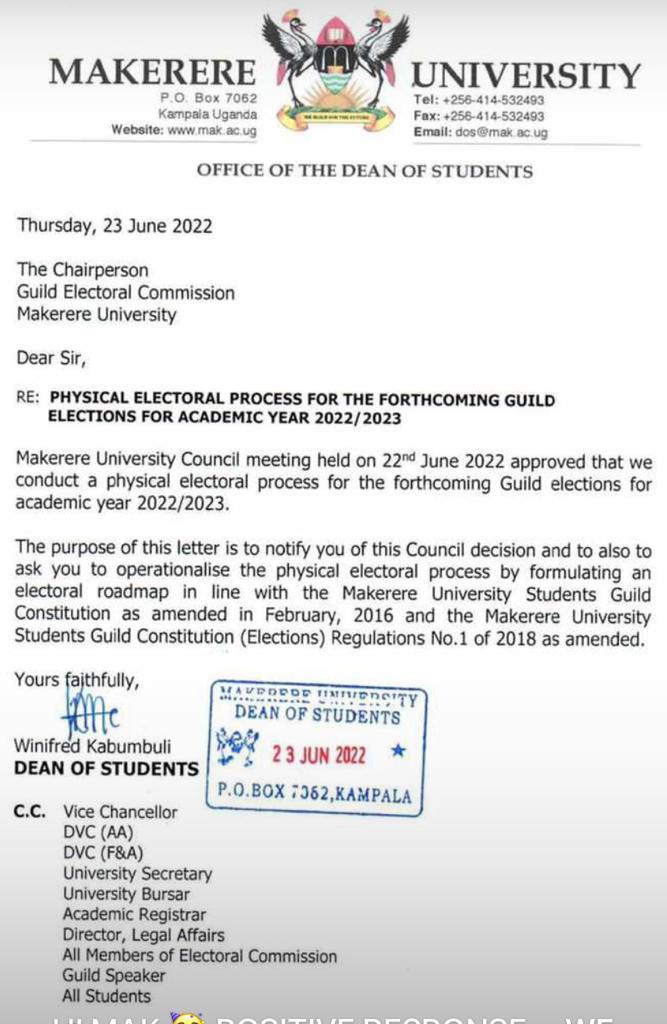 Previously, the dean of students had highlighted that the 88th guild elections will be blended.
This was condemned and protested against by a number of students and some guild aspirants.
The Makerere University guild elections will be held on July 8th and the aspirants are only awaiting the electoral roadmap from the electoral commission.
Comments