Makerere University National Unity Platform (NUP) chapter has opened applications for individuals interested in being party delegates.
The party chapter made the call for delegates on Tuesday June 14th, 2022 ahead of the 88th guild race.
The applicants will be subjected to a vetting process and those successful will participate in the voting for the party's next flag bearer.
Unlike the previous year, hostels have also been put into consideration with 12 delegate slots evenly distributed among hostels in Wandegeya, Kikumikikumi and kikoni.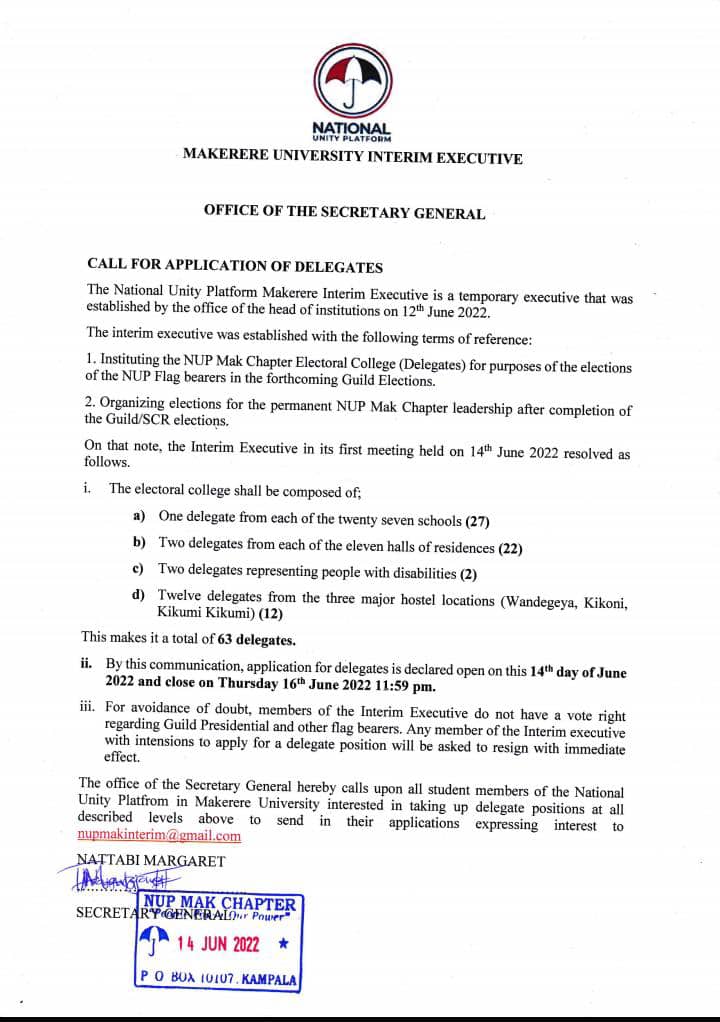 For the past three guild elections, National Unity Platform has proven to be the giant amongst all parties presenting three guild presidents in a row.
The battle for the party's flag is largely centred around Mwesigwa Calvin Mugambwa and Bbosa Price Edrine.
The delegates are expected to cast votes and decide the party's flag bearer in the 88th guild race.
Comments