Makerere University has announced the date for the forthcoming guild elections through which students will vote for the 88th guild president.
According to the institution's Dean of students, Ms Winfred Kabumbuli, Makerere University will conduct blended elections like has been the norm in the last two elections.
In her letter dated 13th June 2022, the dean of students requested the DICTS director to update the online system in preparation for the guild elections.
The dean also highlighted that the 88th guild and GRC elections will be held on 8th and 13th July 2022 respectively.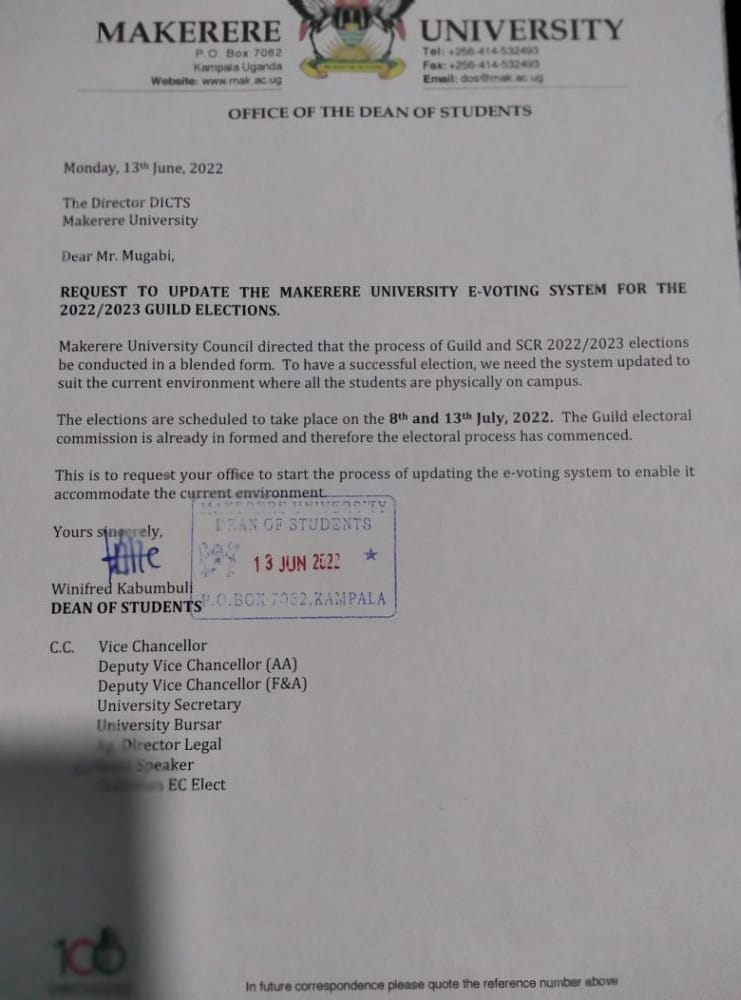 However, the dean's letter has received a bitter reception from most of the intending guild aspirants.
These believe there is no need for a blended election since all students are physically available on campus.
This publication has learnt that negotiations on whether to conduct blended elections or not are ongoing between the students' leadership and university council.
The newly elected guild electoral commission is yet to release the election roadmap. Only then will it be confirmed that the election will be blended or not.
Comments