National Unity Platform (NUP) Makerere University chapter has dissolved its ad hoc committee prior to the forthcoming guild elections.
Musiri David, the head of institutions at NUP, in his letter dated 5th June 2022, dissolved the Makerere University NUP adhoc committee.
Musiri thanked the adhoc committee for organizing and winning the previous election that ushered in Shamim Nambassa into the guild house as president.
"Amidst insurmountable odds the committee was not only able to organize transparent party elections but went ahead to win the guild race and kick started the process of drafting the chapter constitution." Part of the letter reads.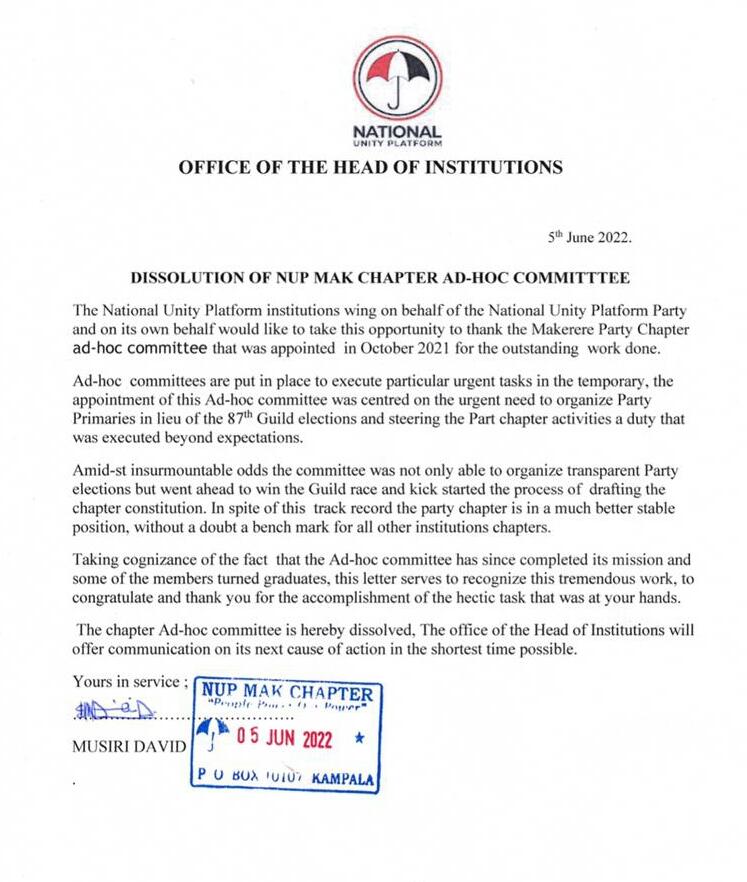 The Makerere University 88th guild elections will be held in the second semester of the academic year 2021/2022 and political parties are gearing up for the election process.
Recently, People Power – later turned National Unity Platform, has been crucial in Makerere politics with its fronted candidates winning three times in a row.
Some aspirants have already expressed interest in the NUP flag and its only a matter of time before the party elects its next flag bearer.
Comments