Today's Man Crush Monday (MCM) focuses on Makerere University's Byayesu Agrippa as he tells us more about his published book and his private life. Our reporters had an up-close with the lad for an in-depth interview;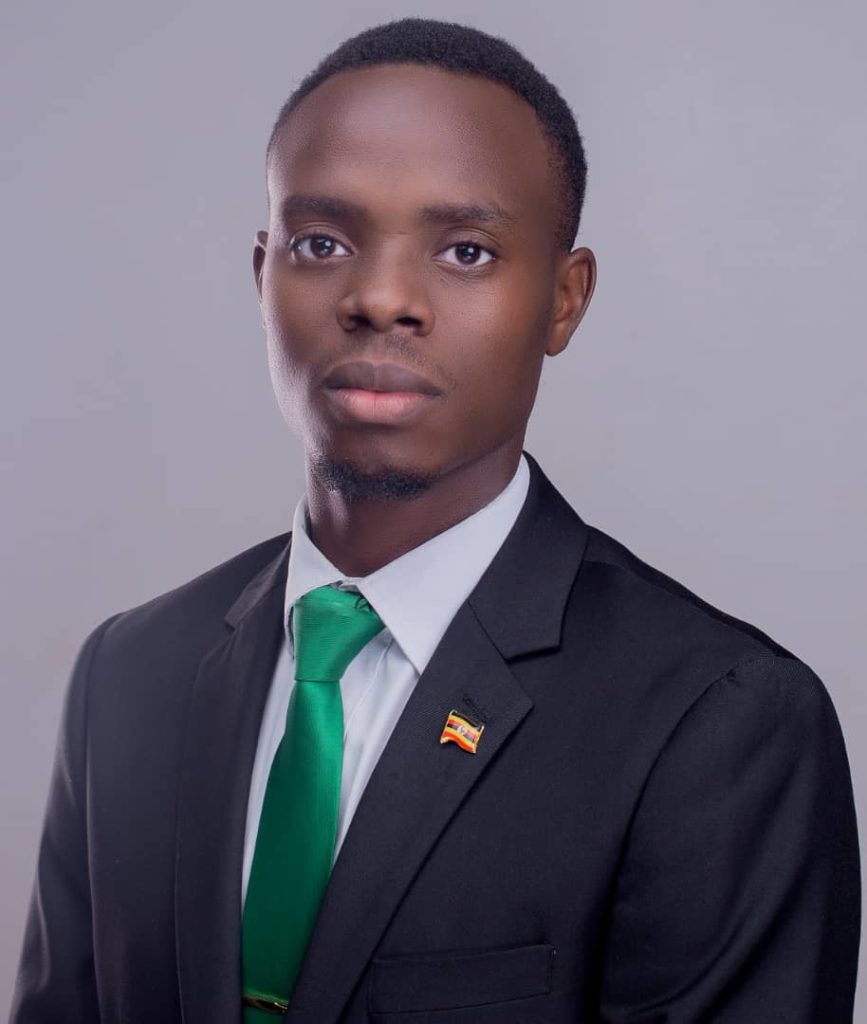 What is your name, and a few whereabouts?
My name is Byayesu Agrippa Musinguzi.
Tell us more about yourself?
I'm a Ugandan but a global citizen, 22 years of age, a teacher trainee by profession still at Makerere University where I am in my third year now. I also got lucky to undertake a diploma in law at Law Develop centre (LDC) main branch Kampala.
I am a published author of "At the Crossroads", a poetry anthology that has over 200 poems that I speak through to tell a story of a young man born and raised in ghettos but working hard to inspire the rest of the ghetto-mates to dream big without fear of their disadvantaged and humble background.
I am also the director of an initiative "Ray of Hope", a charity initiative that restores and gives hope to the young people especially in the slums and ghettos through providing them with scholastic materials, lobbying for them bursaries, advising and guidance and encouraging them to develop their talents all of these mainly to show them that we love them.
At the University I've served in different capacities;
Chief Editor Makerere Education Student's Association ( MESA)
Mr Education
General Secretary Sheema University Student's Association ( SUSA)
Deputy Culture Mitchell Hall.
stood for the Guild President Makerere University but unfortunately I didn't win but fortunately enough, It gave me exposure and friends and I appreciate for the experience, it's indeed an opportunity to be thankful for.
serving my party DP/UYD along the institutions committee and Editorial board, it's an experience I pride in with much love.
Where are you from?
I am from Uganda, Kampala, a Makererean and a resident of Mitchell Hall born and raised from Kisenyi Mengo but my village is Sheema Municipality though currently my family is in Wakiso district.
What do you do for a living?
I am a teacher by Profession; Literature and English, Poet, Writer, Legal Advisor, Political Analyst and a motivation Speaker.
From where did you publish your book?
"At the Crossroads" was published from ICONIC PUBLISHERS, a lovely publishing company owned by a young hardworking man Daniel K'abasa.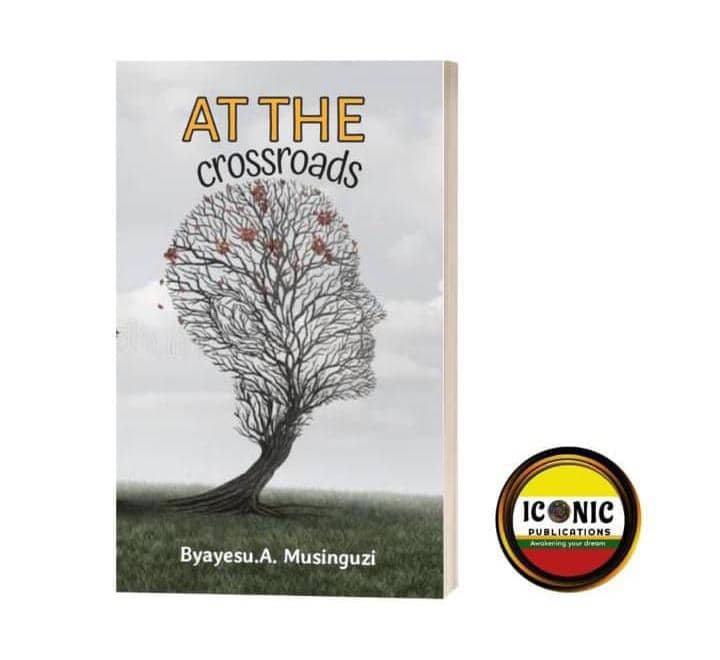 Who was your Illustrator?
Daniel K'abasa, the same publishing company, they do Illustrations too.
Did you make an input on cover design?
Yes, my cover design is my own choice, I preferred the Illustration of two heads but seemingly to be in a forest of thinking, one being very leafy and the other having no leaf at all, this is the message my cover is telling of how life can be but people should never lose hope, rather to make decisions that will be paramount to account for their success even when they may be at the verge of giving up," At the Crossroads".
What is your best poem from the book?
The poem is, " Now watch me Rise", a call to the public demanding "all eyes on me". This poem was after a failure but a personal consolation which instead has made all the difference, it was this, a decision to empower myself and promise to the public that I will make it in life, be excellent at whatever endeavor I put my hands on.
What inspired you to write?
Myself, I inspired myself to write because writing is different from reading. I accept I have read several writings of famous authors like Donald Trump, David Rubadiri, Robert Frost, Maya Angello, Robert Kiyosaki and many others but writing my own work was my own inspiration and commitment since I was self motivated and wishing to tell a story to the people of humble background to keep their heads up.
Do you have fans, how do you react to them?
Well, I won't call them fans, but rather friends who love my writings and they love me so much and I feel excited to make them more writings.
They inspire me a big deal.
Merging the books with community service, how's it going?
As the director " Ray of Hope" Charity Initiative and an empowerment movement, " Slum Development and Activism" both of which are community based, through these, am blessed to say, we have been able to organise debates, poetry slum reciting and developing the standard of living the people in the slum communities. We are so much inspired by the transformation of the young and old as a result of the activities we do in these slums, it's so good and we appreciate people who fund us, we pray God to keep blessing them
How many copies have you sold so far and how many do you plan to sell?
I have sold over 300 copies, my book is an inspiration to the hopeless and I urge people to buy it. Kindly own a copy of "At the Crossroads" your life will never stay the same. Buy it for yourself, sister, brother, mother, father, son, and daughter. This book has no estimation of how many copies I should sell because, how I wish each and everyone owns a copy in the world.
What are your future plans?
If God gives me life, expect more books from me. Expect more inspiration to the young and empowerment through the very initiatives, " Ray of Hope " and " Slum Development and Activism". Inspiration through leadership and serving my people with Truth and Justice.
Any words of encouragement to upcoming writers?
Writers should read, dream and support fellow writers but above all they should write to inspire rather than making money. Money is temporary but impacting one's life through a write up is permanent and it gives life, this is what keeps me moving.
How can people get your book?
I always love self delivery of my books, I love to interact with the buyer of the book and we share experience before even handing over to them book.
My intention is to create the friendship and empower the buyer of the book because people buy books to change their lives and be inspired and since I believe my writings are a life changer, I prefer this means of getting my books to people.
My books are available in book stores in Uganda especially those around town like Mukwano book shop, Angellina book shop, via Amazon and Goodreads for those in diaspora.
My contacts are also available
Kindly inbox me for a copy;
WhatsApp: +256751833605
Facebook : Byayesu Agrippa's writings
Twitter : #at_the_Crossroads
Email : estherdking56@gmail.com
last words?
Hey folks, Dream big, be inspired big. Never lose hope, keep your head up.
Comments