Ashaba Annah,22, is a Makerere University third-year student pursuing a Bachelors of Arts Degree with Education in English Language Studies and Literature in English. Young as she is, the 22-year-old finalist happens to be an Aunt to celebrated media personality Anita Fabiola who hails from Rukungiri District in South Western Uganda.
Besides being a feminist, resilient, honest and loving are some of the words fellow Makerere University students use to describe her. The open-minded finalist, who some people describe as a "warrior" has earned a place in many hearts for simply becoming a crying shoulder to troubled youngins at Ivory Tower.
Ashaba, who is commonly known as "Ashanah" has a deep passion for young people which motivated her to pursue a course in Education. The outspoken teacher is also among the female students that led the 15% tuition protest at Makerere University in October last year.
While speaking to Campus Bee's David Mujuni, Ashaba narrated last year's strike like it happen yesterday and the fire that forced her to protest can still be felt through her story.
"That policy is unfair and there is no doubt about that. What drove me to join the strike is the fact that I got so many of my friends who approached me with tuition issues." Ashaba said.
Apparently, they were not planning to strike but the Guild leadership's failure to come up with solutions to the problem forced the female caucus of the guild members to organize a peaceful protest which in the end became a strike.
While talking about why the protest was this time led by girls instead of boys as usual, Ashaba confessed that they were fed up and didn't want to wait for boys to do if for them.
"Girls striking is always a sign that enough is enough. Women are standing up for themselves. We didn't want to wait for boys to do this for us, in any case, they didn't seem to have a plan for striking." Ashaba confessed.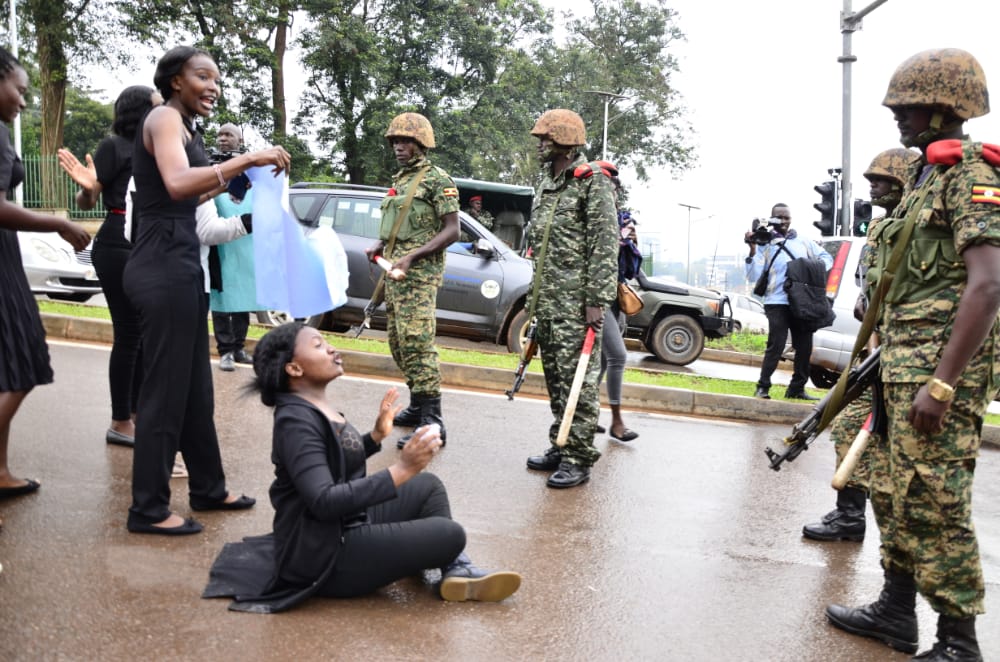 From solving problems of fellow Makerere University students to addressing mental health issues, Ashaba has also done some volunteer work for other young people outside Makerere. She volunteered with an organization called Ability Explored as a virtual learning content facilitator where they reached out to several students in Uganda Martyrs SS, Namugongo , Kawempe Moslem, among others.
"It gives me great joy to get feedback from those students, the life skills we taught them helped them to keep in school," she said before adding that "Due to my open personality, I have been approached by some colleagues who have got challenges. Through sharing our experiences, we have been able to learn from one another and appreciate life."
Ashaba, who has got no retake throughout her three-year stay at Makerere describes herself as both a church girl and a party lover. "I am an all around girl. I got to church but still party," Ashaba said.
Being a finalist, Ashaba was greatly affected by the current COVID-19 lockdown which was announced few weeks to the end of her three-year course.
"Life is good. I have made peace with the new normal. At the beginning of the lockdown I got depressed a bit because I was worried about what next. With time, I realized that I can use this time to do something productive like reading and doing my assignments." She added.
"It has greatly affected me. Given the fact that I am doing Education and schools are closed, I don't know whether one shall be able to do the final school practice," the worried Ashaba said.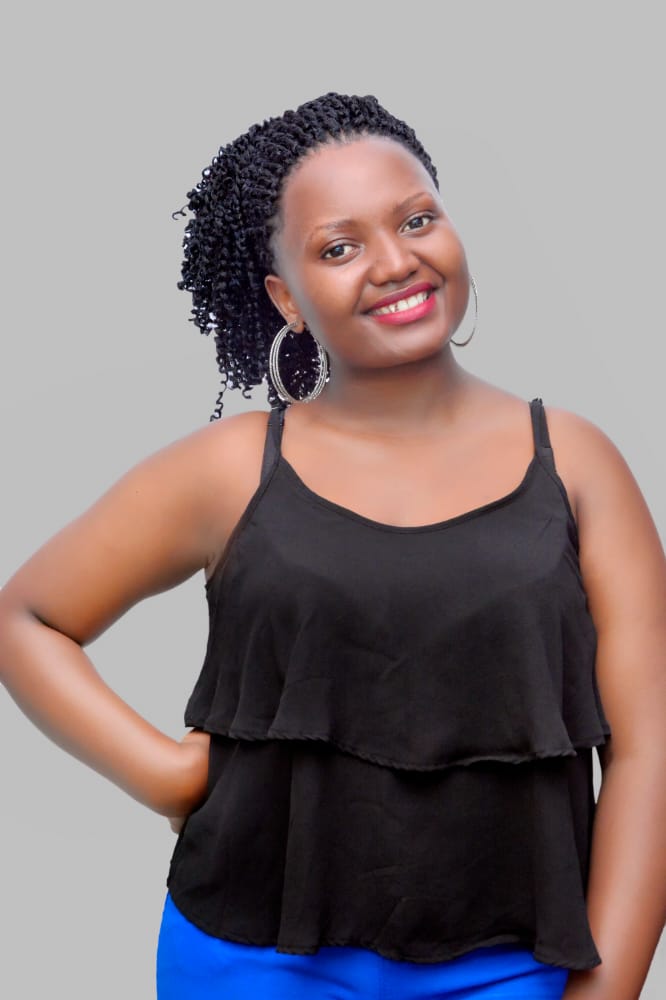 While speaking on how it feels to be an Aunt to a celebrity (Fabiola)who is older than her, Ashaba assured that it is a sweet feeling, adding that the two share many passions including reading books.
"It just feels normal to me. We share a passion for reading books. I am as ordinary as any other student. Students don't treat me differently and I like it that way." She confessed.
Ashaba, who plans to do a Masters degree after completing the Bachelor's concluded by advising young girls to lower their expectations in other people. She also urged them to be independent and work hard.
"To my fellow campus girls, I advise them to lower their expectations in other people and also be independent. Some of the issues that stress us are within our control. Lower your expectations, work hard and keep the hope alive, hope for better days. Don't stick on something that doesn't work out." She advised.