Last week, Kwame Nkrumah University of Science and Technology (KNUST) located in Ghana, held its 56th graduation ceremony in which thousands achieved various academic milestones.
Of the thousands that graduated, Mr. Naturinda Emmanuel, born and raised in Uganda, bagged a Bachelor of Science (Medical Laboratory Technology), making him the first Ugandan in history to graduate at the Department of Medical Diagnostics, at the Ghana-based University.
The young fellow couldn't hold the excitement, thereby sharing the awesome news on his network platforms:
"Today, I officially graduated from the Department of Medical Diagnostics at West Africa's premier Kwame Nkrumah​ University of Science and Technology, Kumasi, becoming the first Ugandan in history to do so."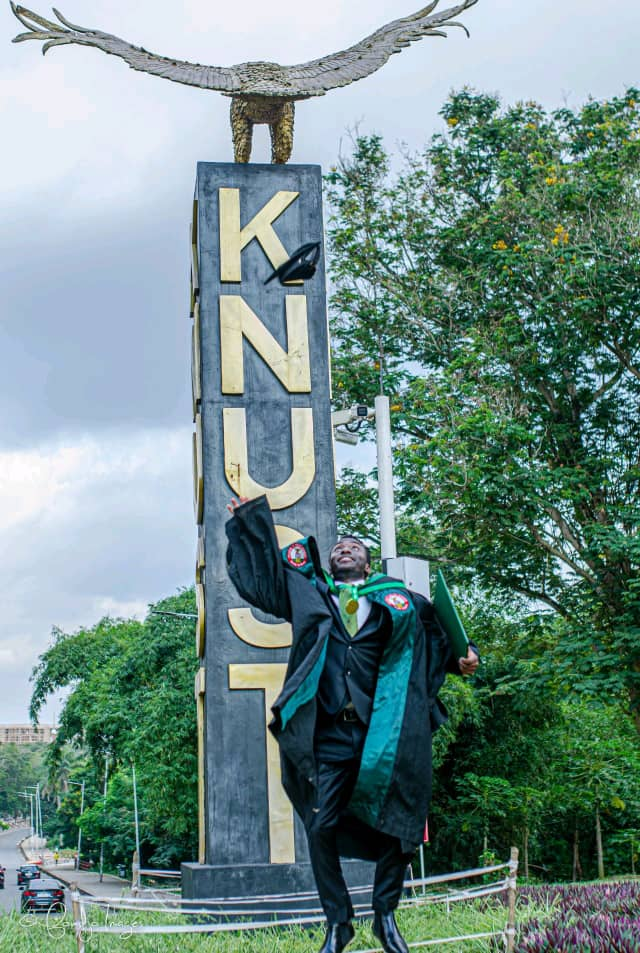 "I am keen to deploy the skills and knowledge I have received to improve the continent's healthcare systems. I would like to thank MasterCard Foundation and different stakeholders for the unwavering support given to me over the past 5 years."
Currently a program coach for Jim Leech MasterCard Foundation Fellowship on Entrepreneurship at Queen's university, Mr. Naturinda had a chat with Campus Bee:
How did your journey into Kwame Nkrumah University of Science and Technology begin?
My journey started in 2017 when I was in high school, I went to Ghana for a conference called Baobab summit so after the conference I met a lady from Kenya (Ruth) who was studying at Ashesi University in Ghana, and she asked me if I had interest in pursuing education outside my home country and she could get me through opportunities that were available so when I returned to Uganda (was in senior six then) at St Julian High School Gayaza. I concentrated on my combination (Bio|Chem|Maths – ICT) so I made sure I got grades which could enable me qualify for the courses that were being offered outside Uganda, specifically in Ghana (my interest) . So Ruth helped me apply to KNUST in 2018, where I was given a scholarship (all thanks to MasterCard foundation)
What is your research interest?
My research interest is in immunology of infectious diseases and how it influences pathogenesis and molecular biomarkers in humans.
What pushed you to choose the particular field of study?
I'd always wanted to practice medicine, I've always wanted to improve healthcare systems in Uganda as you know, there is increased patient ratio compared to healthcare practitioners. According to WHO, roughly 1:10000 (healthcare worker to patient ratio). Secondly, when you look at the healthcare in Uganda, there's a challenge of limited access to healthcare of some people in hard to reach areas. So I chose this field because I am interested in pursuing a career in line with policy and how to ensure that different healthcare services can reach different people (inclusiveness) especially for hard to reach areas. And also, I lost my mom after she was put on oxygen support and unfortunately because the oxygen was malfunctioning, it couldn't sustain her. So I've always felt like I have that inherent responsibility in improving healthcare systems.
What are your hobbies, aside medical practice?
I do video-gaming (FIFA, Unchartered), I love reading books (related to economics, ancient-greek philosophy) I also play basketball though it has been long since I last stepped on court because I got so busy with research and my career somehow overshadowed the zeal for basketball
Do you dedicate this academic achievement to anyone?
This achievement is dedicated to my elder brother (Arnold Bwambale) who is a mechanical engineer by profession and he is someone who has been there for me from childhood, we've shared a lot of things. When I was in Ghana, he somehow helped me overcome nostalgia, economic difficulties because when you live in a foreign country, there is always a shift in economic demand, and you also need emotional support from your family, so my elder brother was there for me. He has always been my support system.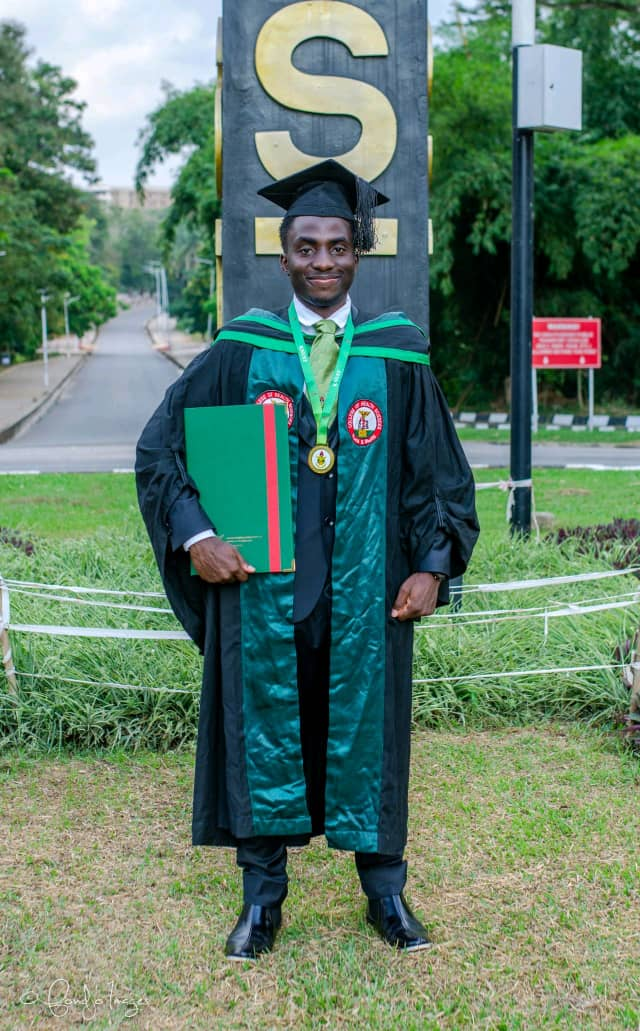 Aside his profession in the medical field, Naturinda is the cofounder of Nugget Poultry Farm, a unique pioneering agribusiness model that is redefining the Ugandan poultry industry by economically empowering smallholder farmers, especially young women in rural communities of Uganda through establishing long-term market linkages, infrastructure, and skills training in financial literacy, modern poultry farming, and social entrepreneurship.
Comments