Oliver Nakakande, the newly crowned queen for the Miss Uganda beauty pageant was on Monday escorted by a delegation of four to visit UMCAT, a Journalism and Multimedia Institution based in Kampala.
It turns out that Nakakande is former Miss UMCAT (2014/15) and she is among the 400 students who are set to graduate on Friday 30th August 2019.
The beauty queen was welcomed by the reigning Miss UMCAT Barbra Elly and Mr UMCAT John Atuhairwe in a red carpet-themed event.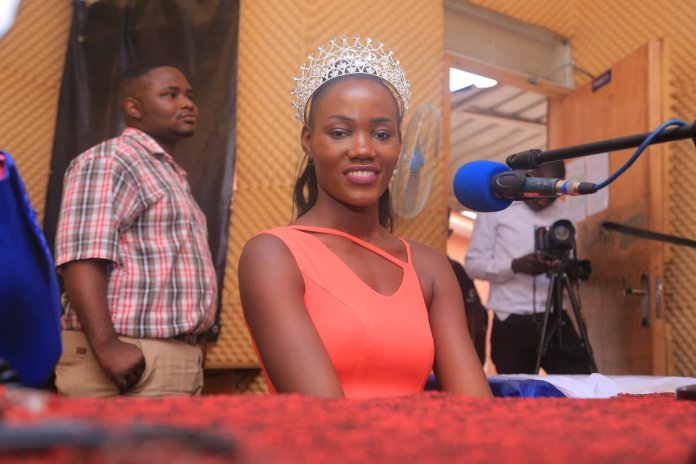 While addressing students, Nakakande revealed that she wants to bring the Miss World Crown home following her recent milestone of being crowned Miss Uganda 2019/20. She also advised young girls to remain focused, adding that success requires patience and hard work.
"I personally never had this dream at first, but after winning Miss UMCAT Contest in 2014, I realized I can make it. My zeal, commitment and desire to become a go-getter got amplified! That's how I joined the Miss Uganda beauty Pageant and I want to assure you, this is not the end of the game, I'm still pushing on so hard, I want to bring the Miss World Crown home!" Nakakande said.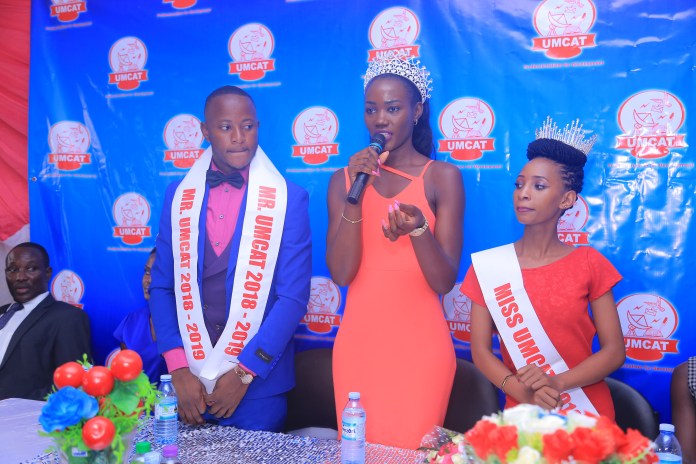 Ahead of her graduation slated for next week, Nakakande was warmly welcomed by top UMCAT officials including UMCAT Director Charles Ogwel, Principal Watendwa Godfery, and the Academic Registrar Okiria Richard.