Yesterday's graduation of lawyers from the Law Development Center (LDC), included contoversial NRM legislator and Lwemiyaga County MP in Sembabule District, Mr Theodore Ssekikubo. The MP was in the news last year when he petitioned the High Court to block graduation of students citing alleged favoritism of some students who sat for supplementary and special exams by the institution.
Court documents showed that the MP, who had been pursuing the post graduate diploma also known as the Bar course from LDC, had a supplementary in the subjects of Civil Litigation, Corporate and Commercial Practice and that he had failed the supplementary which he was told to do in the subsequent year.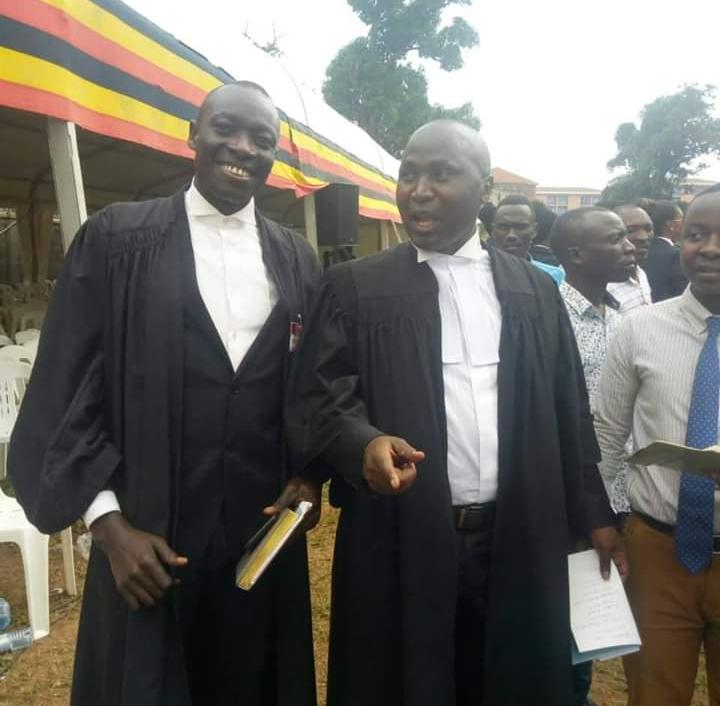 Explaining his issues with LDC, the motor-mouth legislator in his law suit, stated that on December 21, 2017, LDC's management committee approved the students' results at its meeting and 312 students passed the course and qualified for last year's award of the Diploma in legal practice. He claimed that he was discriminated against and failed from appearing among the graduating lot of last year.
He was however unsuccessful in his petition and the students went on to graduate without him. Our snoops have discovered that he became humble and sat his supplementary exams which he passed and was able to appear among the graduating lot of the ceremony yesterday.
A jolly Ssekikubo couldn't hide his excitement from cameras as he flaunted himself in his graduation gown and wore a very wide smile. His graduation puts him among lawyers qualified to be enrolled as Advocates of the High Court and to kick-start a career in legal practice. We congratulate the honorable upon the achievement.