Two first-year students of St University won a whopping 500k in cash after they emerged winners for Mr and Miss SLAU 2017. Luswata Ismail is the new Mr fresher whereas Nangozi Lilian who also doubles a practicing journalist is the Miss SLAU 2017.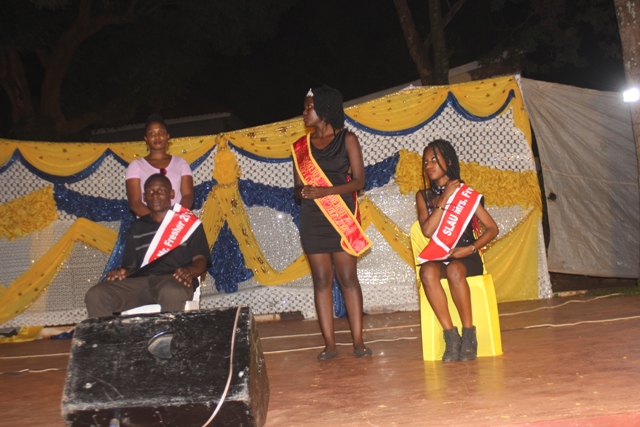 The two emerged winners after answering multiple questions asked about St Lawrence University and general issues happening in the country. Those who failed to answer well the questions were dropped leaving Luswata and Nangonzi the final winners.
The two were officially crowned by the University's Miss Job Creator and later dinned with her for the rest of the event and also got an opportunity to cut a cake with the University administrators.
During the competition, an unidentified student was asked a simple mathematical question in less than 5 seconds but he failed. The MC asked "what is 6+0?", this student shocked everyone when he answered, "zero".