Makerere University Business School (MUBS) has rescheduled some dates for the end of semester examinations following an unforeseen strike earlier this week.

Mr. Eldred Kyomuhangi, the MUBS academic registrar has communicated that particular exams that were meant to be done on 27th and 28th January 2022 will be done on 18th and 19th of February respectively while the other initially scheduled exams maintain their dates.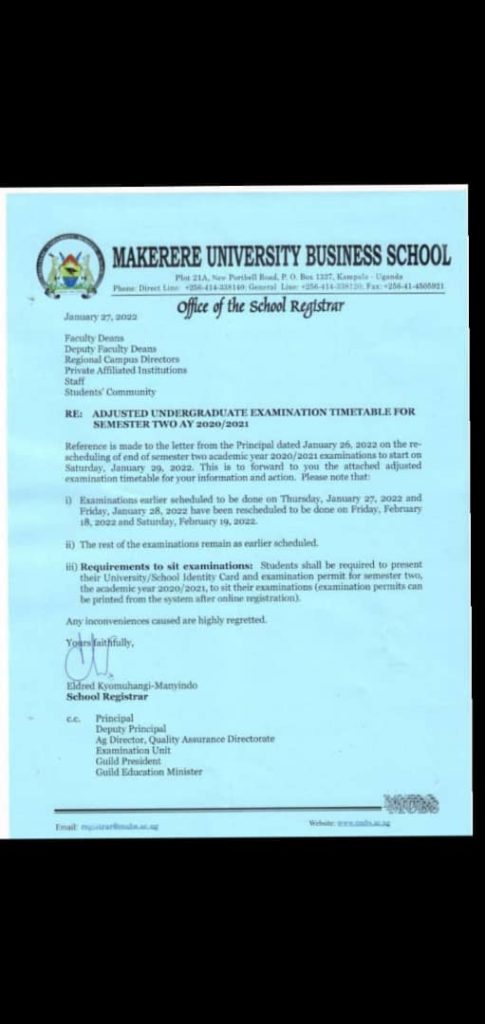 MUBS students held a 'short-lived' strike on 24th January 2022 over examination irregularities. Students cited missing marks and delayed coursework results as the reason for their uprising.

Professor Waswa Balunya (principal MUBS) was forced to postpone exams that had been scheduled to commence on Thursday 27th January 2022 till when the students were satisfied with the services from the administration.

The reschedule comes days after the MUBS guild president Robinson Ogwang wrote to the principal informing him of the students' readiness to do exams once the administration had solved their puzzles.
Comments