Rita Namukose, a Bachelor of International Business (BIB) graduand who obtained CGPA 4.92 was today awarded UGX 1 Million in addition to a plaque by the Makerere University Convocation during day three of the university's 70th graduation ceremony.
Namukose is the best performer in Humanities making it the 6th time in a row Makerere University Business School (MUBS) students are topping humanities .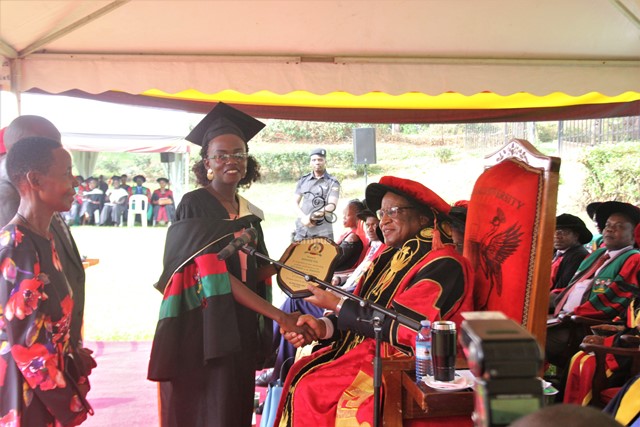 Before delivering the award, Dr. Tanga Odoi, the Chairperson of the Makerere University Convocation revealed that Namukose has already been given a job at MUBS.
"I can now confirm that Ms Namukose Rita already has a job at Makerere University Business School. Congratulations." Odoi said.
"The convocation awards a plaque and 1 million shillings to the best performer in humanities and like the first day, it happens to be a lady as well. I now call upon Ms Namukose Rita and your parents." Odoi added before requesting her to pick her awards from the Chancellor Prof Ezra Suruma.
Watch him below;