Makerere University Business School (MUBS) has disclosed the program line up for the forthcoming academic year.
The School Registrar Eldred Kyomuhangi – Manyindo confirmed October 1 as the commencement date for the Academic Year 2022/2023.
"As you are aware, examinations for semester one academic year 2021/2022 will end on Monday, September 26, 2022. The academic year 2022/2023 has been scheduled to commence on Saturday, October 01 2022, and end on June 11, 2023," she revealed in a letter.
The Registrar further informed that Semester one academic year 2022/2023 for continuing students will start on October 01, 2021, while for first years on October 08, 2022.
The semester will end on January 29, 2023. Semester two 2022/2023 will start on February 11, 2023 and end on June 11, 2023.
With the occurrence of the Covid-19 pandemic, institutions of learning were forced to adjust their normal academic calendars due to the disruptions like lockdowns that kept students at home for a while.
Administrations like MUBS, are lately undertaking measures to make up for the lost time by squeezing semesters in the available time frames.
Attached are the important activities and dates to note in MUBS'new academic year;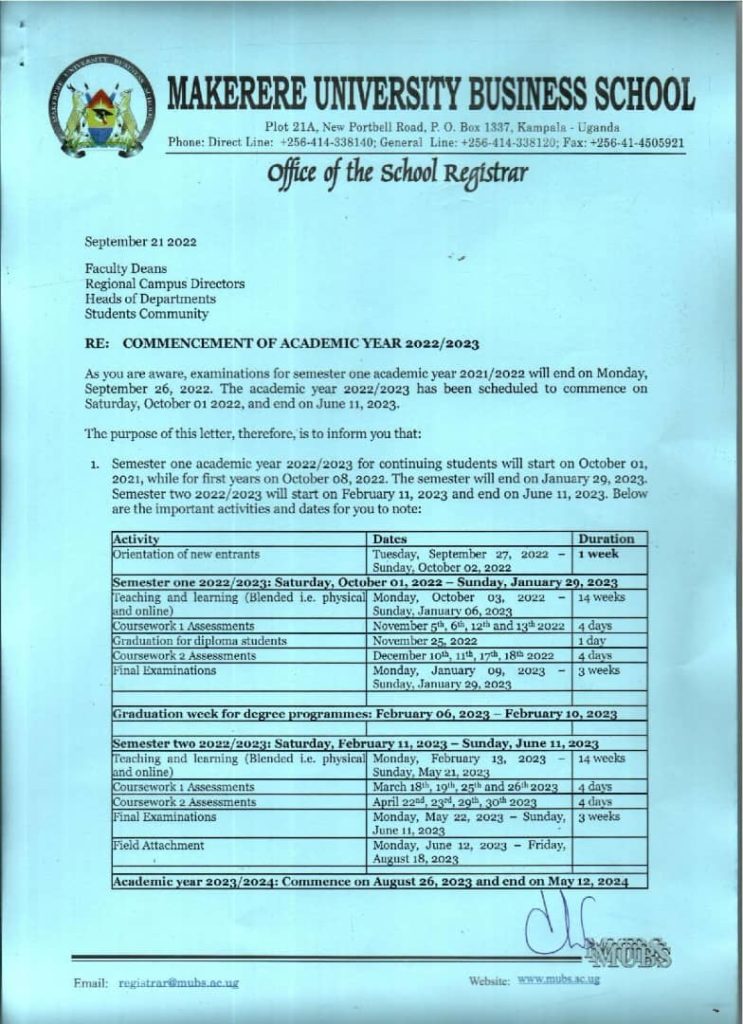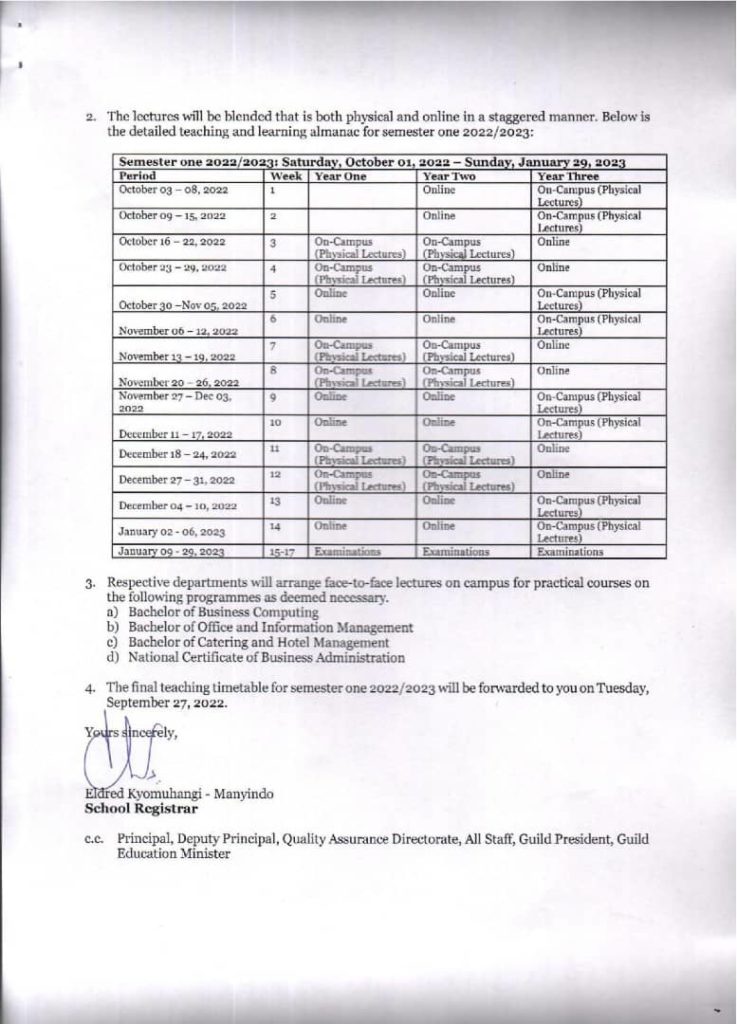 Comments