Vannesa Nakate, a 22 year old MUBS student has possibly been seen by many city dwellers standing along the streets while holding placards that have a message of fostering environmental betterment.
The resilient student of the Nakawa based university has opted to starve herself every Friday to potentially raise awareness about the climate change predicament Uganda is facing.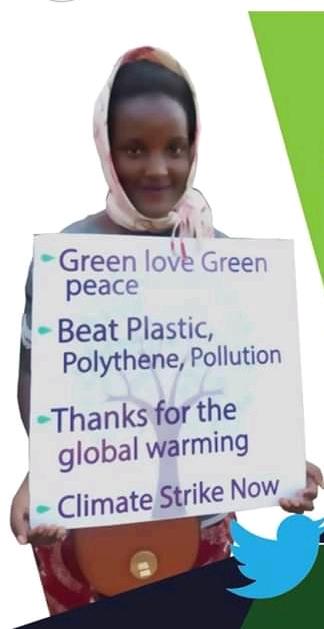 Nakate says that she is ready to do whatever it takes to see our environment change for the better. "Every Friday, I will starve for a cause. I want to live in a better environment and this is the only way I will create awareness," the determined MUBS female student said.
We surely applaud this spirit of activist to see positive in our society. Kudos!