Makerere University Business School (MUBS) has released election guidelines for this year's polls.
According to the programme shared on the official MUBS twitter handle, the electoral activities already kicked off last month and will climax on May 3 with the swearing in of GRCs and selection of the Speaker.
Guild Presidential aspirants are expected to have picked, filled and returned nomination forms by the end of this week.
On Monday 17th April, the Electoral Commission (EC) is expected to unleash the fully nominated Guild aspirants.
MUBS students will cast votes to elect GRCs on 28th April and afterwards choose a Guild President on May 2.
Attached is the detailed roadmap;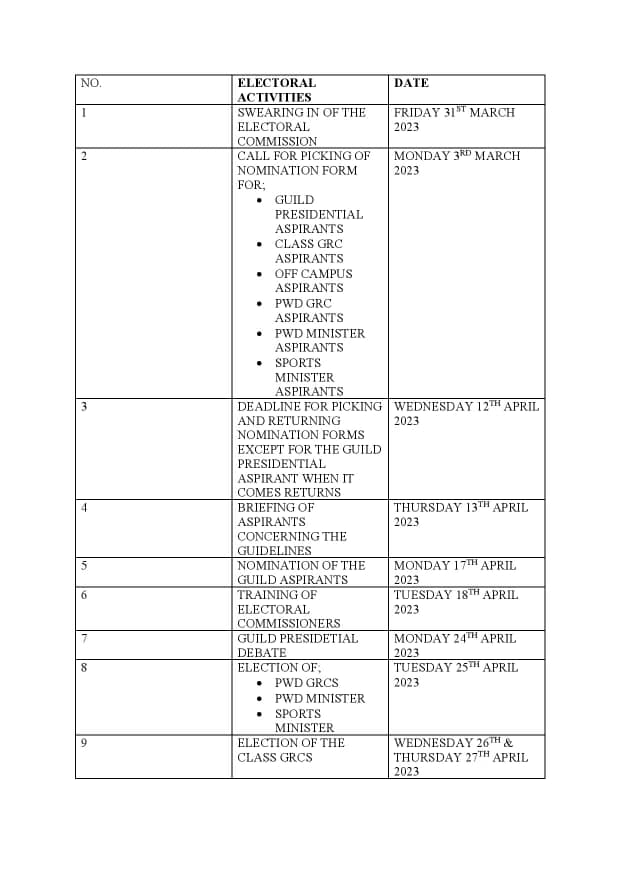 Comments