Makerere University Business School (MUBS) is set to hold its 16th graduation ceremony on Friday, 17th March, 2023.
The event will account for finalists pursuing Diplomas and Certificates from MUBS and other affiliated institutes.
Hundreds will be graduating with Diplomas in Business Administration, Project Planning, Procurement and Supplies, Hotel Management, Tourism and Hospitality and many more.
The graduation ceremony will be held at MUBS Ceremonial Grounds with an online broadcast on the school's social media accounts.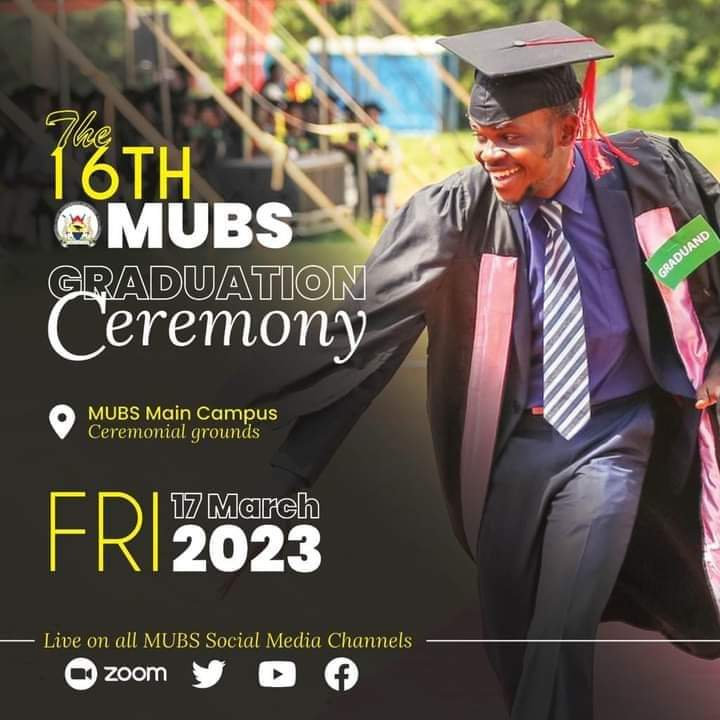 Attached hereunder is the full list of all graduands;
Congratulations to all!
Comments