Overtime Twitter users in Uganda have always rubbished Facebook for being 'local' and always behind news and content. According to Jeremiah Ainebyoona a third year student at Makerere University Business School (MUBS), the Facebook joke was just fun and games until the Abryanz Fashion and Style Awards happened at Serena Hotel yesterday.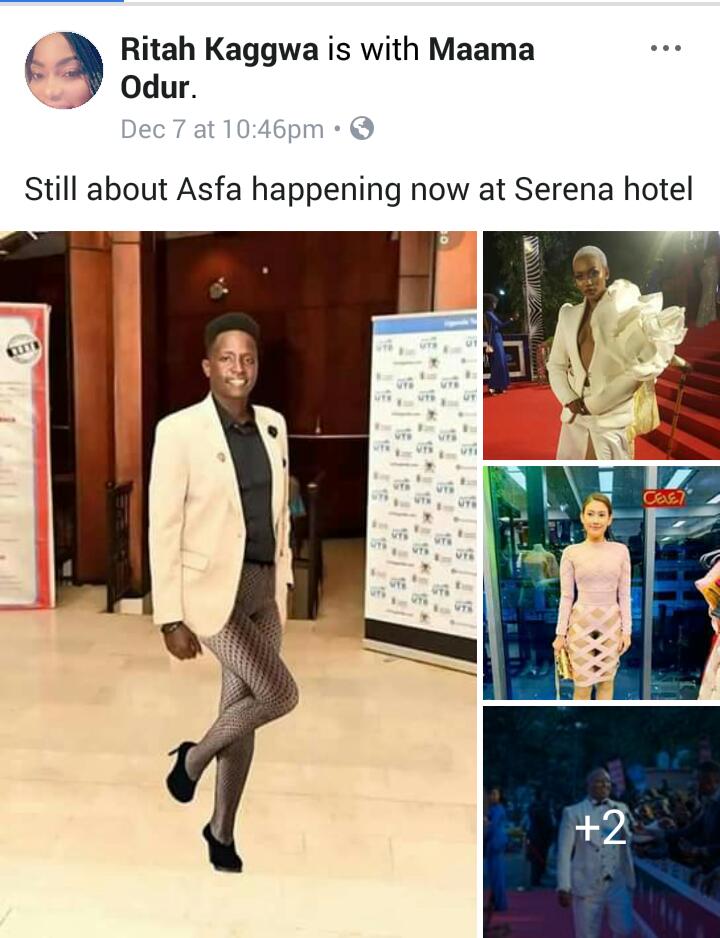 In a major trade of what's popularly referred to as "fake news", Ainebyoona fell victim to the works of a photoshopped picture of him taken at the same venue except that his was during the Miss Tourism finale where his sister Rebecca Ainembabazi (Miss Tourism Ankole) was competing.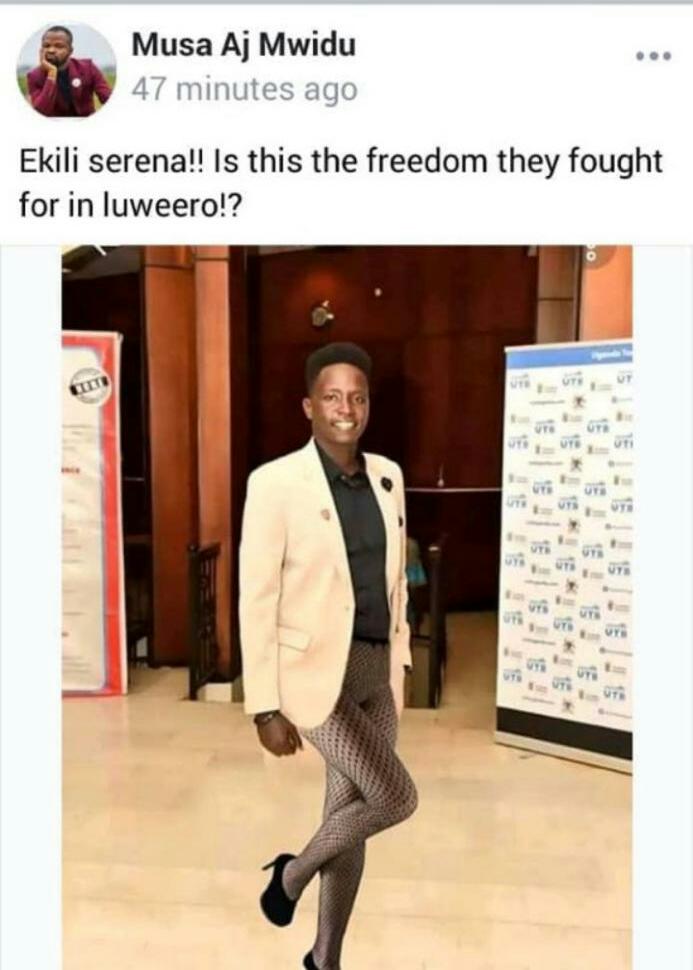 When a Twitter account (@editfunnyphotos) came across the picture, they twisted it to give him an appearance of a cross legged girl wearing leggings and the picture made several rounds on Twitter. Ainebyoona had no idea that it would resurface over a month later on a different social media site and under a different concept.
"It is funny and good to have a laugh at until it reaches your family", he told Campus Bee.
The Bachelor of Commerce (B.Com) student says it would have probably been taken as joke but because the users on Facebook do not know about its origins, it's being taken as a gay fashion designer's pic taken at last night's ASFAs.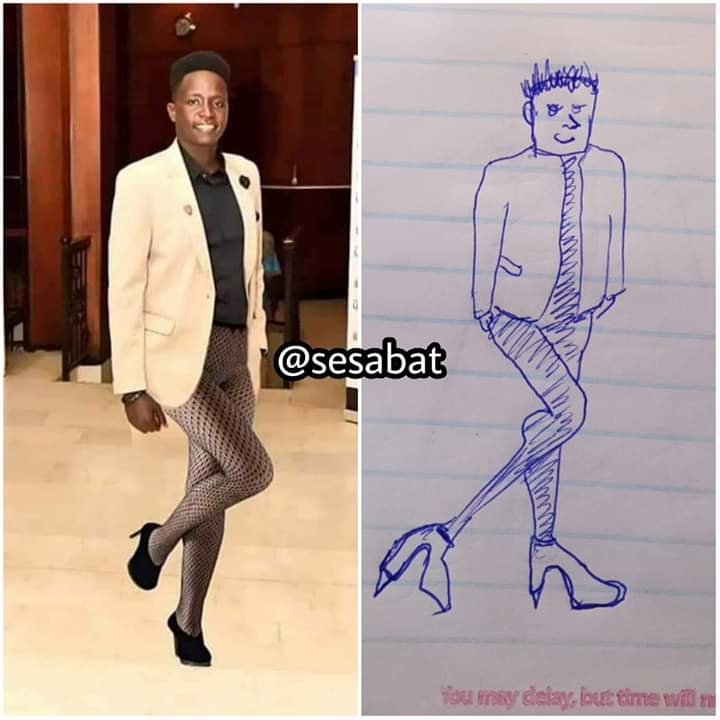 Reknown Facebook publisher Ritah Kagwa was among the people that made it resurface when she shared it under the caption "Still about ASFA happening now at Serena."
The comments that followed thereon are in the angle of justifying long held misconceptions that the ASFAs are a gay fashion awards show.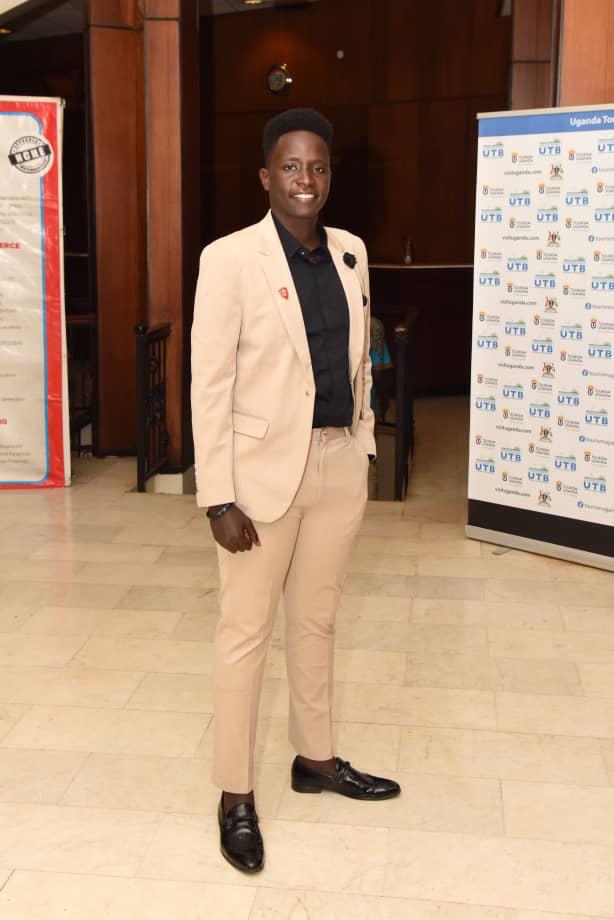 Facebook comedian Sesabat also jumped on the wave and made a befitting hand drawing for his audience to add salt to the wounds.
Ainebyoona says it would be right for Kagwa to go on and issue out an apology for using a fake photo to portray him wrongly among an unsuspecting public.