Campus Bee presents a brief tutorial on how MUBS students can update their Makerere University Business School E-learning Portal (MUBSEP} profile. According to the MUBS School Registrar, some crucial information should not miss on students' profiles ahead of their final semester exams for the academic year 2020/2021.
To avoid any challenges with your final examinations, please ensure that your profile is updated with vital information like; Student Number, Registration Number, Programme of Study, Campus of study, as well as your MUBS email Address.
Follow the guidelines below on how to update your profile with the above details.
Login into your MUBSEP account.
From the profile icon dropdown select PROFILE.
From the settings icon dropdown select EDIT PROFILE.
On the next page update your REGISTRATION NUMBER and COUNTRY.
Scroll down and expand the OPTIONAL FIELDS TAB.
Fill in your STUDENT NUMBER, CAMPUS, PROGRAMME, PHONE NUMBER, ADDRESS.
Update your profile. You're done!
Check the screenshots below;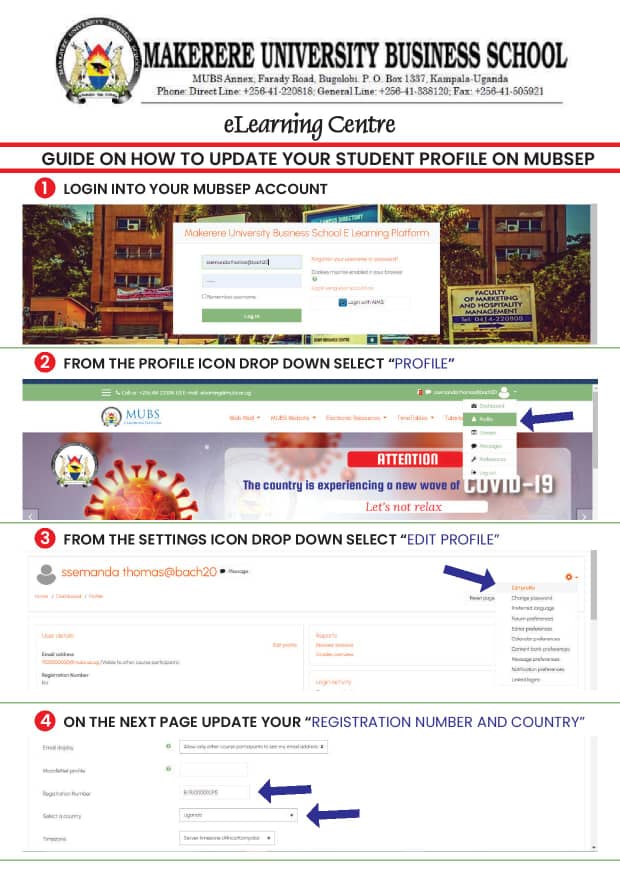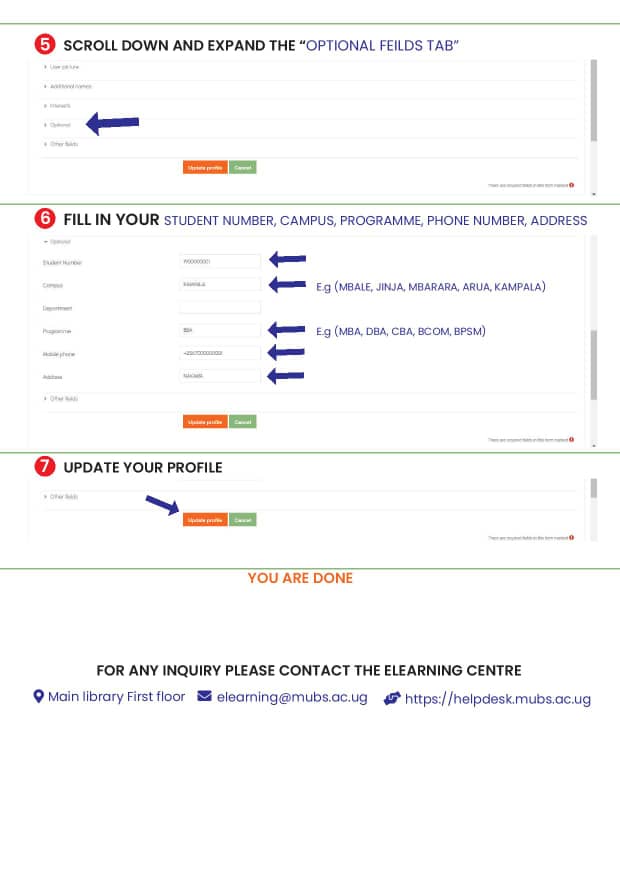 Comments