Makerere University Business School (MUBS) fraternity is worried about the disappearance of one of its students identified as Agaba Mark.
Mark is a 3rd year student pursuing a Bachelors in Business Administration (BBA). It is alleged that he was last seen on the evening of Saturday 9th September, 2023.
Preliminary findings indicate that Mark left all his phones at his rental in Mutungo. To date, no one has made contact with him or has any whereabouts regarding the lad from Rukungiri.
It is a precarious moment especially for family and friends, given the undesired history related to such disappearances.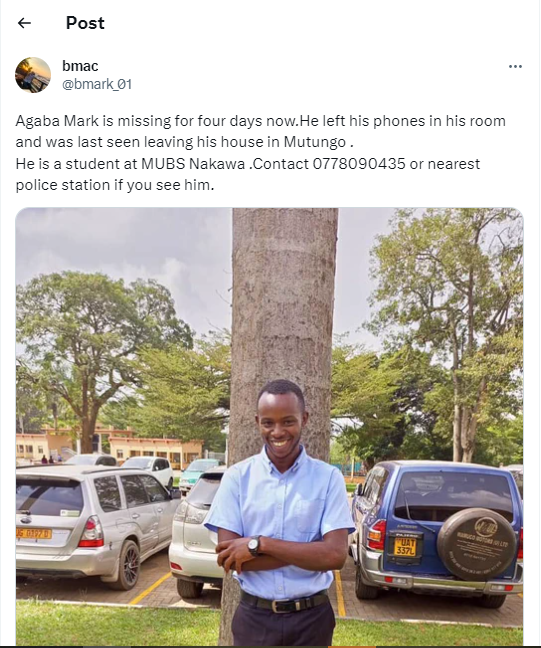 Thoughts and prayers to all involved in this trying period.
Comments