The Department of Biomedical Engineering at Mbarara University of Science and Technology (MUST) is set to construct a low-field Magnetic Resonance Imaging (MRI) to attend to different health imaging needs.
In preparation for the building of a low-field MRI, engineering scientists from Africa, Europe, and South America are to attend a five-day (from 26th– 30th September 2022) first sub-Saharan Africa MRI workshop under the support of the Chan-Zuckerberg initiative through the Smart Africa Network.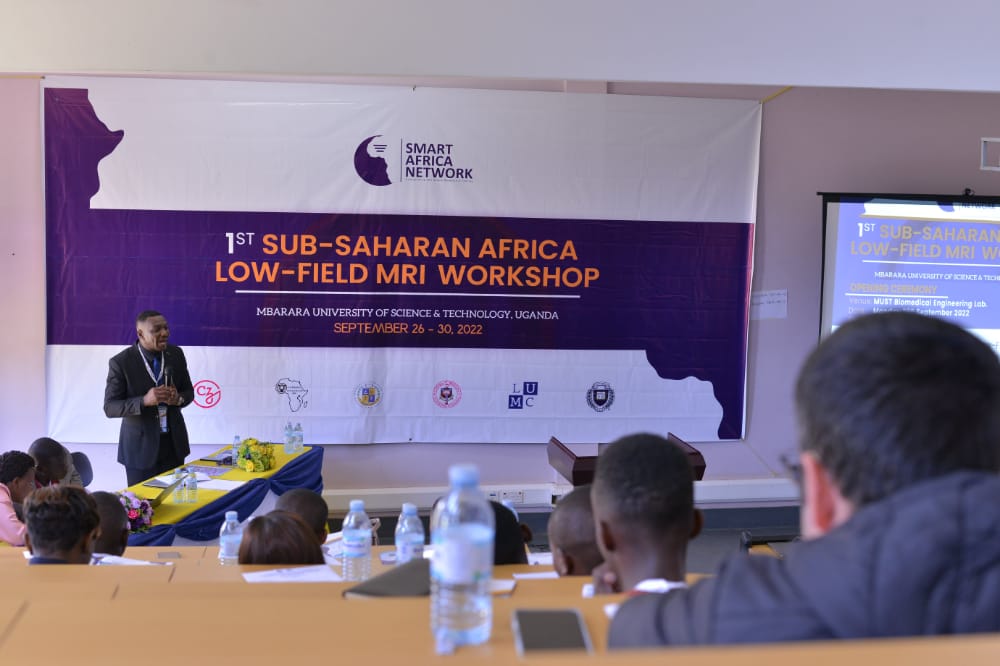 This was reached at through a collaborative approach of MUST with Pennsylvania State University, Boston Children's Hospital, Delft University of Technology, German University in Paraguay, the University of Ibadan in Nigeria, Leiden University Medical Centre in the Netherlands, Yale School of Medicine, and Cure Hospital Mbale.
The team from the collaborating institutions led by Dr. Steven Schiff from Yale School of Medicine camped at the MRI laboratory at MUST for 2 weeks to build a low-field MRI, the first of its kind in sub-Saharan Africa to mainly focus on hydrocephalus cases in Ugandan children.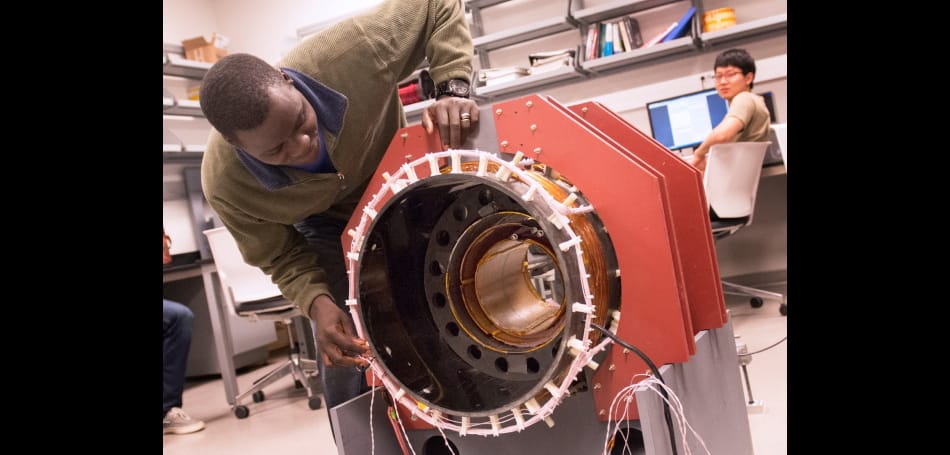 According to FAST Dean Dr. Jones Obungoloch, once completed, the MRI will be piloted for clinical trials at Cure Hospital in Mbale City, Eastern Uganda after which, the innovation will be taken into use by other health facilities around the country.
With the support from the Chan-Zuckerberg Initiative, the team has trained scientists from Nigeria, Botswana, Zimbabwe, Kenya, Ghana, and Uganda including MUST Engineering students in building MRI training that was hosted by FAST. This was aimed at ensuring the sustainability and extension of MRI projects within Africa.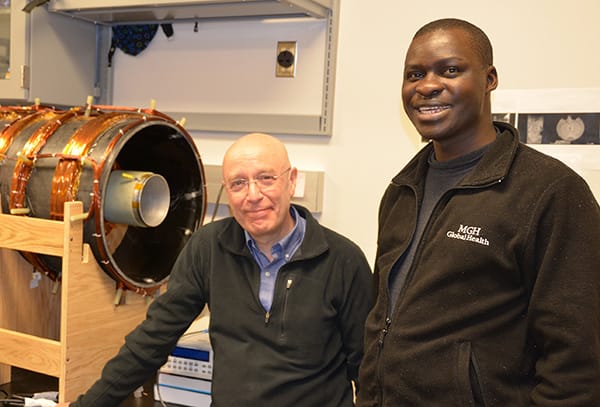 In his welcoming remarks, MUST Vice-chancellor, Prof.Celestino Obua applauded Dr. Steven and his team of engineers for choosing MUST as their base in providing solutions to African health problems.
''When many people and institutions are involved in a project like this one, there is sharing of great ideas so as to make the project meet its set objectives, this MRI project will meet its purposes. Thank you for bringing the project to MUST, this will not only market MUST to the world but will also bring affordable medical imaging services closer to Ugandans. Thank you for putting MUST to the rest of the world through such ideas and collaborations. The rest of the world will now know that MUST is a real university of science and technology despite its rural location,'' Prof Obua explained.
This project is intended for proper management; hydro-cephalic patients need to be repeatedly imaged. The low-field MRI can have provided repetitive images for hydro-cephalic children inexpensively and safely. This is part of a $2 million grant meant for research aimed at reducing the number of infant deaths due to neonatal sepsis in developing countries.
Dr. Godwin Ogbole from the University of Ibadan Nigeria asserted that setting up a low-field MRI in Africa, particularly in Uganda is a dream come true. He thanked Dr. Obungoloch for his networking and lobbying skills to see that an MRI is built based on MUST and that this will widen the expertise base on MRI systems.
Magnetic resonance imaging is a key diagnostic tool in modern healthcare yet it can be cost-prohibitive given the high installation, maintenance, and operation costs of the machinery. There are approximately seven scanners per million inhabitants and over 90% are concentrated in high-income countries.
MRI enables physicians to visualize various types of tissues and assess their structural and physiological integrity.
Low field MRIs are different from 1.5-T or 3-T MRI systems which are the backbone and accepted standard of the MRI technique and scanner configuration. A low field magnetic field strength can be advantageous in a low-resource setting like sub-Saharan Africa.
Comments