Mbarara University of Science and Technology (MUST) through the MUST IUC-UCoBS project organized a guest lecture aimed at ''Unlocking an entrepreneurial mindset for youth employability''.
The guest lecture was presided over by Prof. Lies Vanhaelemeesch, a researcher from Howest University of Applied Sciences in Belgium.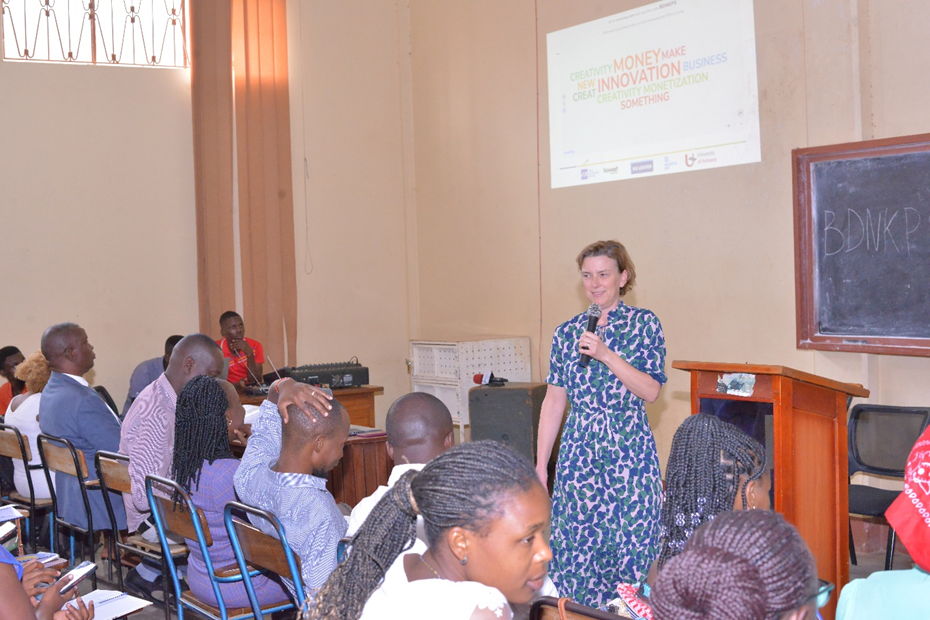 The lecture was organized under MUST IUC-UCoBS subproject 5 spearheaded by senior lecturers in the Faculty of Business and Management Sciences and it was attended by students and staff members from all the six Faculties at MUST.
Deputy Vice Chancellor Finance and Administration Prof. Charles Tushabomwe Kazooba who also doubles as the local leader of the MUST IUC-UCoBS Project thanked Prof. Lies Vanhaelemeesch for her love towards MUST and Uganda at large.
He advised the young entrepreneurs to be innovative and think about businesses that have an element of innovation.
Prof. Lies Vanhaelemeesch and Dr. Manasseh Tumuhimbise are the team leaders for MUST IUC-UCoBS subproject 5 which is focusing on increased youth employability through skilling, innovations, experiential learning and technology transfer.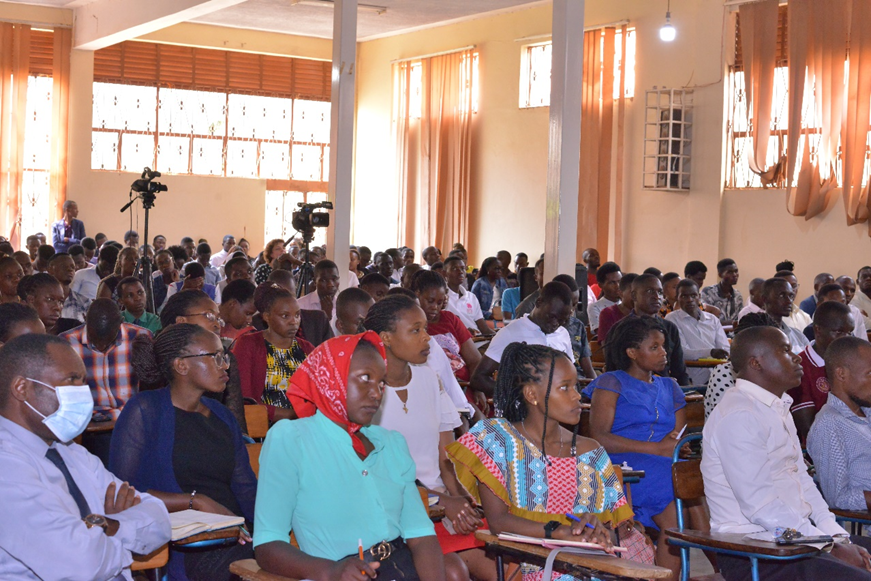 In her presentation, Prof. Lies Vanhaelemeesch applauded the MUST community for their eager to learn and attain entrepreneurship skills that will not only transform them as individuals but also benefit Uganda as a country.
''At Entebbe International Airport, my eyes landed on a big signpost with words welcome to Uganda, the pearl of Africa. Indeed, this is the pearl of Africa. According to statisticians, by 2050, Uganda's population will be approximately at 100 Million and we expect that the demand for jobs will be high with the available few opportunities. Entrepreneurs shall be needed to come up with solutions that will generate jobs to meet the increasing population,'' Prof. Vanhaelemeesch described.
''Entrepreneurship is when you look upon opportunities and ideas and transform them into values for others. Everywhere you go, think about how entrepreneurial you're. Let your minds act like a parachute; they only function when they are open. make proper choices in the learning environment," she advised.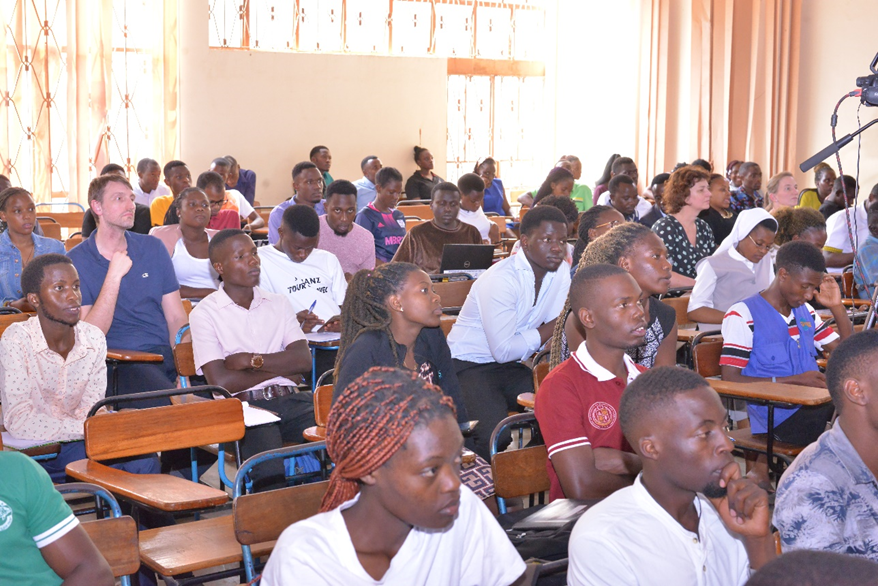 Furthermore, Prof. Vanhaelemeesch challenged students to embrace multidisciplinary university ecosystems to foster youth innovation and entrepreneurship through experiential learning for employability.
On behalf of students, Akugizibwe Geofrey, a third-year student of Accounting and Finance thanked Prof. Vanhaelemeesch for unlocking their entrepreneurial mindset.
''We need to equip ourselves with entrepreneurial skills so as to solve our daily challenges as youths. We should always be willing to learn implement what we have learnt and change ourselves. We are grateful that today Prof.  has dedicated this time for us to become change agents, now it's our time to put into practice what we have acquired,'' he stated.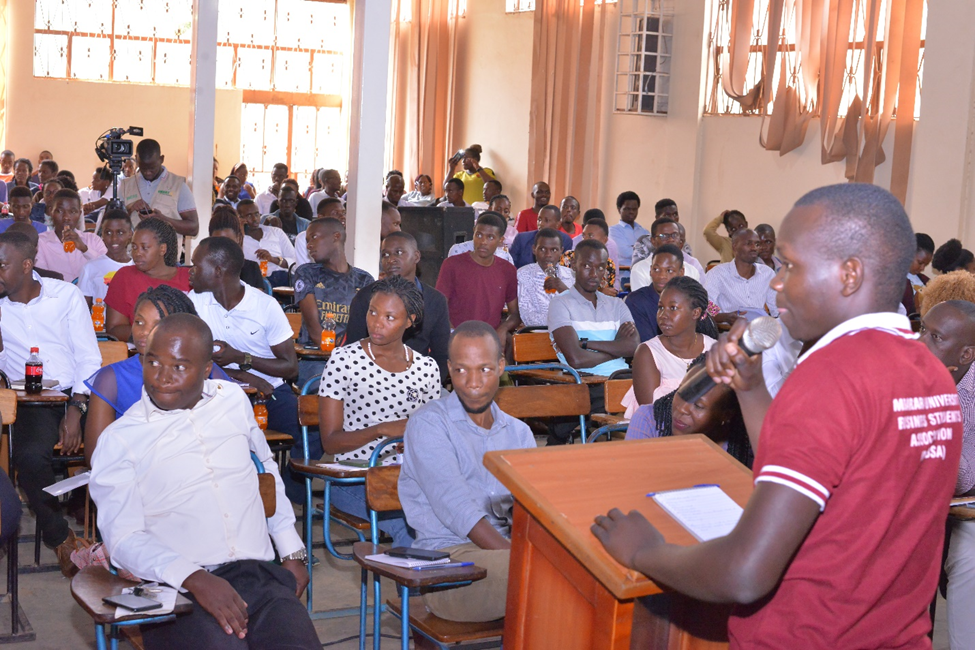 MUST IUC-UCoBS is 12-year project titled University as a Facilitator for Community-based Sustainable Solutions to Demographic Challenges in South Western Uganda hereafter referred to as UCoBS.
Comments