Mbarara University of Science and Technology (MUST) in conjunction with Mbarara Regional Referral Hospital (MRRH) organized a free urology medical camp with the aim of addressing all urological disorders among people in southwestern Uganda.
This annual urology surgical workshop is sponsored by Health and Development Aid Abroad (HADA) in Austria, MUST, and MRRH, according to Dr. Marvin Mwesigwa, a urologist and lecturer at MRRH and MUST, respectively. A total of 35 patients have been successfully operated and four residents from MUST and Makerere University have so been trained.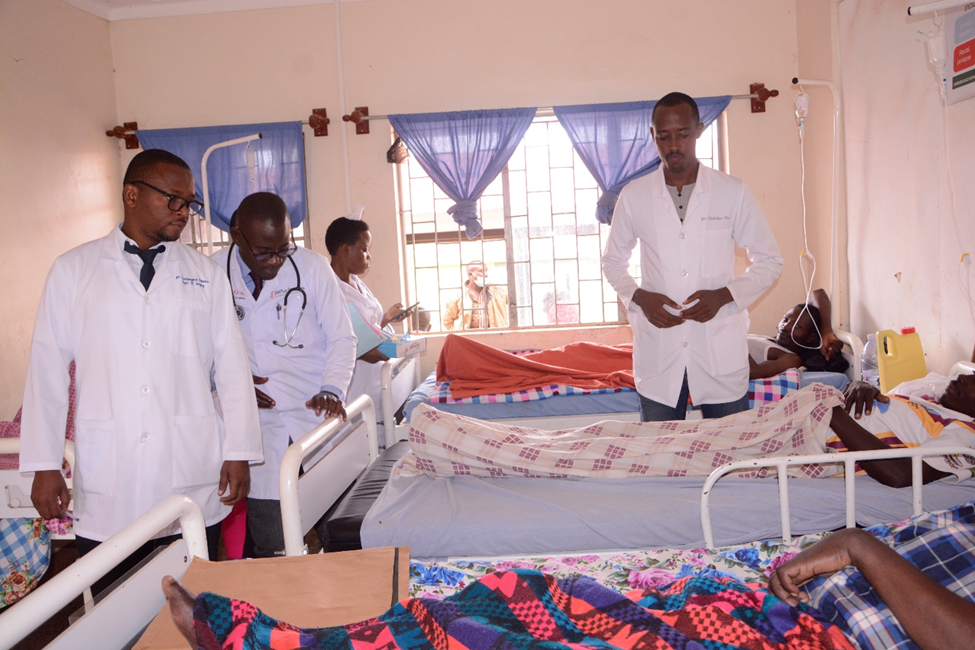 "On March 13th, 2023, we celebrated our first anniversary as the Urology unit at MUST/MRRH. During the launch, we successfully operated on 60 patients who had urological diseases, and four residents were trained. 35 patients have been seen at this camp, and four residents have been trained. We aim to make this an annual event for the objectives of hands-on urological surgical skills taught to residents,'' he stated.
Dr. Mwesigwa noted that the majority of these urological problems are caused by accidents that clog the urine passageway, causing difficulty urinating. Other factors discovered include sexually transmitted infections such as gonorrhea and children born with congenital defects. He also mentioned that they plan to launch a urology training program at MUST for postgraduate students in order to train additional urology professionals.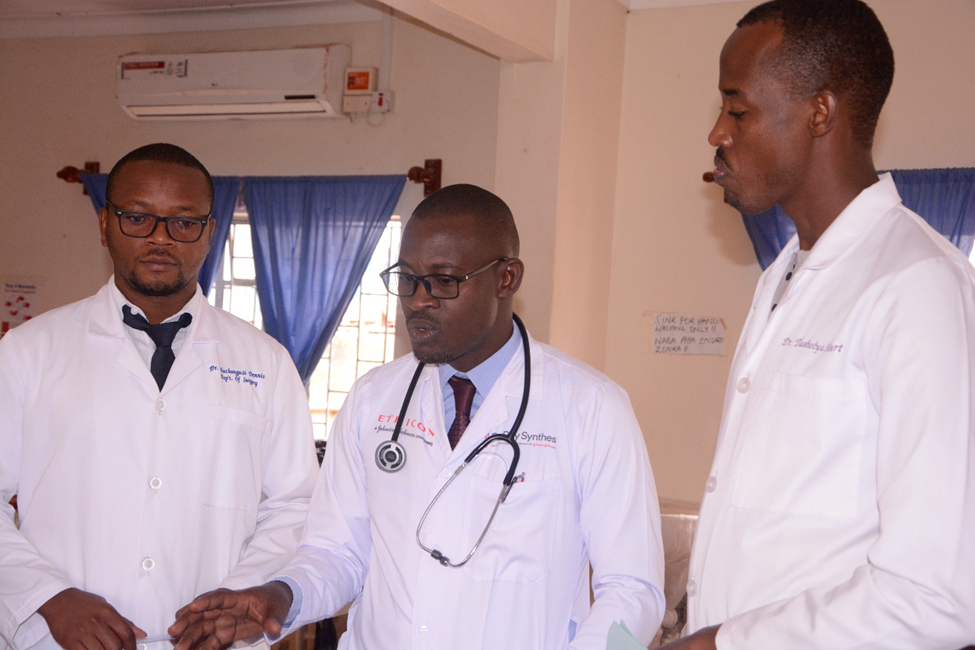 One of the patients who requested anonymity disclosed that he had been living with a catheter for 6 years and that life had not been easy for him, but that following surgery, he is now living a joyful life.
''Six years ago, I got an accident that caused complications in my urethra and since then I have been having a catheter for six years until when I got this chance of free surgical operation. I was worked on very well, and the condition is steadily improving. I thank Dr. Mwesigwa and his team for the care and the services they have given me. Everything has been offered to me at a free cost, and I call upon all people out there with conditions I have been having, to come and be worked on,'' He showed gratefulness.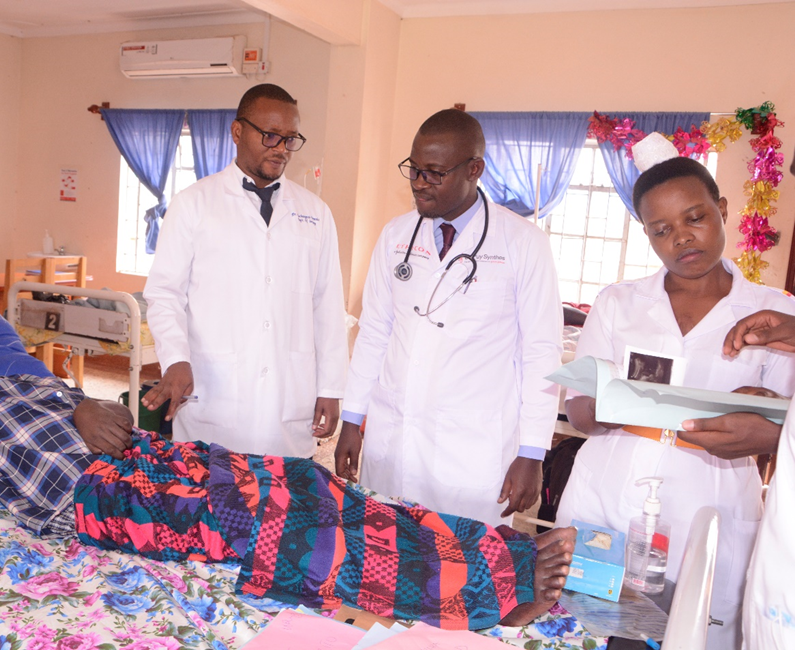 Dr. Denis Mucunguzi, a resident of the urology surgery camp, noted that he had gained hands-on experience and praised HADA and Dr. Mwesigwa for the skills they had received.
''The camp has been a success and we were blessed to have a team of visiting urologists to join us together with Dr. Mwesigwa who is heading the urology division. This was a three-day camp where we worked on 35 patients, the majority of whom had urethral restrictors and some children who were born with congenital problems. We have been able to facilitate everything for the patients. We intend to increase our scope by doing this annually to see that we serve as many patients we can because this is the only urology unit in western Uganda,'' He added.
Dr. Mwesigwa stated that as the sole urologist in southwestern Uganda, he has much work to do to ensure that urological problems are handled and that more specialists be educated. He pleaded with other stakeholders to join him in organizing more camps and training of this nature.
"I invite other urologists from Uganda and beyond to join me in training more specialists. Many people with urological diseases come here on a regular basis, but we have limited human resource capacity, and the ward cannot accommodate all of the patients. When other stakeholders join in, all of these issues will be addressed, and many people will benefit," he said.
Comments