Ndejje University administration has listened to the students' outcry and postponed the end of semester exams to a later date.
Initially, the students were to kickstart their examinations this week but cited unpreparedness which prompted the authorities to push the exercise to 17th January 2022 and 18th February 2022 for continuing and fresh students respectively.
The confirmation came through the university's tweet that spread out a sigh of relief to the 'exam-sick' students.
In its New Year encouragement Tweet, Ndejje University received numerous replies requesting for a push in the scheduled exams alongside hashtags like #pushjanexams. Most students argued that lecturers had not done their part to the fullest.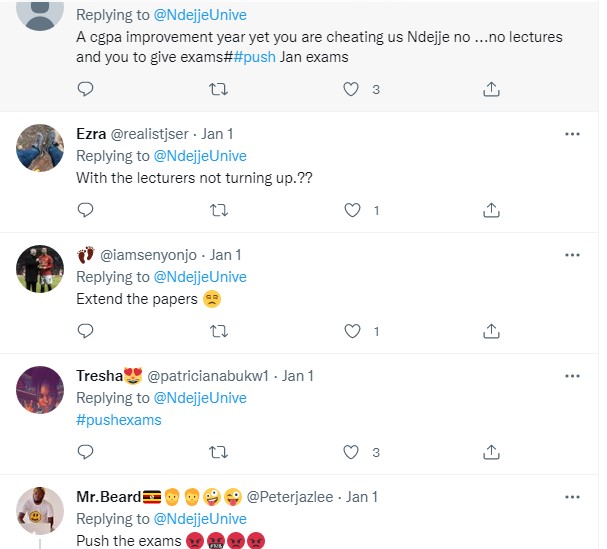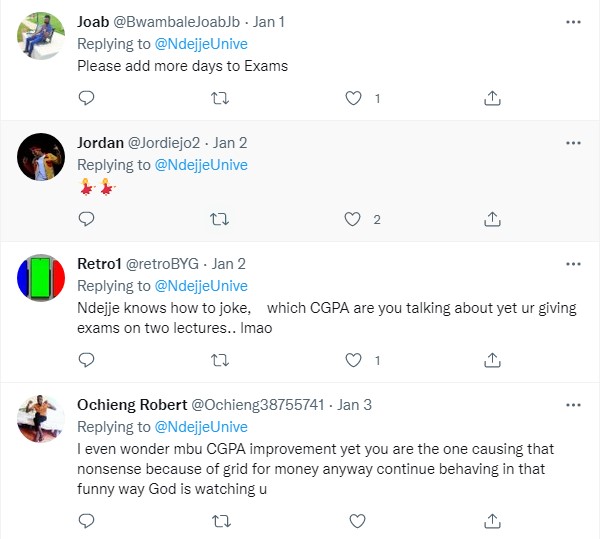 Comments