Our Reporter
Email: info@campusbee.ug
Emmanuel (second name withheld for security reasons), a second year student of Mass Communication at Ndejje University (Kampala Campus) was subjected to a sight of disgusting gay images by a homo only identified as Nic Philly. According to Emma, Philly first sent him photos of two black gays kissing, which almost made him throw up. "Nick Philly (his Facebook username) sent me a message on my facebook page. He first said "hey dia" in my inbox and then asked if I was cute. I thought it was a desperate babe," Emma narrates. He adds: "I asked for his profile picture since he had no pic on. He told me to send my Whatsapp number. I did send the number knowing it was a chic. To my surprise, dude sent me sh*t that almost made me vomit plus his real photo."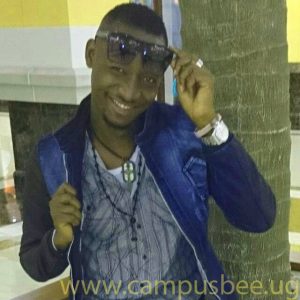 Emma says that during the Whatsapp conversation, Philly went ahead to invite him to go to one of the hangouts him and his fellow gays chill from. "In our Whatsapp conversation, he asked me if I could join him and his gay husbands and wives at Dueces bar Kansanga," he said. Emma added: "I let the conversation flow. I didn't tell him off immediately."
"After querying him about how he got to know me, he told me that two of my workmates (workplace withheld. I still love my part time job) who are gay recommended me to him because I have a nice ass," Emma added.
When asked if he had tried to bring the suspect to book, Emma said: "I reported the case to Old Kampala police station but I was told to take evidence like the Whatsapp conversation. I was told to report back on 11/04/2014."
This student also said that Philly revealed to him the least of celebrities who are gay which he declined to reveal to Campusbee.
Campusbee earlier reported a story on how gays are invading Ugandan universities. Refer to; https://campusbee.ug/featured/gays-invade-kenyan-universities-uganda-next-target
Comments