Today morning, female students of Makerere University have led a strike against the cumulative tuition policy of Makerere that took effect last year. The girls who were organised by Siperia Mollie, the Guild Representative Councillor of the School of Psychology wore all black and marched from the main building to the university main gate, where they were intercepted.
According to a reliable source, the group intended to march through town to the office of the President of Uganda where they intended to petition the fountain of honor on the plight of "poor students that will not be able to afford tuition in five years."
The cumulative tuition policy calls for a 15% increase in tuition of every first year batch that joins the university for a period of 5 years. The goal, according to the framers of the policy, is to raise tuition by a total of 75% in five years.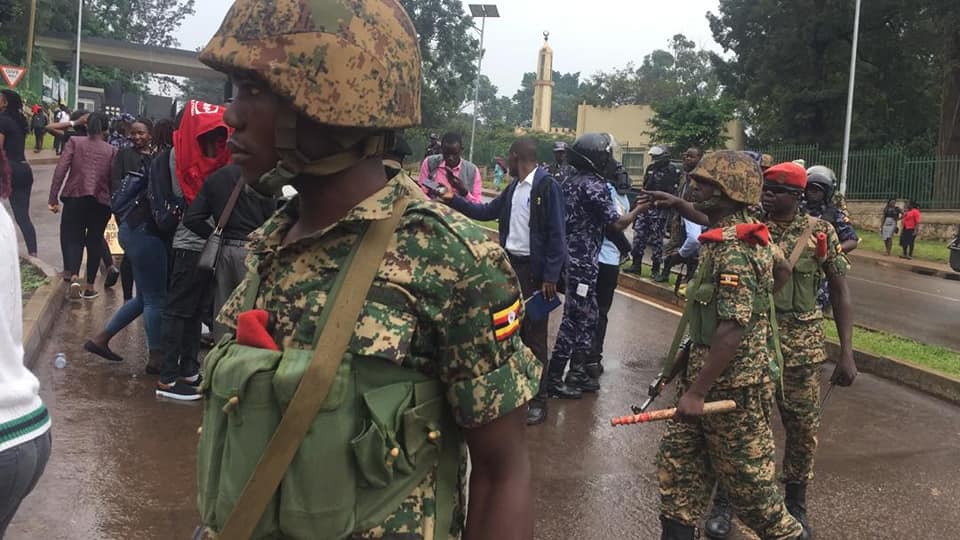 The policy was passed by the university council last year on recommendation of a special committee that was set up by the Guild Speaker then, Isaac Kwagala and supervised by the Guild President, Papa Were Salim.
"That policy will transform admissions at Makerere University," one law student ranted. We joined the university when we were paying just 1.26 M for tuition but in five years, a law student will be paying over 3.4 M in tuition alone – without functional fees" he added.
The striking students were intercepted by military Police at the university main gate and over 15 of them were arrested and taken to several Police Stations around Kampala Metro. We wait for their next move.