By Barigye Brian
On Tuesday evening, a section of Makerere University students who subscribe to the ruling National Resistance Movement party (NRM) converged at Ishazi hall, Nyumbani Hotel in Kikoni to celebrate the birthday of President Yoweri Kaguta Museveni.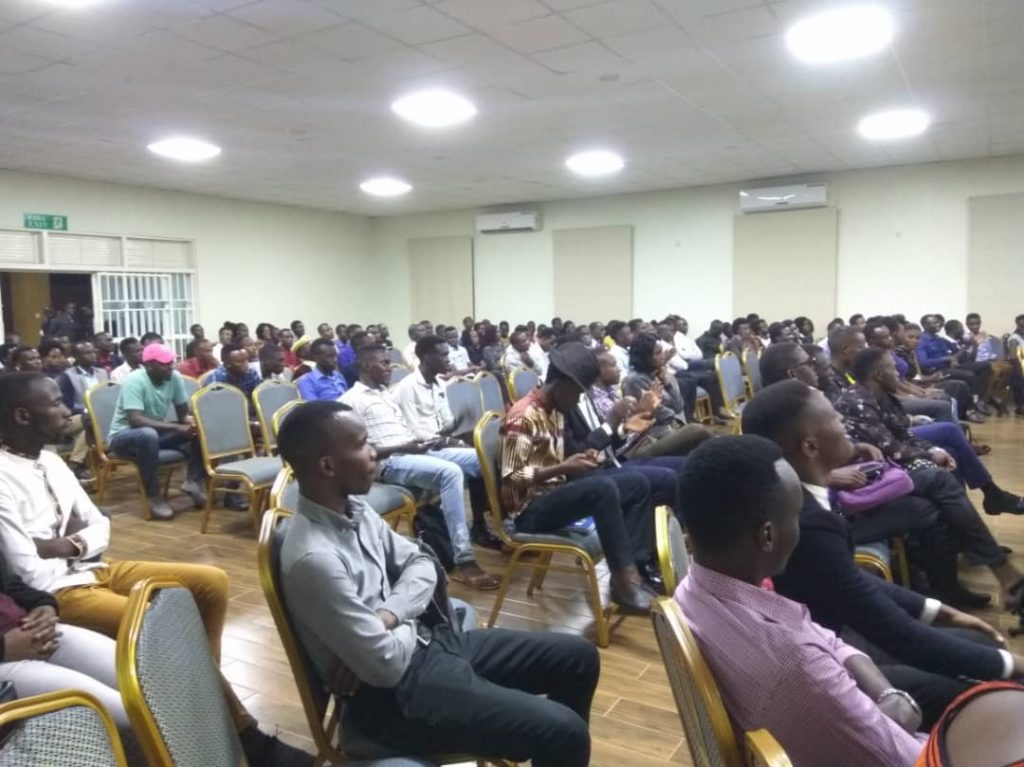 The students were led by the chapter Chairperson Muhwezi Macxzzon, who is a second year student of Social Sciences.
Muhwezi encouraged unity among his fellow students and on behalf of the students, he wished the President a happy birthday.
Echoes and chants of famous revolutionary songs were heard all over the room. Notable people at the function included; Alexander Salim Saleh a son to Gen. Caleb Akandwanaho aka Salim Saleh, Amanya Tumukunde a son to Lt. Gen. Henry Tumukunde and Prof. Baguma Peter from Makerere's School of Psychology among many others.