Walugembe Arnold, who subscribes to the National Unity Platform (NUP) has been declared as the next guild president at Ndejje University main campus.

Students at the Luweero based higher institution of learning went to the polls on Saturday May 14th, 2022, with majority casting votes in favour of Walugembe thus his victory.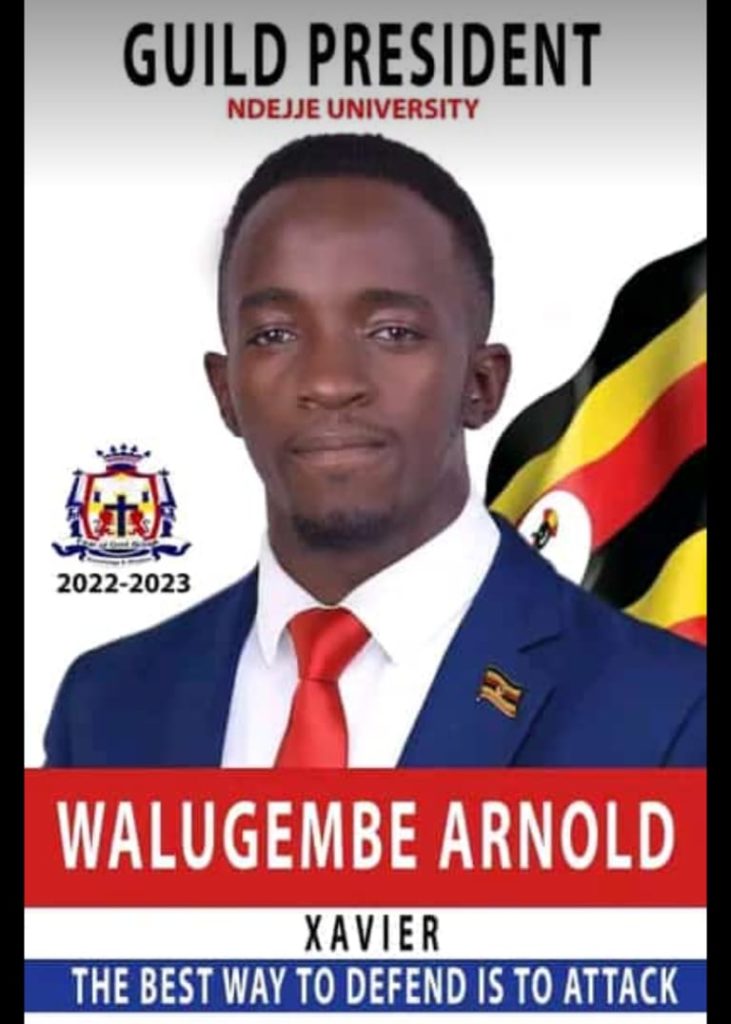 Walugembe Arnold defeated Alinda Desire and Sylvia Natukunda to attain his victory.

Walugembe used the NUP colours, a ploy that made many attribute him to NUP.

With his 'the best way to defend is to attack' slogan, Walugembe was able to convince many to tick his name on the Ballot.
He (Walugembe) will officially take on the office from Thulibayhuma Vincent after swearing in soon.
Comments