Makerere university's Vice Chancellor Prof. Barnabas Nawangwe recently polluted the arts students' fraternity with his unpopular remark of opening the university's entrance halfway to only let in students doing science courses. crysout
This raised a hot debate among arts students who wondered which criteria the VC had used to opt for an elbow push entrance and such a time when most students had been vaccinated with hope of resuming physical lecturers.
As though such boiling criticism wasn't just enough yet, Yusuf Waidembe alias Musomesa, one of the aspirants in the 87th guild race, has lit up more fire as he demanded the Vice chancellor to open the university for all students.
According to Musomesa, students have been vaccinated and he therefore finds no fitting excuse to deny them a right to physical lectures. In a letter dated 25th October, he (Musomesa) further demands that the university halts all functional fees for private sponsored students studying online.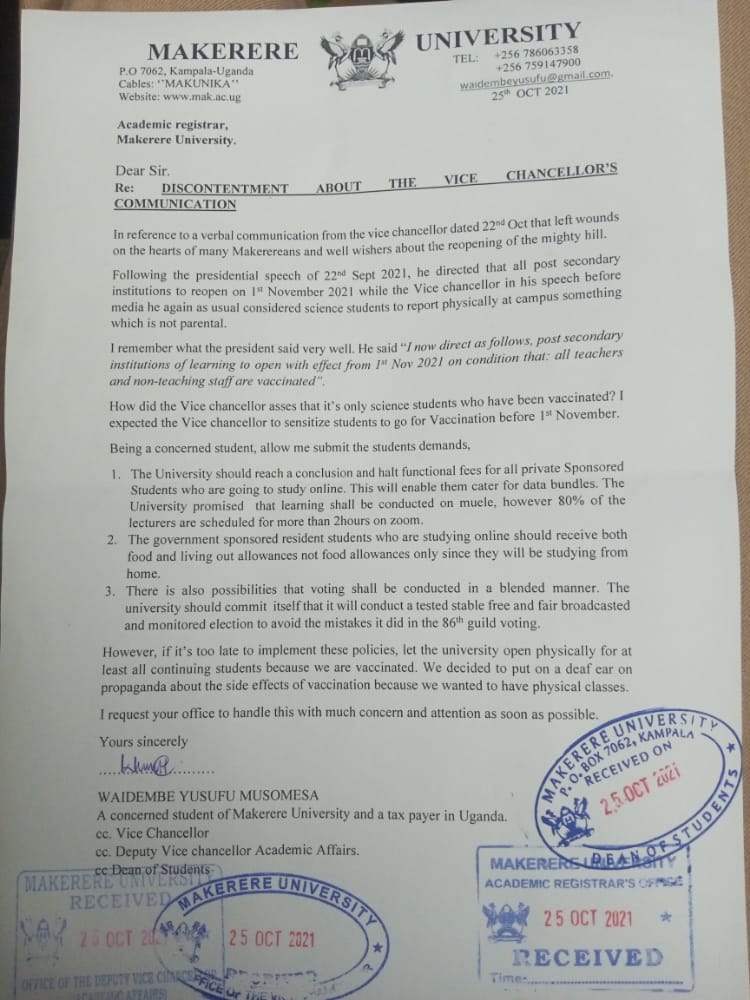 However the latest calendar from the academic registrar shows that the VC could have got better advice as all students are to be given an opportunity to study physically in a blended learning system.
Comments