Mental health is crucial to all humans, just like any other form of body health.
My Name is Ojambo Innocent Gabriel, a graduate with a Bachelors Degree of Law at IUIU.
I am a poet, pushing and talking about mental Health amongst university students that seems to be neglected.
Most students silently struggle with issues like sexual abuse, relationship trauma, tuition, food and need to maintain a social life.
There has been little effort to avail platforms where students can free express their mental struggles.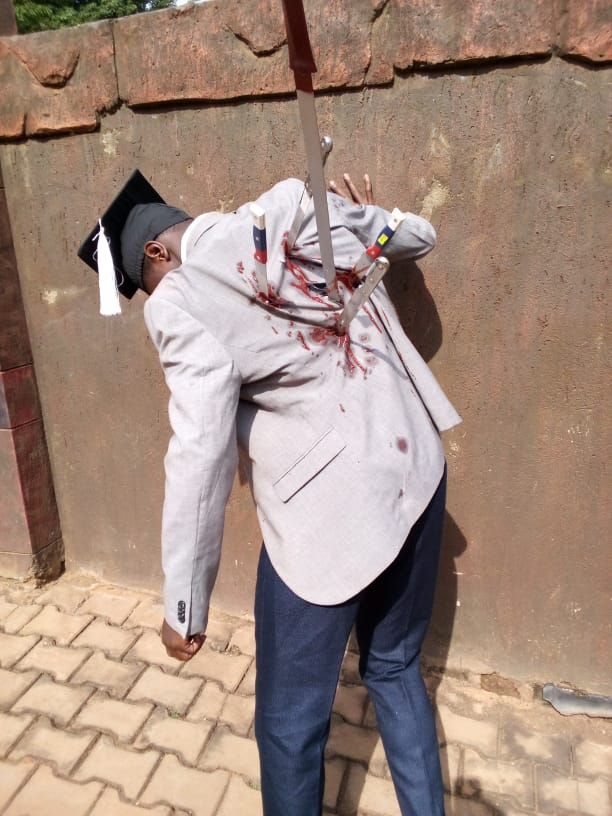 The above portrait was inspired on the same ground in regards to mental health support at higher institutions of learning where there are no platforms to address the same.
All institutions should at least have psychologists, therapists readily available at campus and/or in residential areas.
Victims should easily talk to these professionals about personal experiences regarding mental health – if any.
I was a student leader from day one at campus and the commonest challenges were related to delay and lack of tuition. This often leaves very many students devastated considering the hefty academic preparations.
These are stories that are only talked about in-brief while graduating whilst neglecting the nasty details of the actual hustle.
The rate of lesbians and gays at campus is surging since some students are desperate and will do anything to survive.
Alcoholism and drug abuse are another quick solution to getting mental comfort, arguably, most campusers are drunkards.
Have parents done enough?
When it comes to mental health, parents and guardians tend to ignore the subject as long as they have met all other financial obligations to the students.
Since institutions have failed to establish well-equipped units for career guidance and therapy for the silently suffering, students have no life manuscripts and therefore more needs to be done by all stakeholders.
Comments