One thing for sure that both of us agree with is that the just concluded four-day Makerere University 70th graduation ceremony was one of the most fashionable ceremonies ever. Graduands put in the time to look for some of the leading fashion designers in town in a bid to have the most colorful event of their education journey.
Speaking of top designers, fashion youngster Oscar Kampala styled most of the fashionable Makerere graduands last week and Campus Bee was there to witness the fashionable ceremony.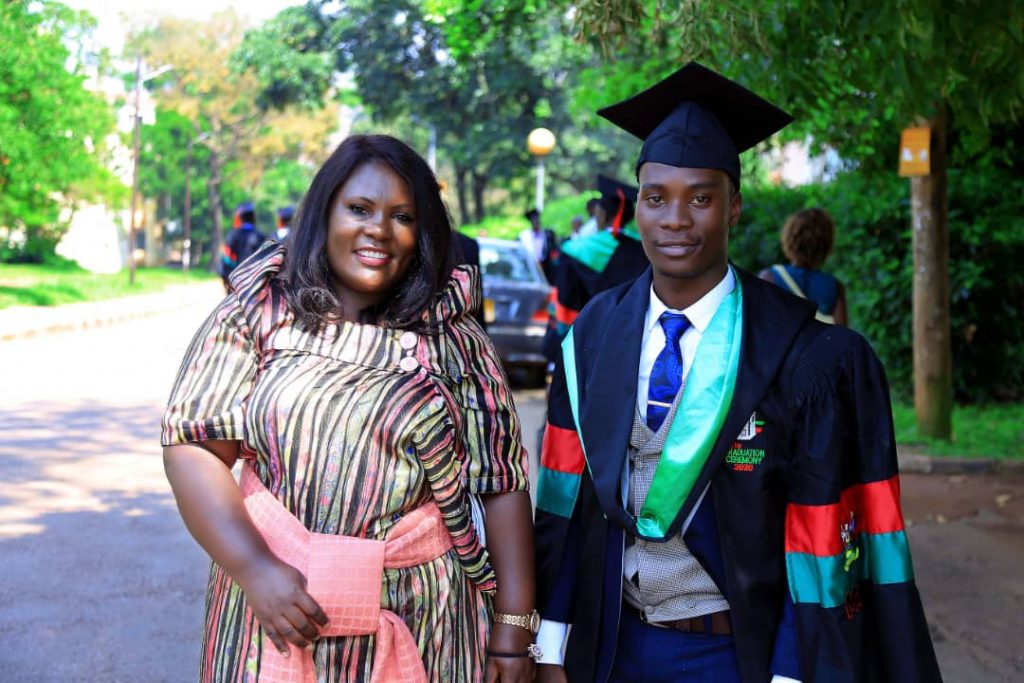 Given the fact that Oscar is a Makerere University student pursuing a Bachelor's of Statistics, the graduands found him easy to work with because he is a young scholar, just like them. According to him (Oscar), the graduands found his suits on internet while others were recommended by pals who are already satisfied with his services.
All graduands styled by Oscar Kampala were spotted smiling back to back unlike the "I have my guy" graduands who were only recognized by gowns. In fact, they all allowed that "Embizi tekola Supuu".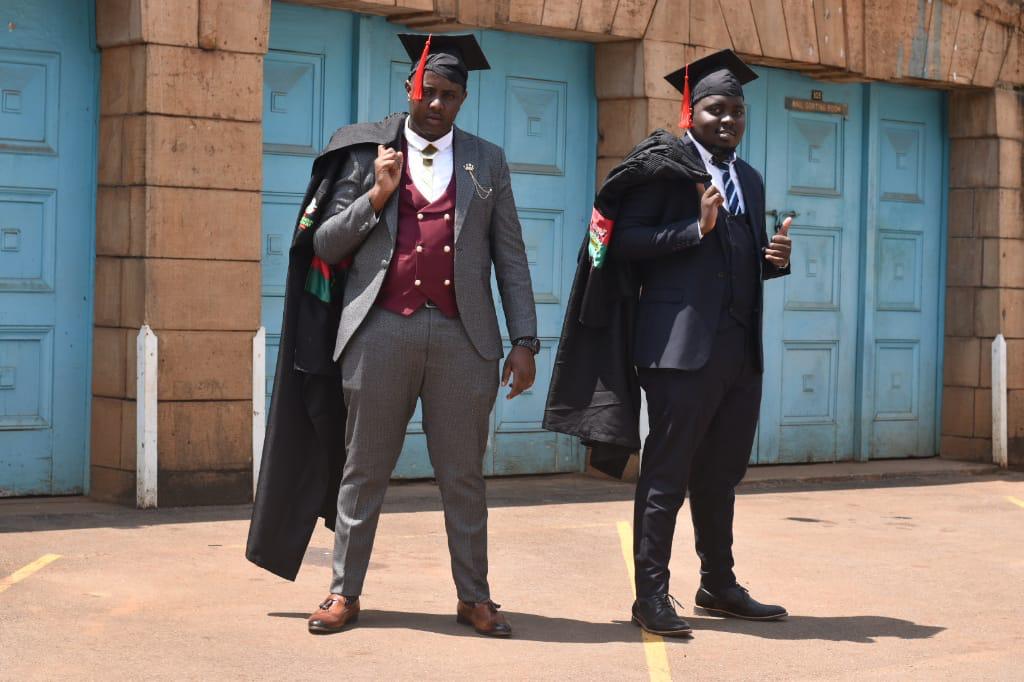 The humble and hardworking Oscar is the guy behind the multi-million collection Oscar Kampala House of Suits which is located in Ham Shopping Grounds, Nakivubo Block C Level 3, Shop No C109. They deal in tailored suits for both men and women.
Below are more photos;