Busitema University is set to hold its 12th Graduation on Friday, June 24th, 2022.
The university has prepared adequately for the event and the prospective graduands can not wait for the D-day.
The vice president of the republic of Uganda H.E Jessica Alupo will be the ceremony's chief guest.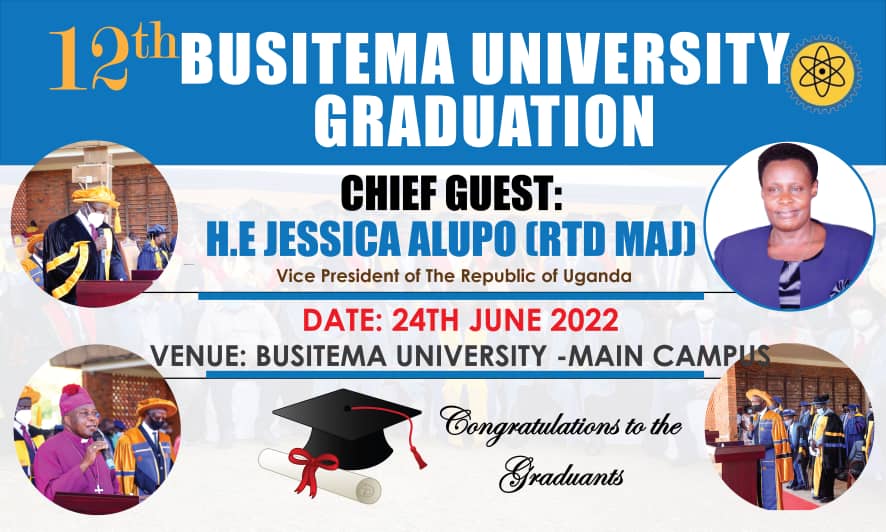 Ahead of the 12th Graduation Ceremony, the Chairperson of the Graduation Ceremony Committee Dr Alice Nakiyemba and the Chairperson Busitema University Convocation highlighted the university's readiness and preparations for this year's graduation.
The organizing committee has thus come up with a schedule regarding the run of activities during tomorrow's ceremony;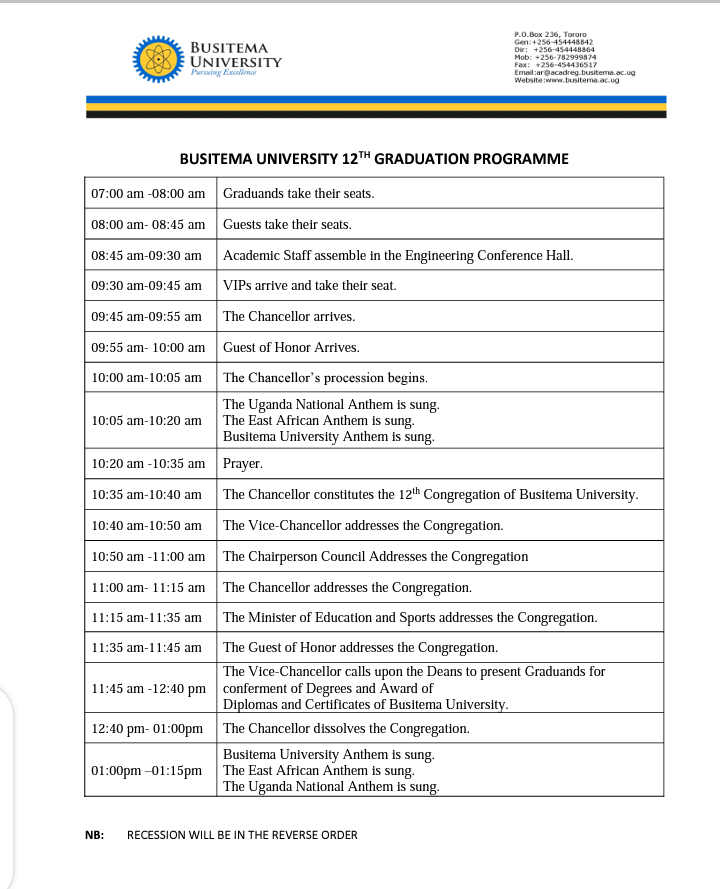 A total of 1491 students made it to the final graduation list and are expected to receive their respective academic awards from the university Chancellor at the main campus in Busia.
Attached is the detailed list of all graduands;
Comments