A total of 3,368 students have today graduated from Uganda Christian University in a blended 22nd graduation ceremony. The ceremony was officiated by the First Lady and Minister for Education and Sports, Hon. Janet Kataaha Museveni as the chief guest.
According to statistics released by the university, 1,711 of the graduands were female while 1,657, were male. Today, 95 students walked away with first-class degrees with the overall best performing student being Sore Moureen, who scored a 4.78 CGPA. Sore pursued a Bachelor's of Human Resource Management.
Following the strict guidelines on public gatherings in COVID-19 times, only 200 guests were allowed to grace the ceremony physically. The guests included students, parents, staff, among other key officials.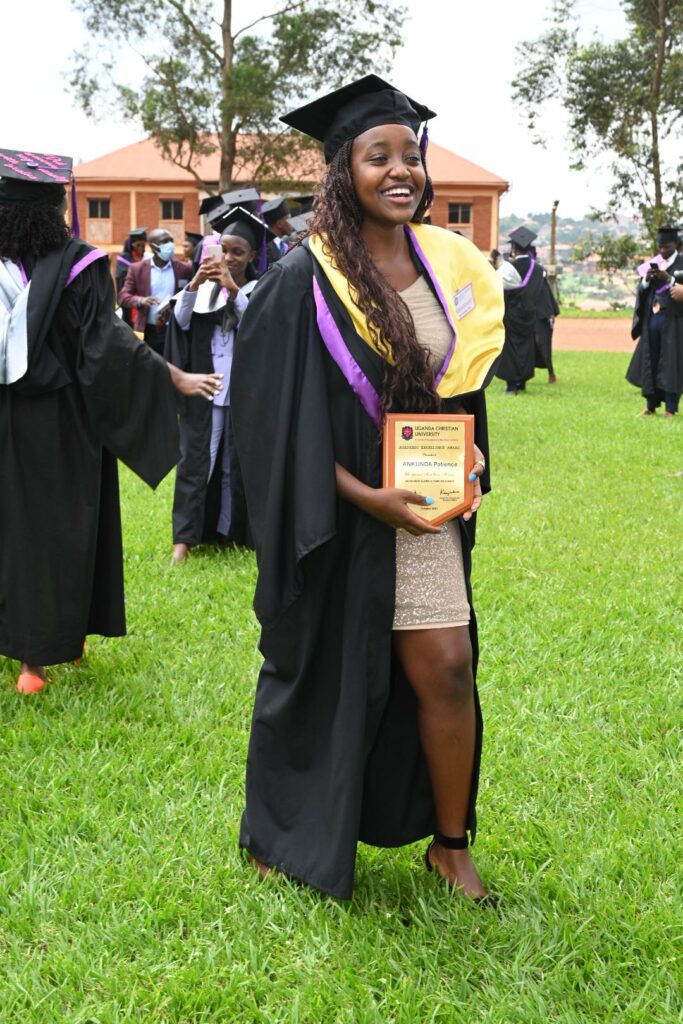 In a ceremony that was streamed live on UBC TV, only 72 students were invited to be at the ceremony in person. Other graduands streamed the function on the mentioned channel as well as UCU's social media platforms like Facebook and YouTube.
The ceremony was also attended by the Archbishop of the Church of Uganda and Chancellor of Uganda Christian University, His Grace, The Most Rev. Dr Stephen Samuel Kaziimba Mugalu who also led prayers before the function kicked off.
This news website understands that UCU fresh graduates walked away with their academic transcripts as they prepare to dive into job hunting.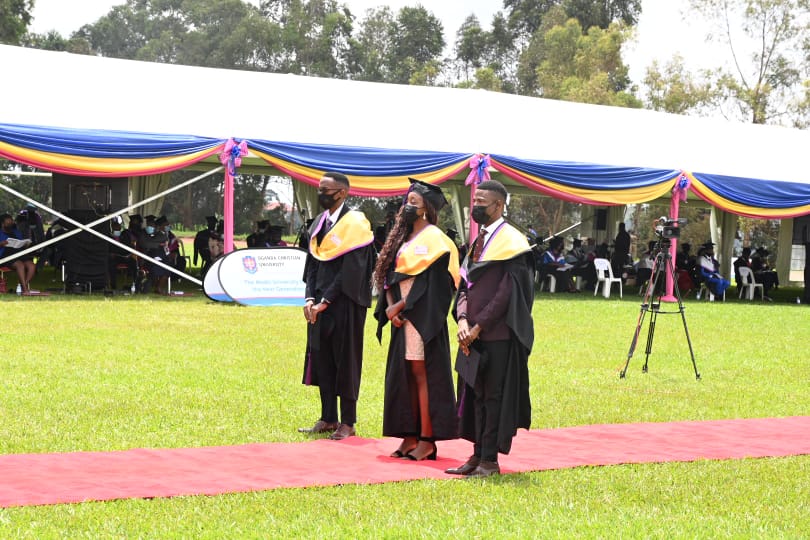 Comments