This year, Makerere University Business School (MUBS) held its freshers' ball last Friday at the Nakawa-based campus. The event was majorly filled by entertainment activities like dance competitions, music mixes from DJ Shiru as well as performances from major artists around town. The Nakawa campusers filled the venue as early as 8 PM and continuously demanded for Sheebah's performance.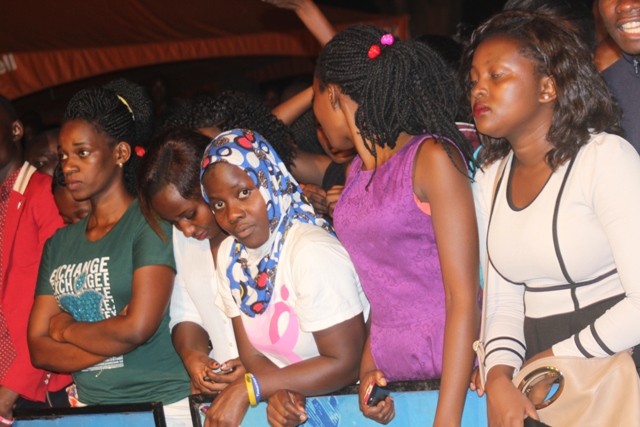 Hosted by Urban TV's MC Casmir, a number of MUBS babes and dudes took part in dance competitions where the winner walked away with UGX50,000 and a mixtape by DJ Shiru. Like the current trend of dancing, the competitors did some twerking and dubbing so as to capture the crowd's attention.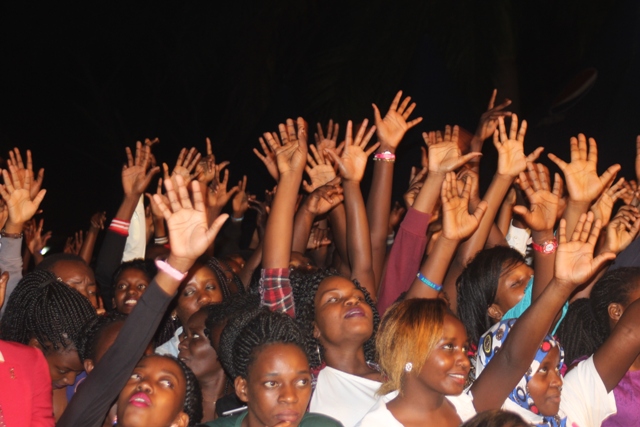 Despite being co-sponsored by Bell Lager, the majority of MUBS students spent the night chocking on saliva by maintaining sober minds throughout the night. However, being sober did not stop these MUBS students from shouting at any upcoming artist stepping on the stage by ranting "Vaayo" and throwing empty mineral water bottles at the stage.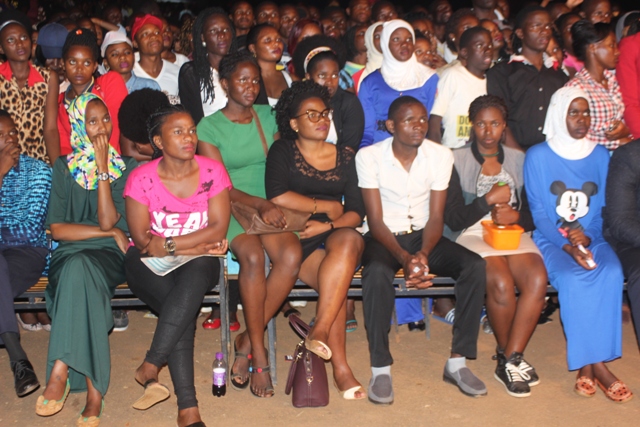 Later, the moment every reveler waited for reached when singer Nina Roz stormed the stage as the first big performer. The crowd began to enjoy their night as more artists like Latinum, Ceasorous, Ykee Benda rocked the stage and later closed by TNS' Sheebah Karungi at around midnight. Check more photos below;