On Saturday 23rd March 2019, the electoral commission of Gulu University held nominations of aspirants for guild government of 2019/20. The E.C accepted nominations of four guild presidential aspirants and one candidate was not nominated.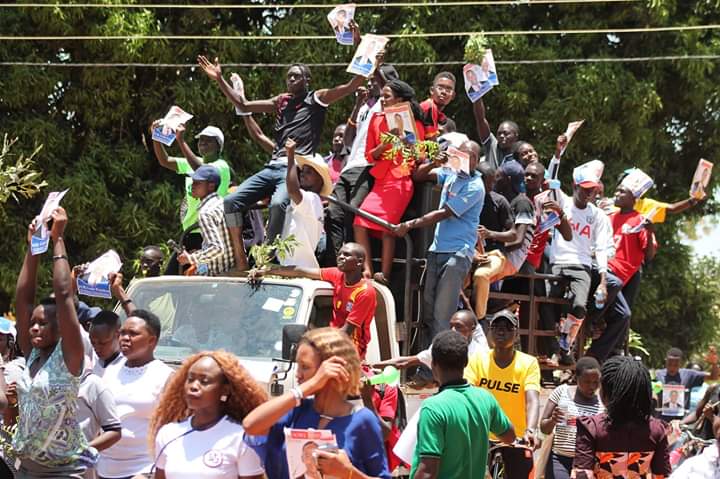 Out of Five, only four fulfilled the requirements for nomination and one Mr Imuran Ntambazi, who is leaning towards People Power was not nominated although he came for the nominations.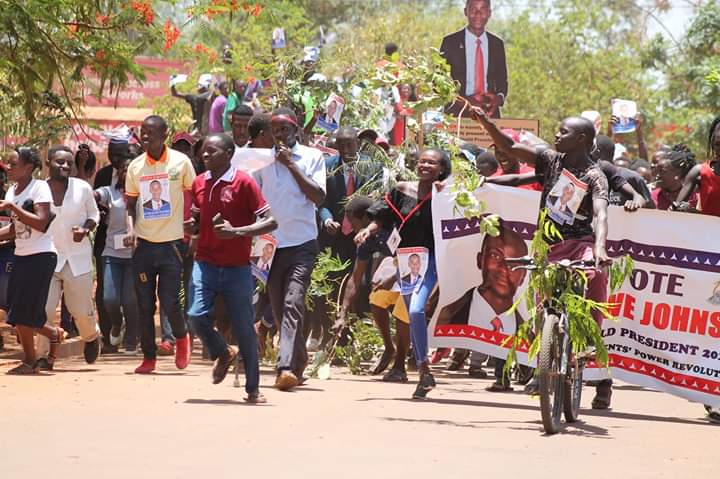 It was a day of action ranging from crazy dancing strokes, chanting songs of hope and crazy moments which were acted by the supporters. Competition was tight as every Camp struggled to have the grand entrance at the venue. It was a battle for the best. Those with best music system; those with the best manifesto; those with the biggest crowds or motorcade.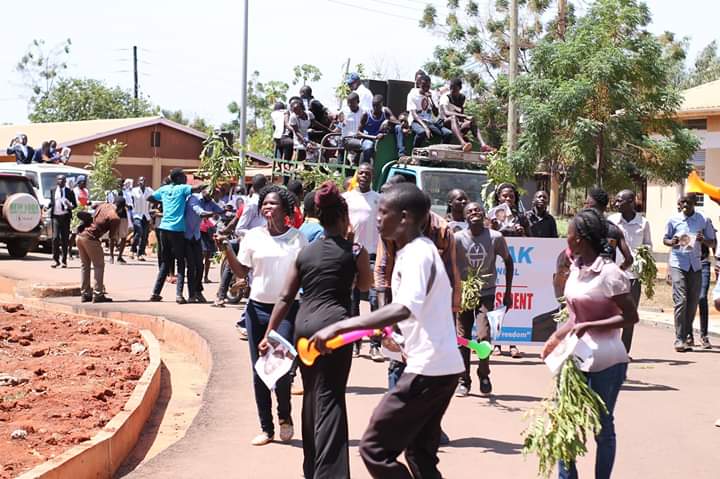 Nomination day started late with candidates failing to respect the time allocated to them. The first nomination went to Mr Etyak who is the former Prime Minister in the outgoing government. He was followed by Mr Ntambazi Imuran, a People power leaning candidate. Then, Mr Noowe Johnson, a second-time guild aspirant from Faculty of medicine And Chairman AGENDA Camp. Mr Okidi Alexander was next as he also known for the famous Porridge nights at different hostels. Last but not least, was Mr Agwani who had the biggest fleet and wild supporters who stormed the nomination ground in style.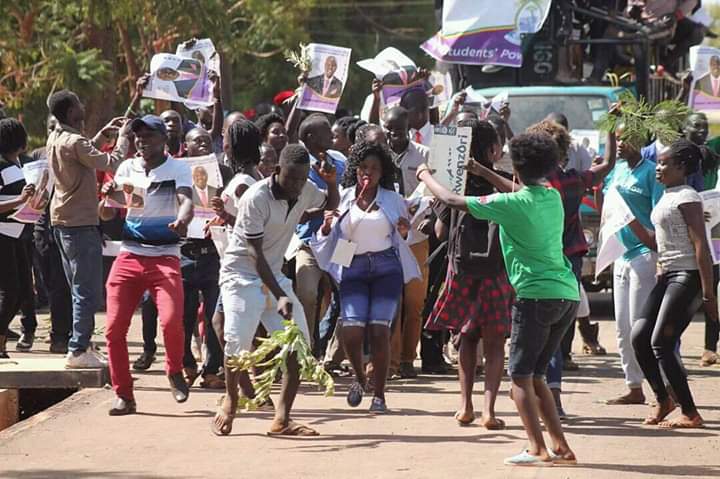 On the lighter side of nomination, one candidate had his music system fail to work at hallmark of his manifesto and blamed Satan for all troubles. To the surprise of many and unlike other universities, the people Power Camp had the least members. One candidate promised to take students to Kampala for school practice, claiming that they only stop their practice in luwero.
All Candidates will have two weeks of campaigns until voting day.
See more action below;