Sharon Auma has been a Journalism and communication student at Makerere University where she has been studying for the last four years. Auma was spotted seated with her baby who was also styled in graduation gown and cap during the just concluded 68th graduation ceremony.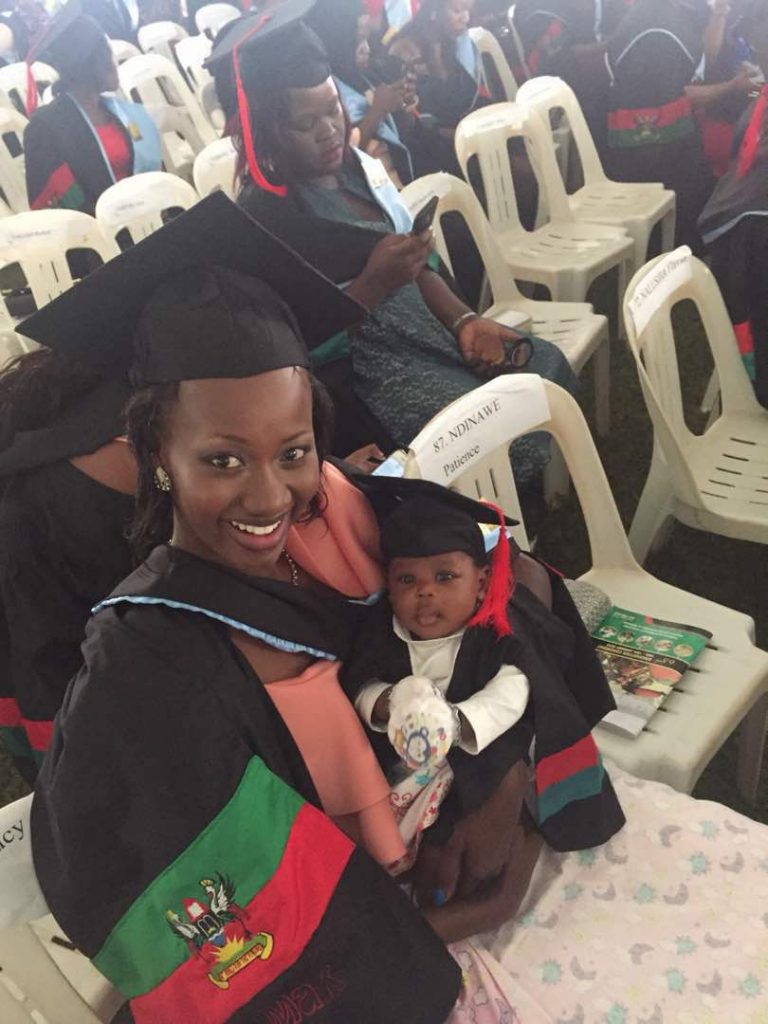 The former beauty queen was among the last group of graduands that sealed off the graduation week held at Makerere University freedom square. For starters, Auma emerged number three in the Miss Uganda beauty contest and was among the top shinning beauties of the contest.
Besides Sharon Auma, other celebrities who graduated this year include singer Bobi Wine's kid brother Daxx Vibes, song bird Spice Diana among others.
In case you did not know, Auma contested for Mirinda Miss Teen at the age of 13 in which she managed to emerge among the top ten. Despite failing to win the contest, Auma's doors to success opened more when she entered Miss Uganda contest following successful regional auditions in Gulu.