In the midst of the hustle and bustle of final exams, one student of Mbarara University of Science and Technology (MUST) found a way to bring a touch of romance to the stress-filled campus atmosphere.
The yet-to-be identified student, under the faculty of Science, surprised his chic at the entrance of the faculty block with a heart-warming proposal that left on looking students cheering and pausing their last-minute reading as the clock neared exam time.
Little did the chic know that exam day would mark something unforgettable in her life.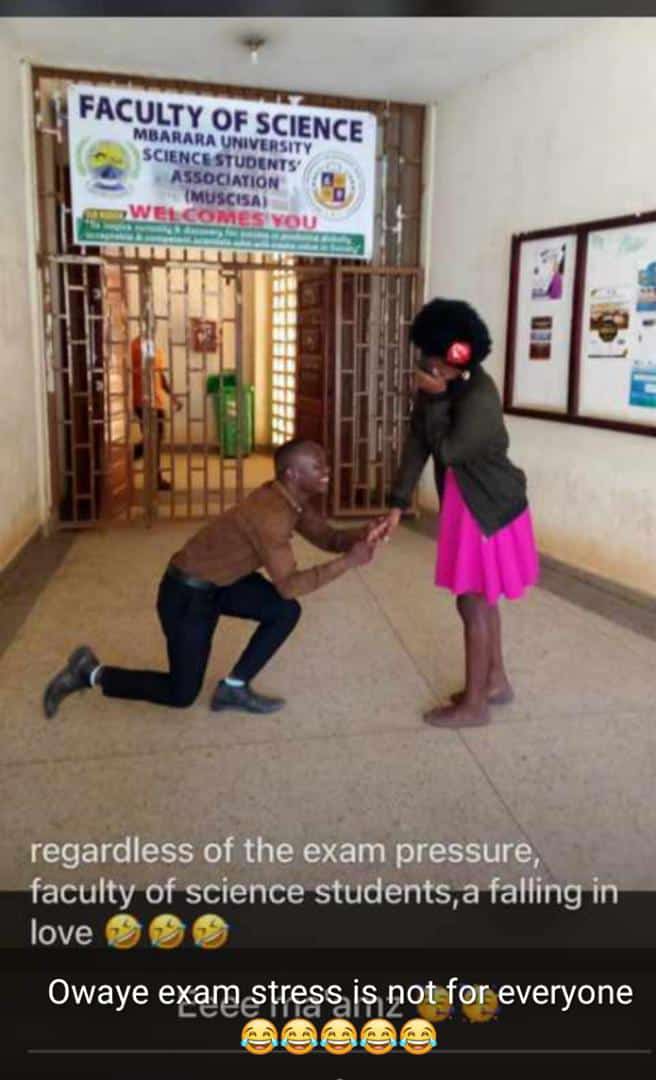 Friends to the couple unnoticeably gathered near, watching in anticipation as the male student got down on one knee and presented the babe with a ring which he drew out of his pocket.
The moment was remarkable owing to the fact that it happened during exam time, when pressure and anxiety are always getting the most out of students, academically.
Not so much pomp and not so many flowers, this dude kept it simple and precise.
As the semester at MUST comes to a close, this couple's love story shines inspiration that amidst the pressures of academia, there's always room for love.
Isn't such love so sweet?
Comments