A photo of a kid doing homework on the street as mother sells merchandise has become a social media sensation and has melted thousands of hearts on both Facebook and Instagram.
The photo taken by a passerby depicts the hustle and bustle of an unprivileged Ugandan student trying to make it in school against all odds.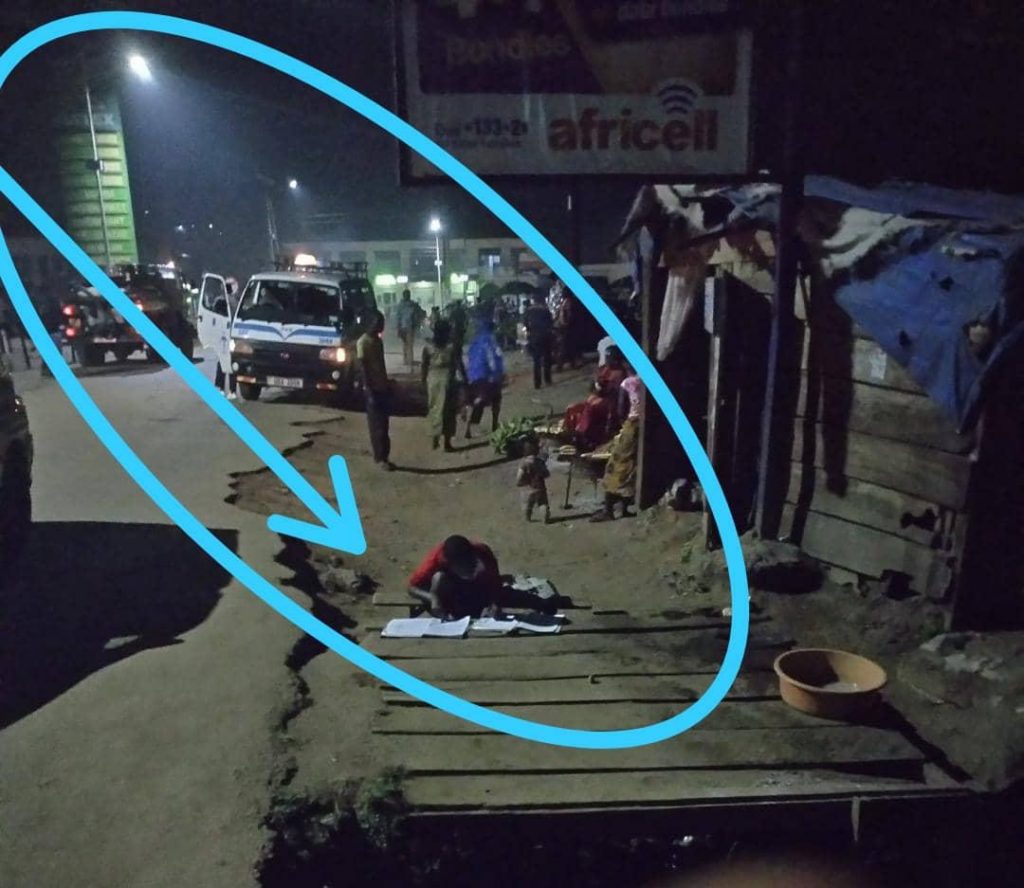 Patricia Kamukama opined; "I don't know any child in Uganda who doesn't go through some form of hustle to get an education for some it's a 20km trek daily for other it's a ride in a broken canoe for other it's waking up at 4 am to be at school by 6 am. Debris of a broken education system." Before a one Aluel chipped in; "I hope that the people around him see his commitment and dedication. Hopefully help help through this path."
Go kid, someday you'll get to campus and graduate and have all you've ever hoped for. May the God Lord bless you through your study journey.