Shortly after being released from Jinja Road Police Station, Robert Mijumbi, a Kyambogo University Graduate turned his office into house party for a minute. Mijumbi and his colleagues at Biobert Research Group yesterday cut a cake to celebrate both his release as well as the good news of meeting President Museveni any time from now.
The excited Mijumbi narrated to his colleagues that he was respected by the inmates he found at Jinja Road Police and they reportedly described him as 'professor'.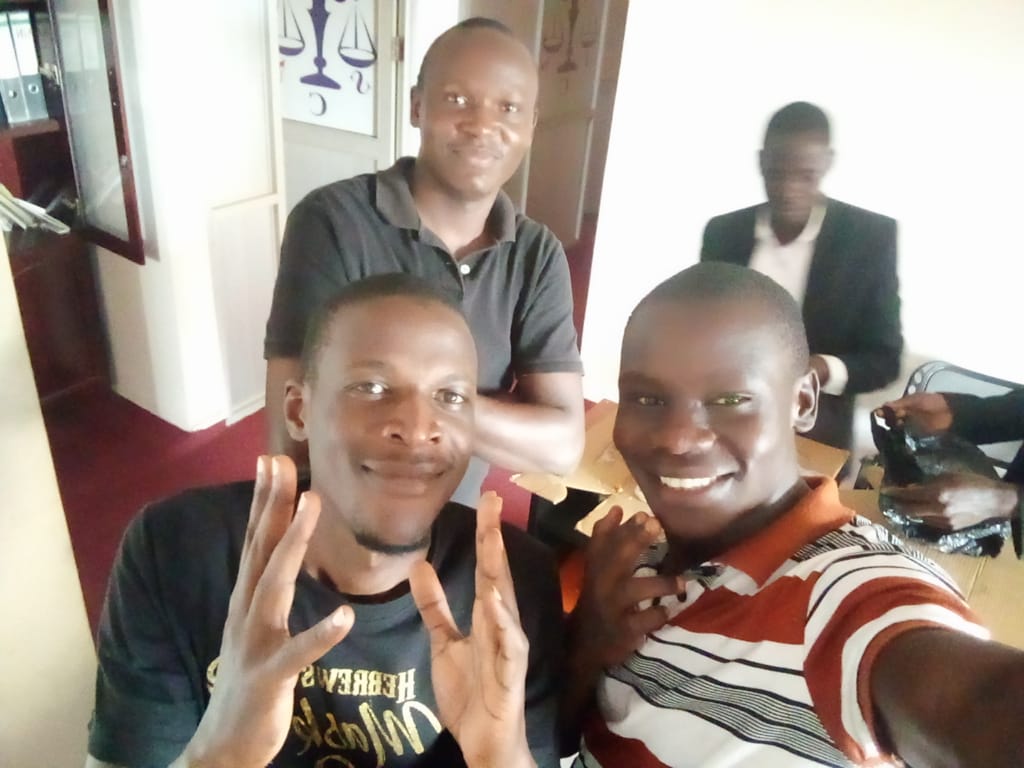 It should be recalled that Mijumbi was arrested on the orders of National Drug Authority for publically announcing that he has successfully cured one HIV patient as well as offering to provide the COVID-19 vaccine in only ten days.
The Kyambogo graduate was this week briefly held at the Directorate of Criminal Investigations (CID) headquarters in Kibuli before taking him to Jinja Road Police where he spent three nights. He was however forgiven by the National Drug Authority (NDA) and freed instantly without any court trial.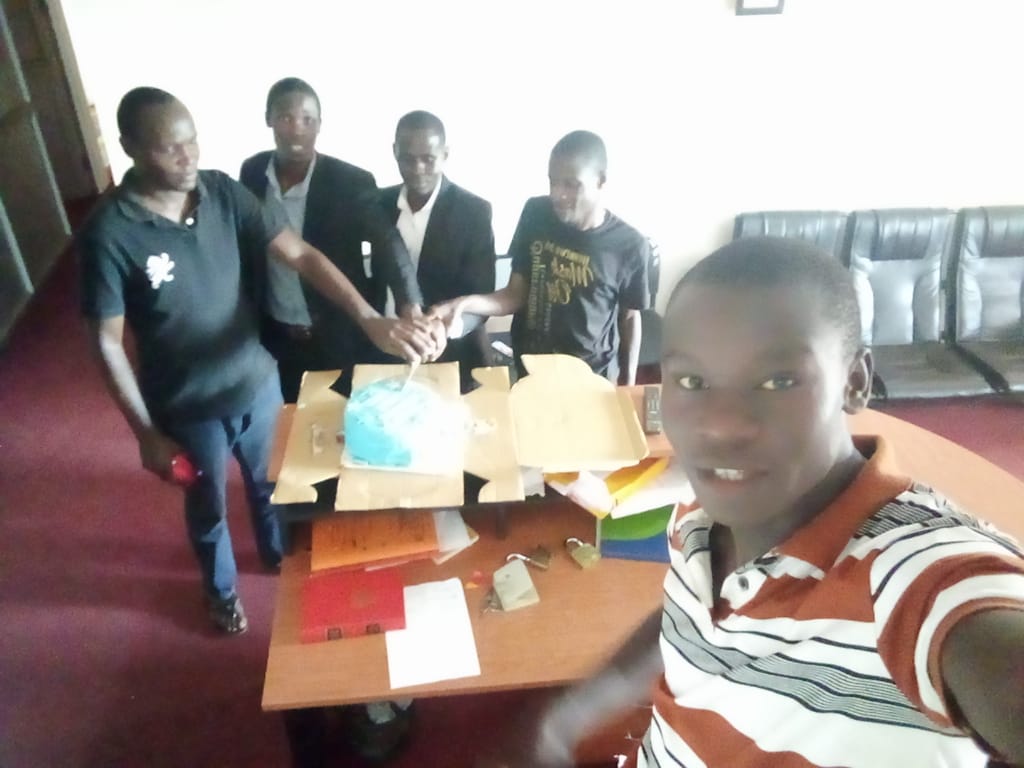 It is not yet clear whether Mijumbi was released following massive pressure from scientists who described his arrest as unfortunate. The scientists suggested that he should be given a chance to prove himself. Some reports suggest that Museveni had a hand in Mijumbi's release but it cannot be confirmed for now.
Other scientists revealed that despite how much sophisticated is his Biologics approach, they accepted that it is indeed more advanced and would need high level laboratories.