Thousands of Kyambogo University graduands came through dripping for the university's 16th graduation ceremony which is set to be presided over by President Museveni as the chief guest. The excited graduands started flying in as early as 7am for their big day.
The ceremony will see a total of 8,892 students walk away with Doctorates, Bachelors and Masters Degrees , Diplomas as well as Certificates. It was announced that 187 students scooped 1st class degrees in their respective programmes.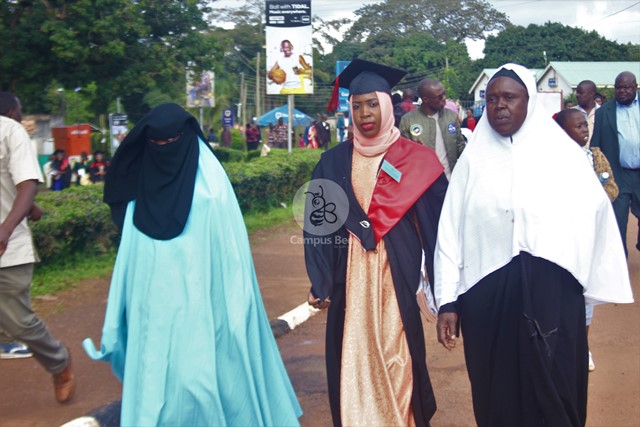 This year's best performing male student is Kasaazi George William, a Bachelor of Information Technology and Computing student who scored 4.88 CGPA out of 5.0 CGPA. The overall best performing females are Nantume Benardette Nakintu ( Bachelor of Information Systems) and Kizza Joan (Bachelor of Information Technology and computing) both with CGPA of 4.83.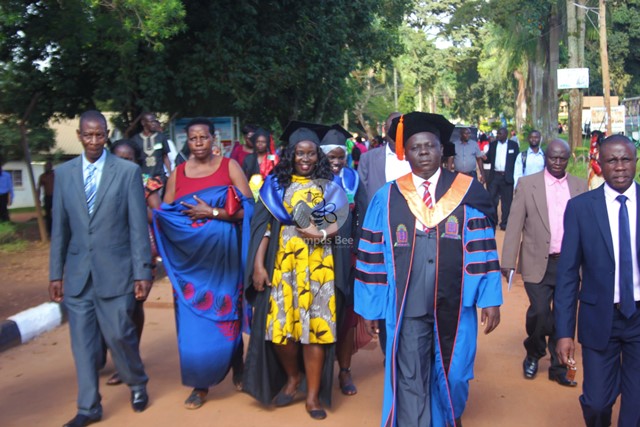 The graduation period will run from today Wednesday 11th November till Friday, 13th December 2019. Out of the total number of graduands, 4,877 are male, and 4,015 are female, according to the university Vice chancellor Prof Eli Katunguka.
Below are some photos of them arriving for their big day;