Last Saturday, February 15th was the day the Lord chose for Shopi Julius Mbulakende and Ddambya Jacent Muzawula to become one. Mbulakende (groom) is a lecturer of Curriculum Studies at the College of Education and External Studies at Makerere University.
The colorful party went down at Lalojja Gardens, Kisasi which happened after the official mass ceremony that was held at St Andrews Church in Bukoto. The couple tied the knot at around noon on Saturday where well-wishers and friends were left wishing nothing but the best for the newly wed love birds.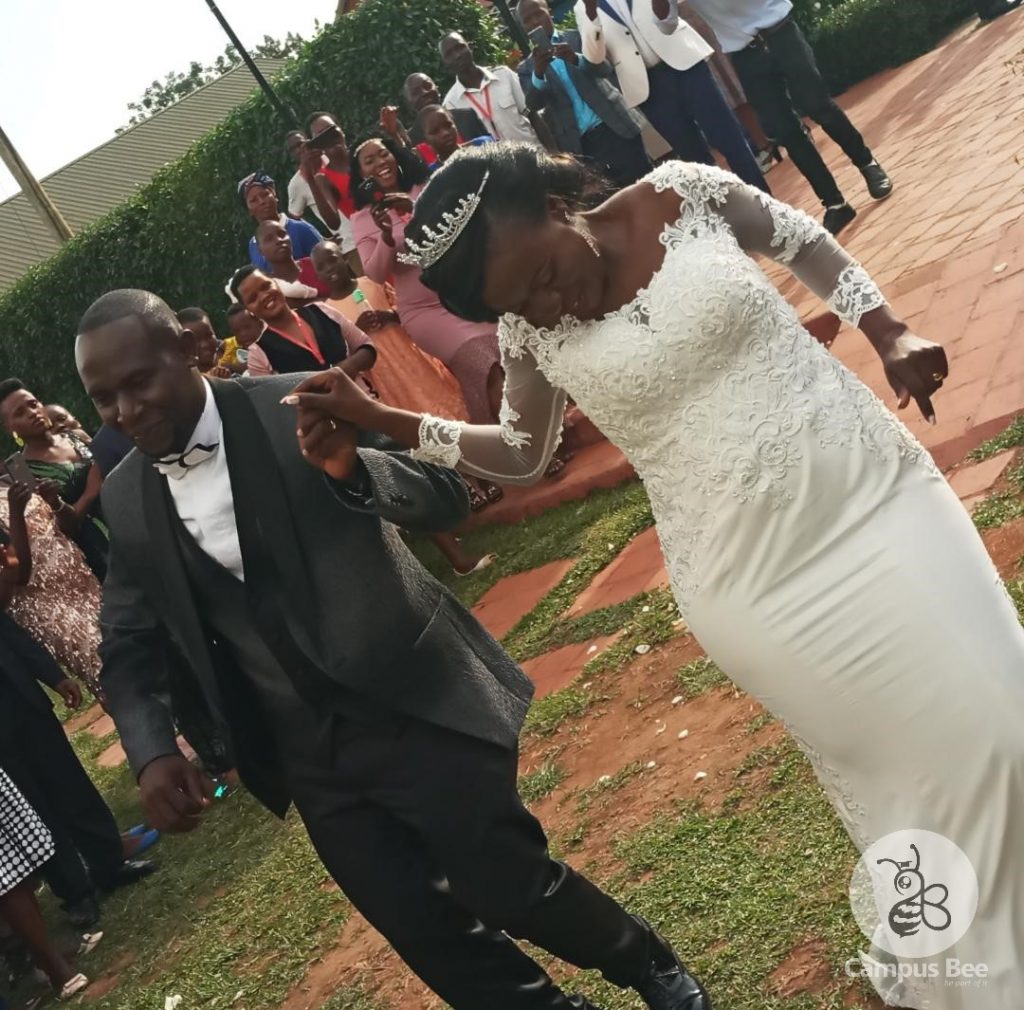 In the middle of emotions and jubilations, the two love birds were seen whispering sweet nothings in each other's ears shortly after making it official.
While rocking their wedding attires, the deeply in love, yet shy couple was seen dancing side to side as the crowd cheered on.
Check out some of the photos from that day;