A yet to be identified graduate from St Lawrence University (SLAU) left online men panting for more after landing on some of her provocative pictures. The babe in question was photographed indecently seated with her friends at the same time going through her phone.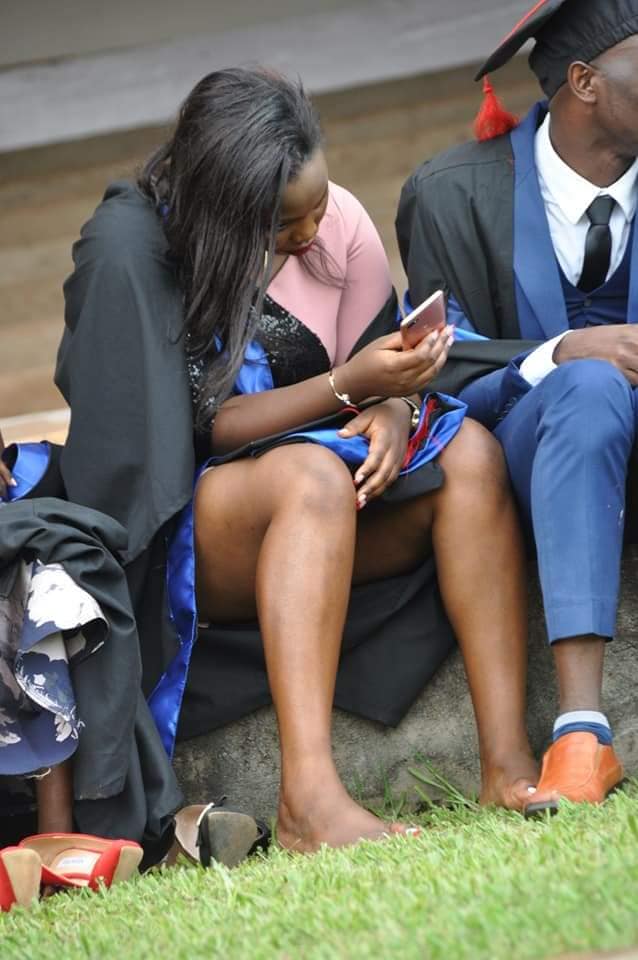 The girl however seemed to be unbothered by the photographer's decision to expose her southern hemisphere as she was spotted opening wider and wider for the fresh air to hit that suffocating spot. The incident happened last week when the Rubaga-based university held its graduation.
After landing on her provocative images, online men have taken an extra step to beg for her digits from the Campus Bee admins, shortly after Uganda's biggest campus web portal shared one of the pictures. Other dudes are however disappointed that the photographer dint capture what they wanted and we are yet to find out what exactly did they want the paparazzi to capture.