The Uganda National Students' Association (UNSA) has come out to give support to stranded students in schools. UNSA is the umbrella of all students in Uganda and those abroad.
On 20th March, all institutions of learning were closed by HE the President of Uganda in a bid to control the spread of COVID-19. About a week later, all forms of public transport were halted and as a result students that hadn't been able to make it back home within the stipulated time, had no option but to remain in their hostels.
However, with the continued extension of the lockdown, many students were left devastated as they had run out of supplies. A few students had resorted to having one meal a day on good days and none on others, while some had resorted to doing petty work in order to have something to survive on.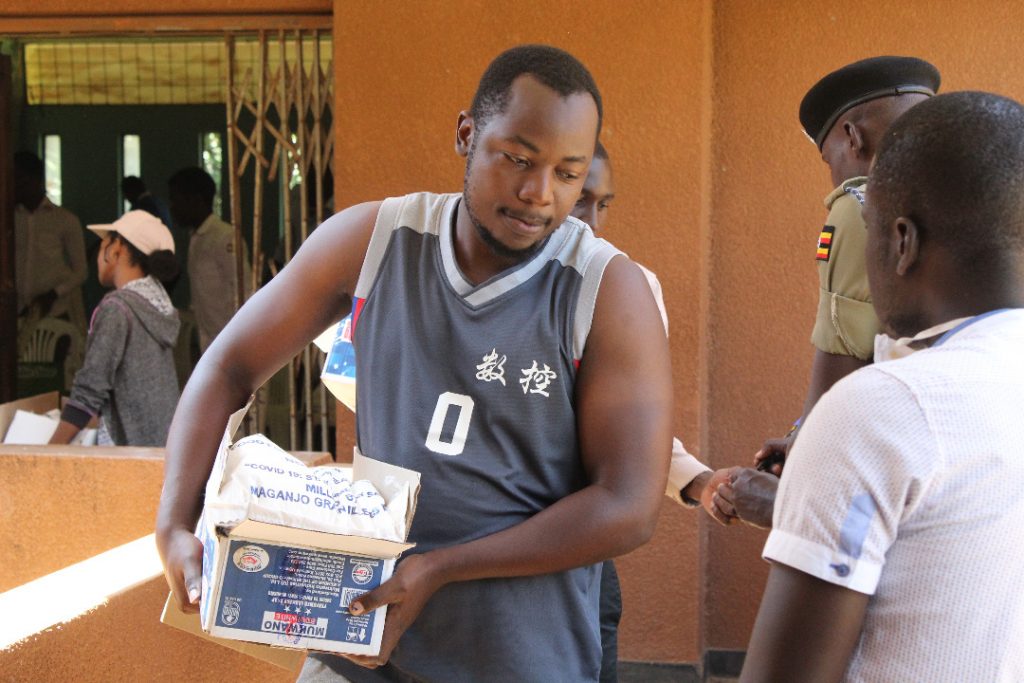 However on Tuesday, 12th May, 2020, the UNSA received a donation from the government through the Office of the Prime Minister. The donation was received by some of the members of the UNSA executive such as Hon. Beatrice Kamakune, the Deputy Speaker and Hon. Kidega Moses, the Secretary for National Affairs.
This happened after the UNSA executives had released an announcement asking all students that were stranded to register their names along with their registration numbers and approximately 500 students both local and international were registered in this exercise.
The items included; rice, maize flour, beans, bars of soap as well as sanitary towels.
The distribution of items began yesterday, 13th May, 2020, in Kyambogo University and continued on 14th May in Makerere University. The Makerere University distribution was led by Hon. Mufano Heritier, who is the President of the International Students' Union. It should be noted that while these were the distribution points, students from other universities who had registered were also included.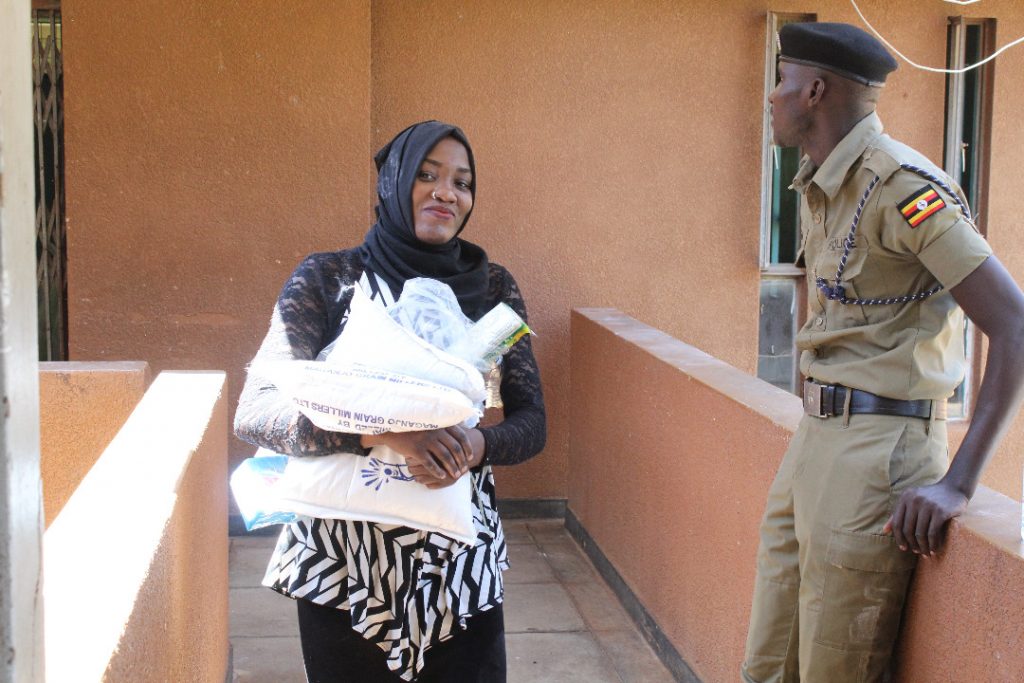 Each student was allocated 5kgs of posho, 5kgs of beans and a bar of soap. 5kg of rice was shared between 2 students and girls received sanitary towels.
"All the food has been distributed, though some students missed out because it wasn't enough," Hon. Mufano noted.
"We are in tough times and we need to be there for each other as we deal with the situation at hand," said the President of UNSA, Byakutangaza Ezra.
An observer ardently noted that less girls as compared to boys were able to go and pick food.