Nkrumah Hall yesterday hosted day two of this year's guild campaigns in preparation for guild elections slated to happen later this month. The rally was graced by all the eleven competing guild candidates who continued to push their manifestos to voters.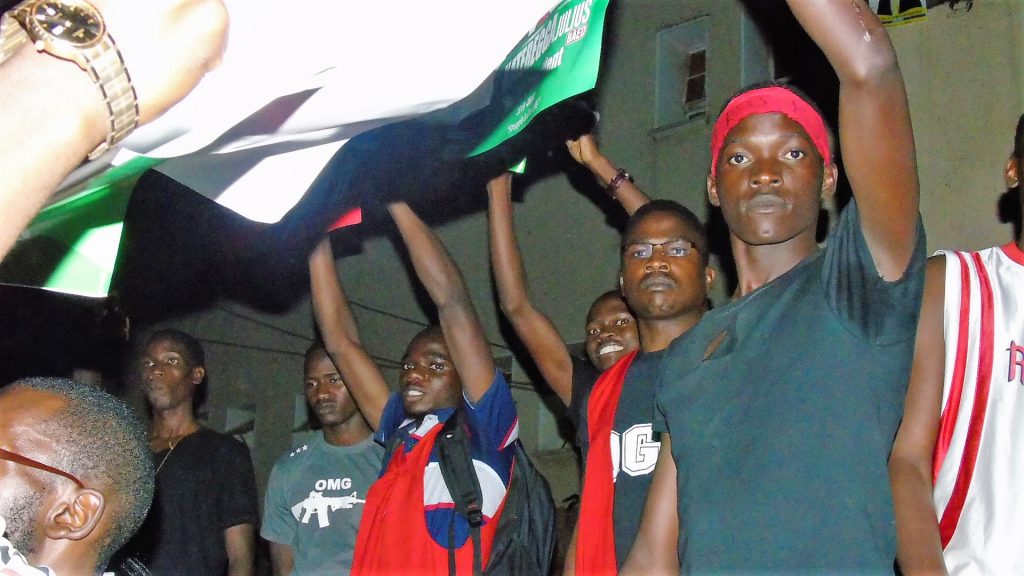 As usual, the Nkrumah ancestors made sure that the guild candidates contributed money to the culture boxes before being granted a chance to speak. Among other conditions, all candidates who showed up at the venue past 6:30pm were required to pay a fine of an unidentified amount of money before getting a spot to speak to the voters(students).
Compared to last year's rally which ended with teargas, yesterday's rally was so peaceful despite holding it past the official 7pm deadline. Police officials closely monitored the proceedings of the rally something believed to be responsible for a successful chaos-free rally.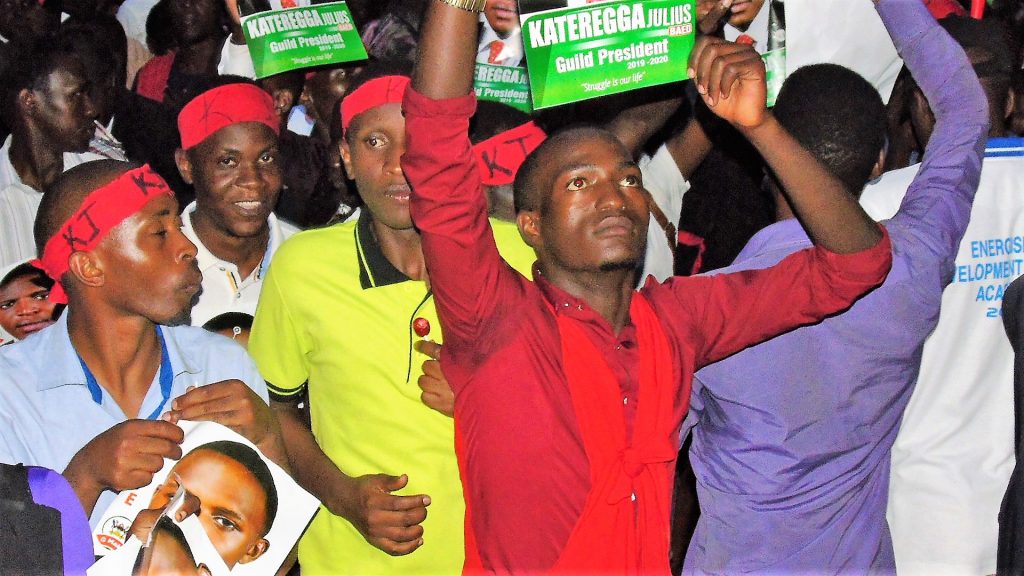 The rally continued till 8:30pm as fans from different camps later stormed the streets of Wandegeya, paralyzed traffic for about 25 minutes as they matched along with their candidates.
Below are more photos from the rally;