In a remarkable display of community spirit and celebration, Miss Uganda 2023, Hannah Karema, returned to her hometown of Kinoni subcounty in Nakaseke District, for a two-day homecoming event that left the residents beaming with pride and excitement. The event, organized by the revered Startimes Ambassador and the Miss Uganda Foundation, drew crowds of enthusiastic locals who eagerly embraced their beloved beauty queen.
Accompanied by esteemed guests including Miss Uganda CEO Brenda Nanyonjo, Programs Director Janet Nalugya, and other pageant finalists, Hannah Karema's arrival at her parents' home was met with thunderous applause. The atmosphere was electrifying as hundreds of guests gathered to catch a glimpse of their hometown hero.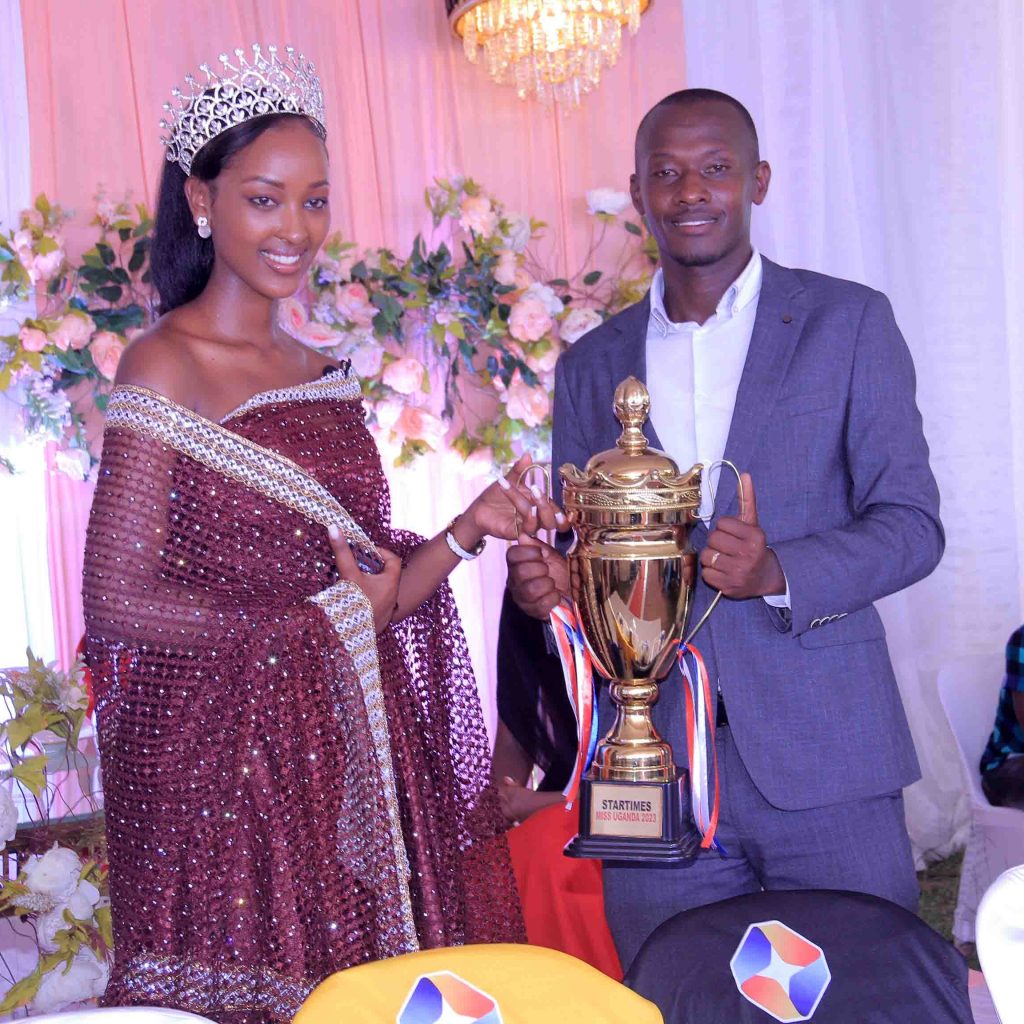 The homecoming festivities kicked off with a heartwarming visit to the Kinoni Health Centre 3, where Hannah Karema, the Startimes Ambassador, made a generous donation of a TV and a satellite dish, among other things. The Senior Clinical Officer in charge, Mr. Mpaulo Don Williams, expressed heartfelt gratitude towards Startimes and the Miss Uganda Foundation for their invaluable contribution, which will enhance the healthcare experience for the local community.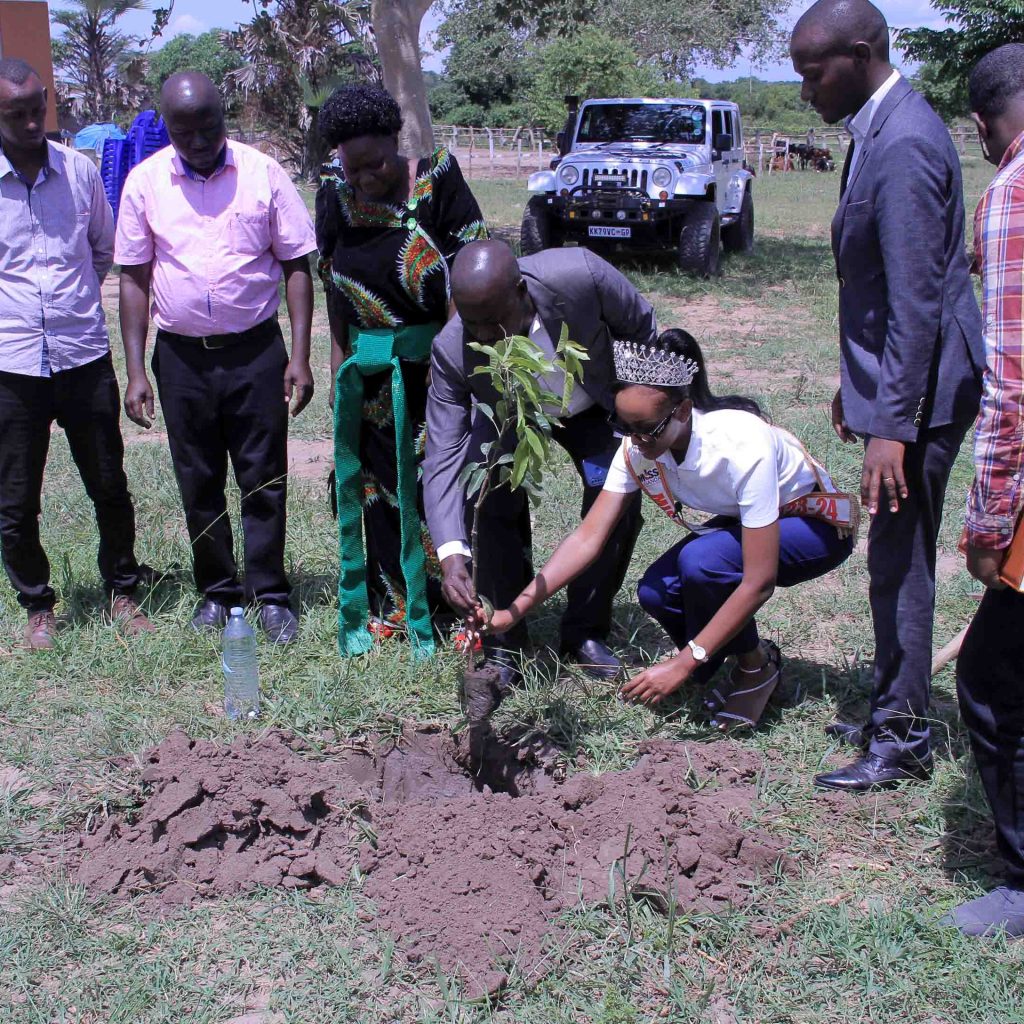 Continuing her tour, Hannah Karema visited her alma mater, Kinoni Primary School, where she was greeted with music and exuberance by the enthusiastic pupils and teachers. The school, brimming with pride at having a Miss Uganda emerge from their ranks, celebrated their alumna's remarkable achievement. The Head Teacher, Mr. Lukanga Andrew, conveyed his elation at the triumphant return of their esteemed former student.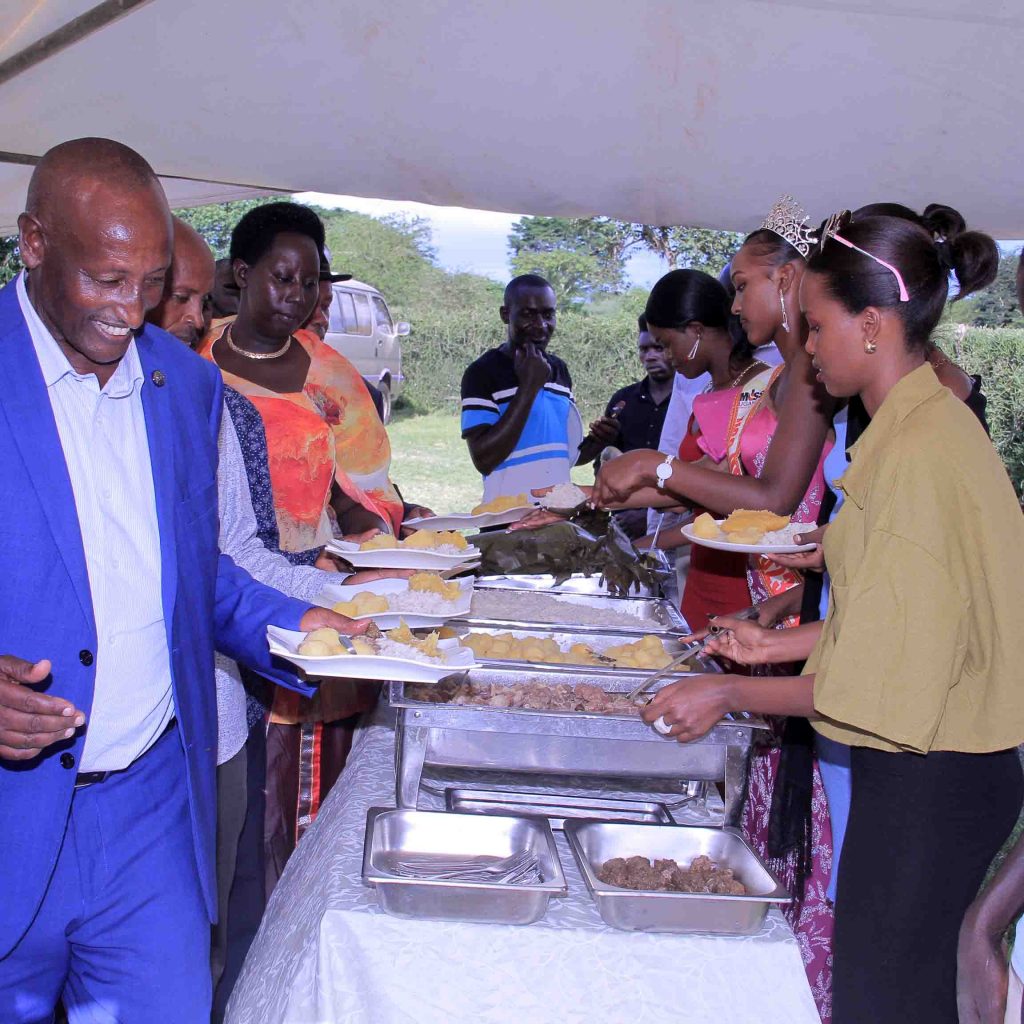 Addressing the students, Miss Uganda 2023 shared words of wisdom, encouraging the young minds to strive for excellence in their studies, respect their parents, nurture their faith, and fearlessly tackle challenges on their educational journey.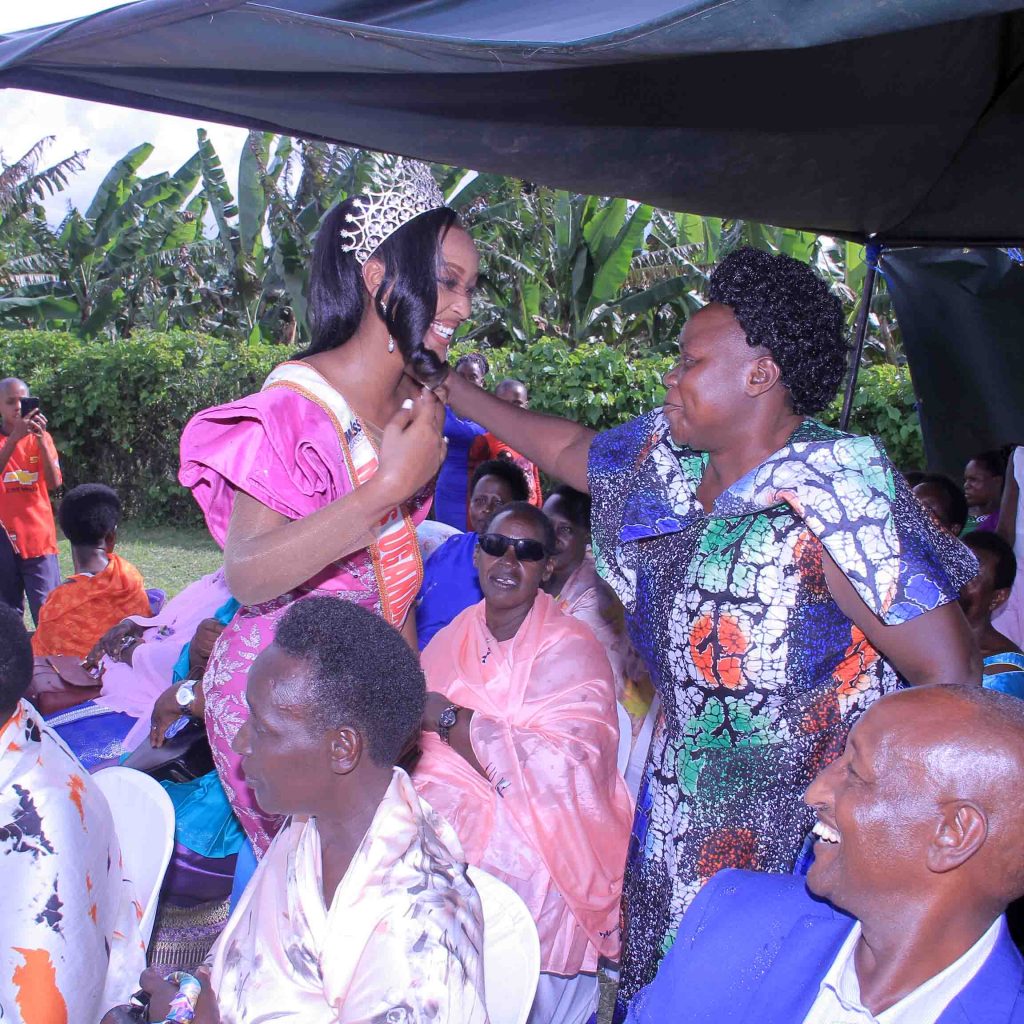 At the Kinoni sub-county headquarters, Miss Uganda was warmly received by Mr. Ham Nahurira, the LC3 Chairperson, who extended his gratitude to Startimes for promoting talent through their brand Ambassador, Hannah Karema. He emphasized the importance of forging educational partnerships between the government and the private sector.
The Hannah Karema Tournament was launched by Hannah Karema and the LC Chairperson to promote unity and talent among the youth. In a symbolic gesture, Hannah Karema, the Startimes brand Ambassador presented an assortment of sports items, including footballs, jerseys, and a trophy, to be competed for annually during the Hannah Karema Tournament, set to take place every July.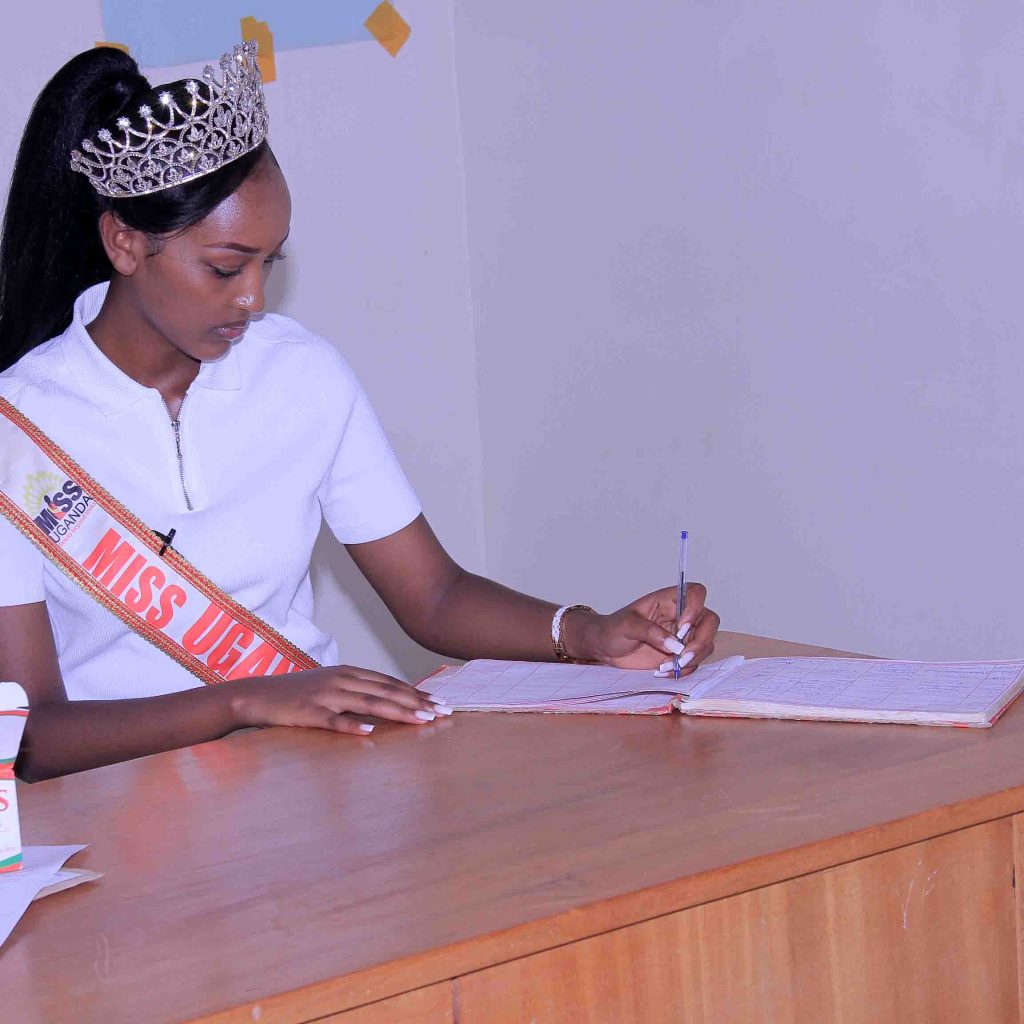 In her address, Hannah Karema underscored the role of education in development. She urged Ugandans to join her as she advocates for the end of child marriages. She pledged to advocate for government and private sector support in enhancing the telephone network, education, healthcare, and road infrastructure in Nakaseke district. In a nod to her commitment to environmental conservation, a tree was planted in her honor, serving as a symbol of encouragement for tree planting initiatives.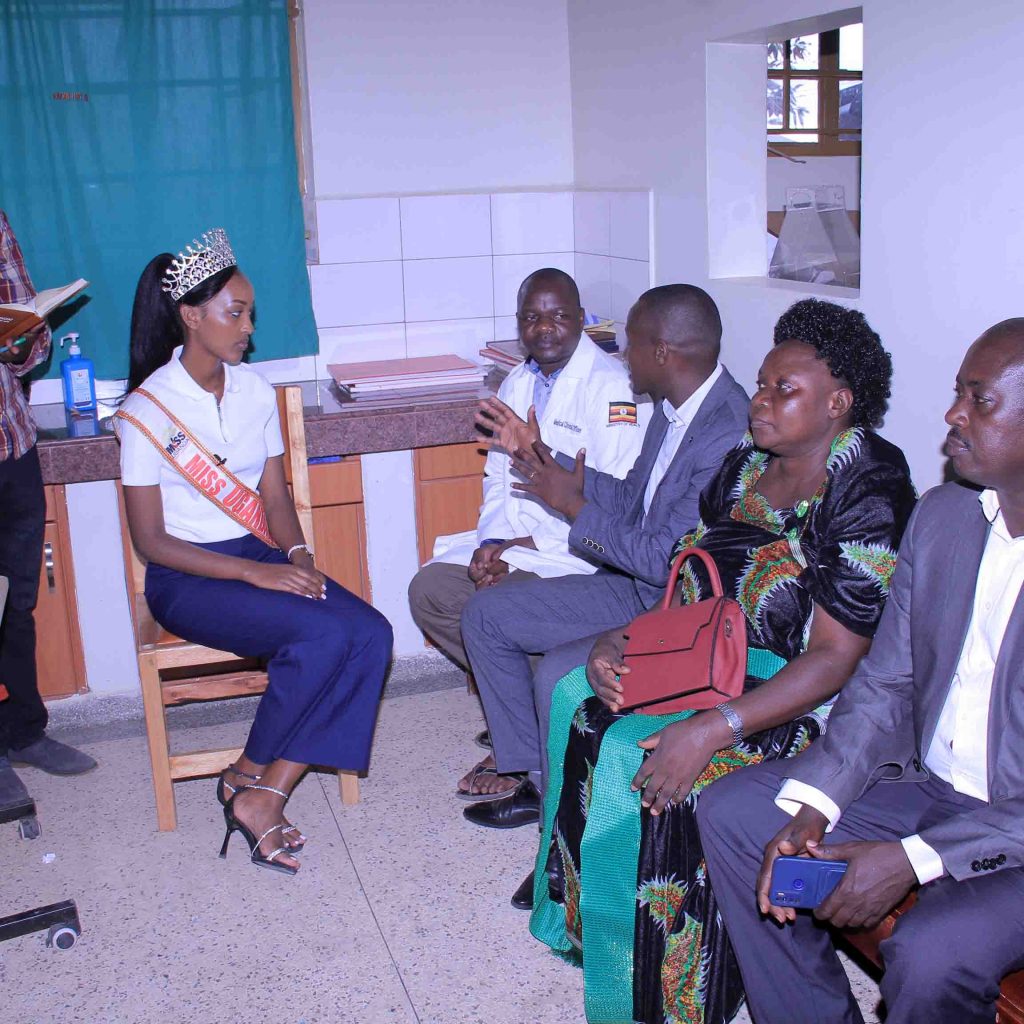 The climax of the homecoming celebration came with a grand luncheon attended by a multitude of people, during which land was generously donated for the establishment of Kinoni Seed Secondary School. Hannah's father, Mr. Godfrey Karema, his family, and the community contributed money, cattle, cement, and various building materials to support the initiative. In a show of solidarity, Hannah Karema, the Startimes Ambassador, along with the Miss Uganda Foundation, donated 30 bags of cement. Miss Uganda CEO Brenda Nanyonjo used the occasion to emphasize the importance of providing equal educational opportunities for both boys and girls, urging the community to support their own and foster development together.
The extraordinary homecoming event of Miss Uganda 2023, Hannah Karema, not only showcased the talent and beauty of the district but also highlighted the unwavering spirit and unity of the community. With her inspiring presence, Hannah Karema has undeniably become a symbol of hope
Comments