A number of Makerere university students this morning took to the streets in protest of a move by the university to levy a 15% tuition levy for students enrolled at the university. By 7 am in the morning, the students who had grouped themselves under their body of 'students activists' at the Ivory Tower marched in front of the university main gate carrying several placards.
The placards had words detesting the recent move of the university to increase tuition fees. They also called upon the university administration to consider students from humble backgrounds and look deep into the issue of affordability of a course at the campus.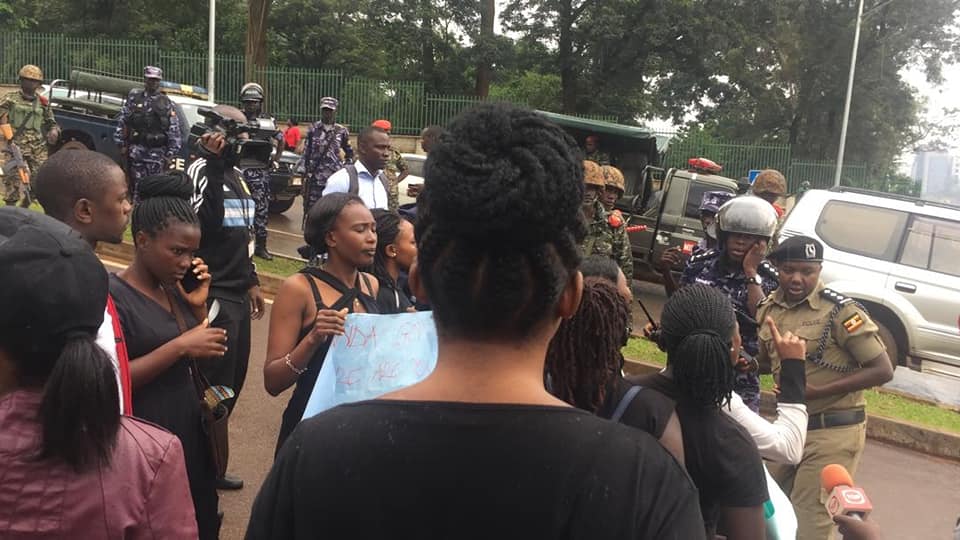 While the students marched, a team from the police joined by the military engaged the already rowdy students chanting songs to stop their protest citing it was unlawful. The students however engaged the police in verbal exchange of word while some forcefully pushed their way to continue with the protest a move that led to over 15 of the students arrested and being detained at unknown police stations.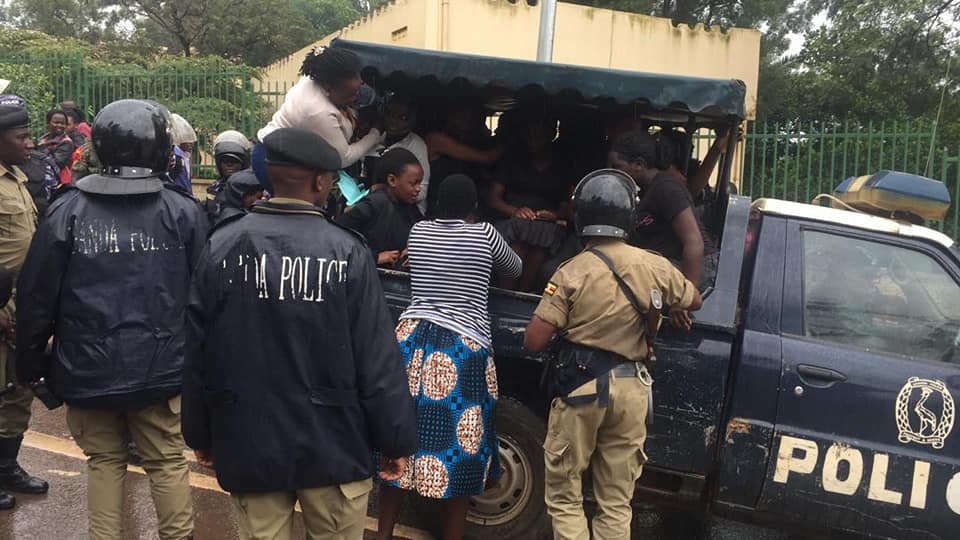 By press time, among those arrested include Siperia Mollie, the Guild Representative Councillor of the School of Psychology. However in a recent social media post by Siperia, she attributed the several drops outs from the university due to unnecessary tuition increment and exorbitant policies by the university.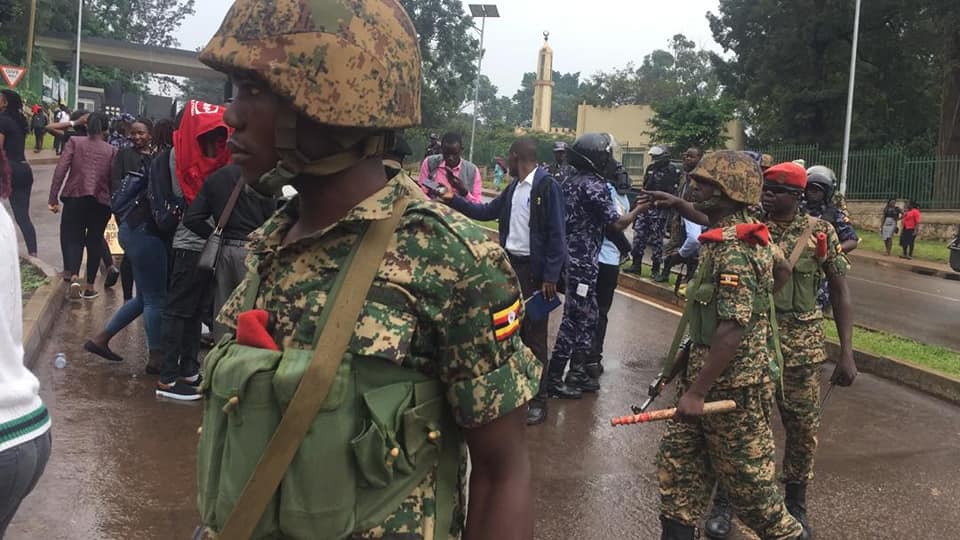 "In this academic year alone, 173 students dropped out from faculty of Social Sciences due to lack of tuition. With the 15% tuition increase, the number of our friends who will languish on streets will increase and it's our right to protest this move, '' she said in a Facebook post
Makerere University in recent years has been prone to strikes and protests especially on matters concerning tuition.