The party is back, bigger, better, and sweeter. This Friday, famous artists John Blac and Nina Roz will grace Kyambogo University in what has been dubbed 'The Kyambogo Fresh Bite end of Yeah Ball' sponsored by Smirnoff Ice Green Apple Bite.
The revered young musicians will make a special appearance where they will be performing their hit songs. The party will also be graced by DJ Ciza, and DJ Ali Breezy, and B2C among others.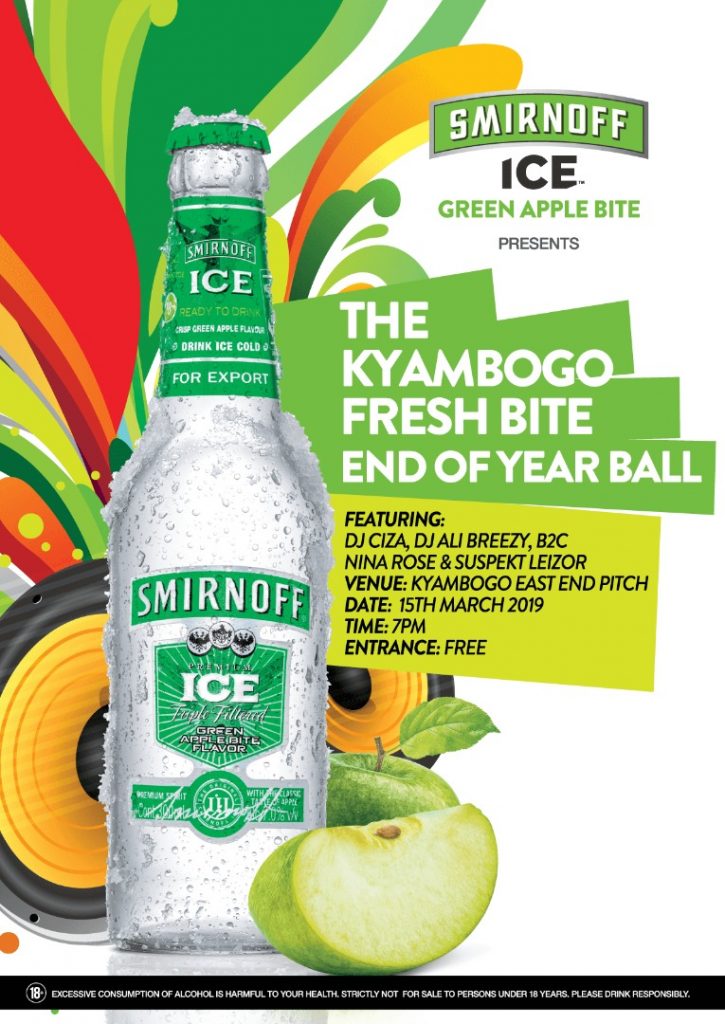 The newly launched fresh Smirnoff Ice Green Apple Bite whose distinctive taste and packaging have attracted many young people has over the past few weeks been visiting different Universities in Uganda with the most recent being in Nkozi.
The party will be at the Kyambogo East End Pitch starting at 7PM and entrance will be totally free. There will be lots of performances and drinks. Move in three's and don't miss the Smirnoff Ice Green Apple Bite rave.