Close to 15 poets from all over Uganda will be converging at the School of Law in Makerere on Sunday 29th, October 2017 to celebrate the life and legacy of former Chief Justice and Prime Minister Dr. Benedicto Kiwanuka.
The late Ben Kiwanuka was prime minister of pre-independent Uganda but he couldn't retain his position after independence when the Democratic Party lost to the alliance of Dr. Obote's Uganda People's Congress (UPC) and Kabaka Yekka (KY).
The Ben Kiwanuka Memorial Poetry Night is an annual event of the Makerere Law Society (MLS) having kicked off last year on independence day and it seeks to remember the legacy of Dr. Ben Kiwanuka, use poetry to preach against injustice and bad governance while also addressing societal issues like gender, the family, and love. On top of all that, the event seeks to use art as a mechanism to teach and exchange ideas.
Celebrated poet and writer Begumya Rushongoza Nkabafunzaki III who is also part of the organisation will also perform that night and Campus Bee caught up with him as regards the event.
"We don't believe such a night should be themed. Dr. Ben Kiwanuka is interpreted differently. Some people see him as a martyr, others as a pillar of free speech, and the rest as a committed family man. So we will use poetry to talk about what he represents", Rushongoza said.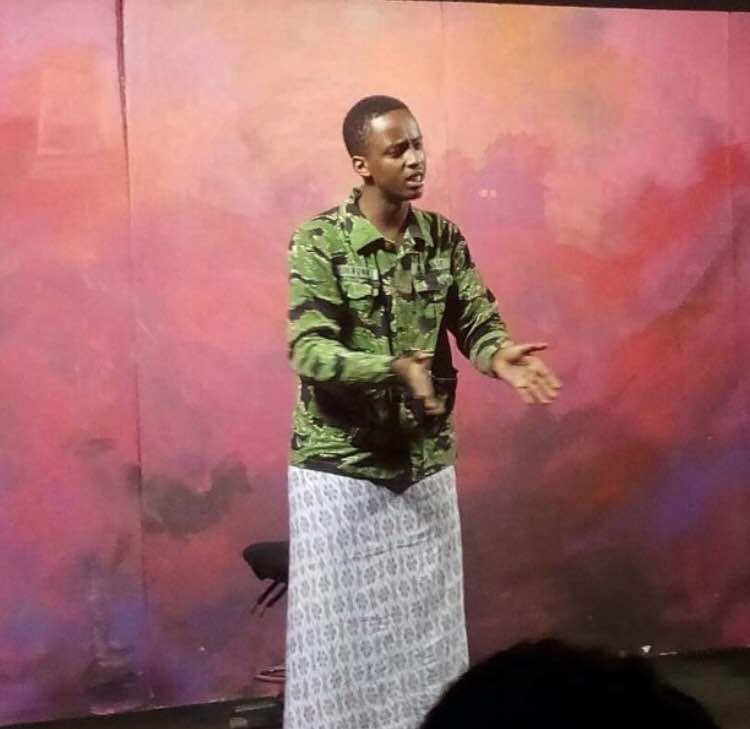 He added that a theme would narrow the scope and limit art. He jokingly added that in limiting art they would not be acting any different from Idi Amin. (Note that Dr. Kiwanuka is said to have died on the orders of President Idi Amin in September, 1972.)
"We honor him because of his sacrifice. We need to inculcate the spirit that prevailed in Ben which was his commitment to truth", he told our reporter.
Quoting novelist George Orwell Rushongoza said that 'in a world of universal deceit, telling the truth is a heroic act.'
Other performances of the night will be from Peter Kagayi, Raymond Lule, Hawa Kimbugwe, Andrew Tuusah, Jordan Tumwesigye, Wake, Zombie, Bash Mutumba, Arnold Mugisha, Peter Classic, Loyce, and Tracy Ahumuza.
Dr. Ben Kiwanuka's family and the leadership of the Democratic Party in Uganda are expected at the event.